As a young girl Amanda E. Johnson became increasingly aware that because of her skin tone she didn't fit into the mainstream narrative of American beauty.
Growing up Johnson trained as a classical ballerina, but her distinct memory was not the many recitals she performed in but one that took place at her kitchen sink with her mother. The only classical pointe tights available were "very very pink, like bubble gum pink in fact," Johnson recalled. "I remember my mom on the weekends before big performances, having to dye my tights in the kitchen sink in tea, so that they could become nude."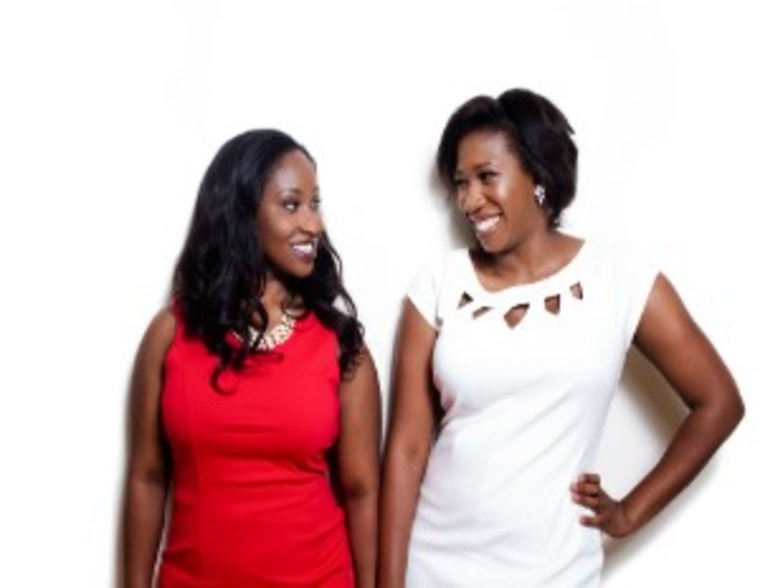 As Johnson got older she started experimenting with makeup as most young women do. First dabbling in her mother's makeup collection to venturing out to drug store brands in high school and college. As a working woman, Johnson, retired popular drug store brands like CoverGirl Queen Collection, Black Opal Cosmetics, and IMAN Cosmetics, and was ready to invest in higher quality products. Thus she set out on a beauty journey, but at every turn was met with much frustration and disappointment.
"I started going to Sephora and I really felt like there was no brand for me. I'd left that kind of drugstore, those drugstore days and I was ready for premium makeup but it wasn't really ready for me," Johnson said. "I couldn't find a brand I liked, I didn't see any girls on the wall of Sephora that looked like me, there weren't products that people were talking about, that would specifically fit my needs. It was crazy that the minute I got this disposable income to spend I found no products to spend it on."
Related: These Nigerian Women Created Sunscreen for Women of Color
It was her childhood dance memory and her interest in beauty that led Johnson to team up with fellow Harvard Business School alum KJ Miller to expand the way the world imagines nude.
Miller's beauty story is quite different. "I actually never wore lipsticks before," she told NBC News in a phone interview. "Which is kind of a funny thing to go from feeling like there literally wasn't a lipstick in the world that looks good on me to now knowing we've created a collection of which over half of the shades I feel like I can wear and wear proudly and currently wear basically every day."
That collection is Mented Cosmetics.
After graduating Harvard Business School in 2014 Johnson and Miller knew they wanted to work together.
"We had retail in common, we loved to crack jokes, [and] we were very focused on future goals," Johnson said.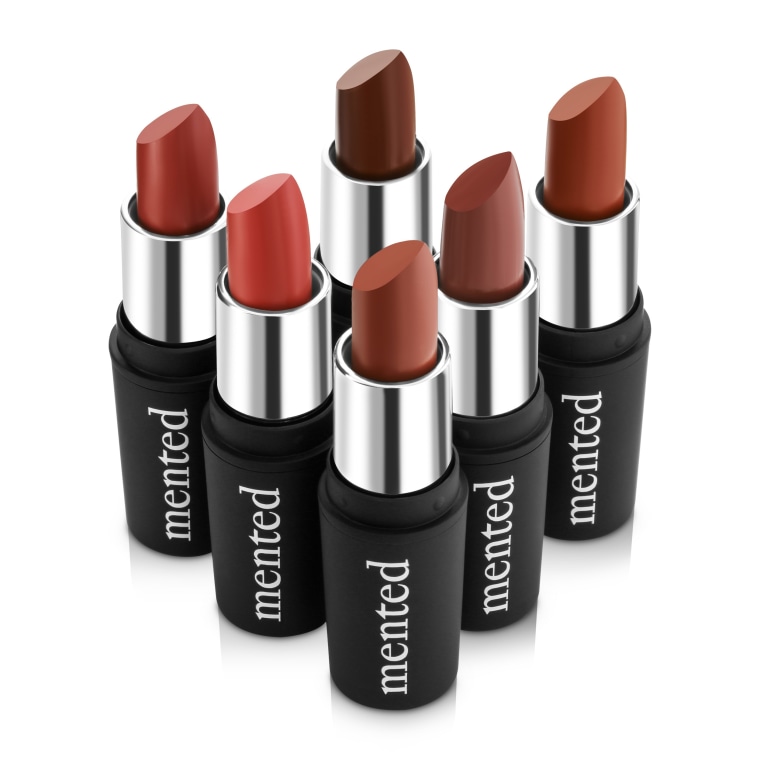 One night during one of their "massive brainstorms" over glasses of wine at Miller's house, Miller nonchalantly said, "'I've been looking for the perfect nude lipstick for like 3 years and [Johnson] at the same moment was like 'what oh my gosh, me too,' and from there that really kind of sparked the idea like okay let's try to figure this out," Miller said.
The ladies headed straight to beauty counters in department stores, and scoured drug store cosmetics aisles to see if the perfect nude exists. Testing and trying hundreds of products left them where they started — empty handed.
As dark-skinned black women, they faced challenges that they felt the beauty market overlooked or hadn't even begun to tackle. They were looking for a brand "who understands undertones, who understands lips don't just come in pink or just brown, they come in shades of brown and pink and purple, who understands that you might be a brown girl and look on the surface similar to a brown girl sitting next to you but who has a very different undertone from the brown girl sitting next to you," Miller told NBC News.
"I was ready for premium makeup but it wasn't really ready for me."
At that moment the ladies knew that creating nude lipsticks for women of color was their new business venture: Mented Cosmetics; a collection of nude lipsticks and nail polishes.
Mented, derived from the word 'pigmented', was launched in the spring of 2017. An ode to the vibrant, deep and cool tones that embody the vast shades of women of color. "Pigmentation is key, it's sort of the number one thing you gotta get right. If it doesn't show up it doesn't matter," Miller said.
Related: Lipmatic: Nas' Daughter Destiny Jones Launches Makeup Line
Armed with an extensive network and business acumen which they acquired at Harvard Business School the ladies got busy creating, testing, and building their brand.
"We set up calls with our finance and private equity friends and venture capital friends to get a lay of the land," Miller said. They sought advice from their Harvard Business professors, classmates who worked in beauty retail, and classmates who became investors in their company.
The ladies handcrafted and tested every shade and color of their beauty line. "We were using our Hispanic friends, our Indian friends, [and] our Middle Eastern friends," to test and develop different color combinations Miller said.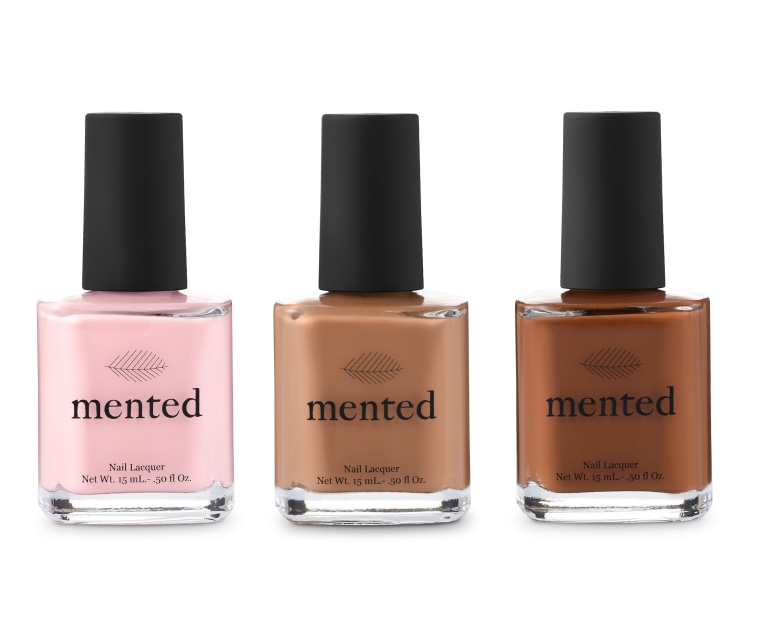 This method is what she believes has made them successful. "I think it's sort of a myth for other brands, they take the shades they've already got and then start to darken them up for women of color. But we aren't just darker versions of white women, so that in it of itself is a flawed process."
With a website that offers a range of nude lip products and nail polishes for women of color, Mented Cosmetics has truly come to master the beauty needs of their consumer, who Miller and Johnson affectionately refer to as "our girl."
"Lips don't just come in pink or just brown, they come in shades of brown and pink and purple."
"We think of 'our girl' as our friend, ourselves. We're making [beauty products] for ourselves, and our friends and our family and we want everyone to feel a part of that," Johnson said.
In the hope of taking Mented Cosmetics to retail stores, Johnson reflected on starting this business with Miller and advice she would give black women who are looking to be their own bosses.
Related: NBCBLK28: 'Glamtwinz' Double Down On Natural Beauty Empowerment
"I think women need to empower themselves and obviously be more empowered by the culture and just try and go after it," Johnson said. "Everything is not going to work out, nothing in life is perfect, but I think even just the idea of trying more, going after it, who cares if it fails or not, it's worth the experience."
Mented Cosmetics aims to be the beauty destination for all women of color, consistently challenging the way the beauty world views nude.