It's a Saturday night on a New York City hotel rooftop and hundreds of woman clad in jeweled bikinis, trendy high-waisted shorts and cut-out one pieces surround the pool.
The DJ spins Drake and Beyonce as guests give their best model poses against the step and repeat. Some are bloggers, some plus size models and others are there simply to step out in their bathing suits sans cover up.
The sold out event is the Golden Confidence Pool Party and women have flown in from around the country and even the UK. Abandoning social norms, these women proudly display their bodies in hopes of fighting negative stereotypes about plus sized figures and inspiring other women to do the same.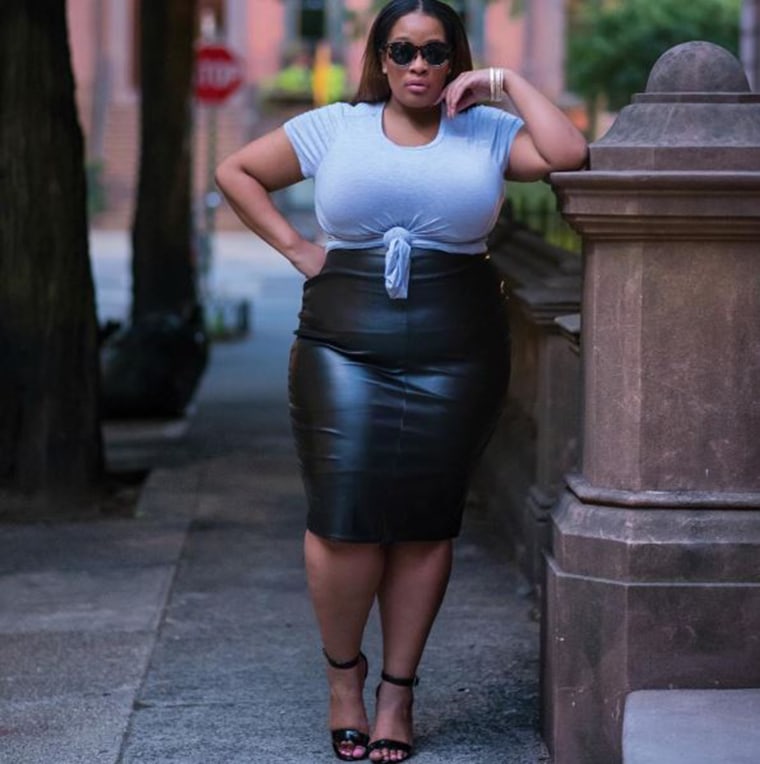 Founder and host Essie Golden is a plus size model and body advocate who wants women to feel proud of their bodies at any size. That is why she launched the Golden Confidence Pool Party tour, a series of pool parties that call women to be comfortable and proud in their bodies.
"My friends and I are so used to being out there wearing our crop tops and bold prints, but there are still so many women who just aren't there yet. They are not comfortable," said Golden. "So many message me saying, 'Wow, you are really out there, wearing this. I wanna do this, too.' There are so many who are out there who use the #GoldConfidence events to step out, wear a bold color, a two piece or even just being there is a big step."
When Golden was just 24 years old, she packed up and left her hometown of Orlando, Florida for New York City to pursue her dream of plus size modeling. Her goal was to land a deal with a major agency and walk the catwalks for the fashion labels that she wore and loved.
That summer, she had a number of meetings but no bites, "I thought it was going to be easy, but it was work and required a lot of hustle. It took me awhile. I had a different route and couldn't sign with a major agency so I worked with indie designers. I ended up coming in at a good time. They were doing what mainstream plus size designers couldn't do. Crop tops, fatkinis and printed pieces."
RELATED: Director Kenny Leon Revives Tupac Show in Atlanta HBCU Partnership
Looking back, a lot of her early inspiration came from her childhood and college experiences. Feeling marginalized with the limited fashion options during that time, had an effect on her own confidence and body perception. "As a child, I was a size 12. I was athletic and played sports. I did all of these different things, but I was always the biggest girl. I never saw anyone who looked like me, who dressed like me or had a body like mine," said Golden. "During college, I saw a magazine with the late Mia Amber and I saw myself. She looked like me, had breasts like mine and was six feet tall. She was plus size and so gorgeous. I thought, 'I want to do that. It's attainable.'
Working with the independent labels allowed Golden to make the rounds on social networks sporting much buzzed about pieces like the fatkini. When she modeled for Rue 107 in the piece, the Internet took notice and her pictures were soon popping up on all of the major platforms. The postings sparked many online conversations about body confidence and self-image. What women shared gave Golden pause and inspired her to organize a beach meetup which eventually turned into the current Golden Confidence tour. "I found there were so many women in their 20's who hadn't worn a swimsuit since they were a baby or in elementary school," shares Golden.
The fashion world is taking note. Her New York City and L.A. events both sold out in a matter of days and she has attracted major sponsors including Ashley Stewart, Lane Bryant, Rebdolls, Macy's, City Chic, Plus Model Magazine and Ciroc.
"It is annoying to constantly have to defend our bodies."
"It is awesome! This is our time. I feel like with the Ashley Graham Sports Illustrated cover we are finally being normalized. So many of us are plus-sized. The average woman is a 12 or 14. It is good that everything is coming to the forefront and little girls can see that this normal," Golden explains. "All of the bloggers took action and brought it to the forefront. We used our voice to make companies change and adapt. We used the power of social media to bring awareness to our community and change what they were doing. Who knows five years from now or ten years from now? We will see a lot more plus size women on the cover of major magazines and it will be the norm."
Her work, though, is not without its detractors. After last year's pool party a few pictures made their way to reddit a social news networking service where community members can submit content and comment. Reddit quickly closed the page as it was against their online harassment policy. Golden says, that for the most part, there has been much more love for her events than negativity and most online are supportive of her efforts.
The plus-size model wants society to reconsider what is 'the norm' and to play fair.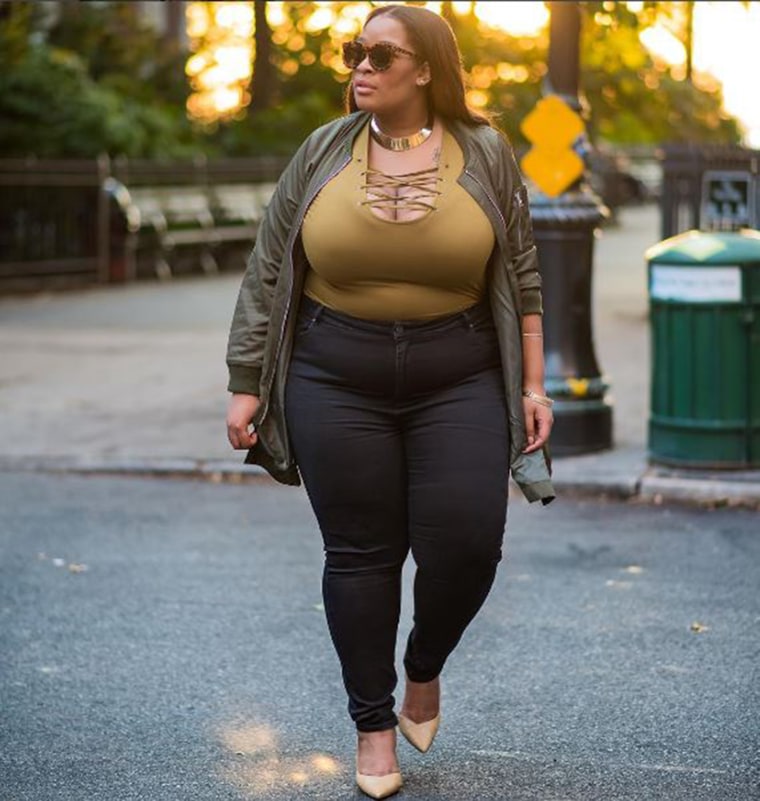 "It is annoying to constantly have to defend our bodies. I workout. A lot of my friends workout. I know a lot of my friends are healthy. Just because we are in bigger bodies it is assumed that we are not healthy people. But either way is not okay to say, "I care about your health." You are not my doctor and you do not know my situation. People want to criticize and they hate to see a plus size women out here doing it and being okay and successful."
RELATED: At Women of Color Summit, a Vow Not to Wait for Change
Energized by the success of her pool tour, Golden looks forward to pursuing even more events and building her brand. Her long-term goal is to extend the body positivity focus beyond swimwear with the launch of her own lingerie line.
She even finds time to support other plus size influencers and pioneers as brands expand their audiences and focus more on inclusion.
During New York Fashion Week, the model walked in the Ashley Nell Tipton show. The Project Runway winner's anticipated collection is in collaboration with JCPenney and the showing was live streamed and in a rare move, available for purchase the same day.
From pool parties to digital catwalks, Golden is poised to change social norms for all women of all sizes.