As a kid growing up in the Southside of Chicago, being on a first name basis with the president probably seemed like a faint dream to Common.
Dropping out of Florida A&M in his sophomore year, Common took a leap of faith to pursue his music career fulltime. He went against the grain with his new, conscious and poetic like style of music in the midst of the gangsta rap sound of the early 90s.
Common's day one fans will know him for hits like "Take It EZ" or "I Used to Love H.E.R.", but he would continue on to produce award winning music with the likes of John Legend, Erykah Badu, and even the late poet Maya Angelou. Most recently Common made it onto POTUS's lit summer playlist for his song, "Forever Begins."
Throughout his career Common has not only made waves in music; you can also catch him on the big screen starring in movies like "Selma" and "Just Wright". Common has mastered the art of being a chameleon. He was a GAP model for some time, he's written a memoir (One Day It'll All Make Sense), and founded the Common Ground Foundation. This philanthropist-artist-actor is very passionate about helping empower youth in and outside of his hometown and his efforts have been met with great success.
He is currently channeling this passion to help with Allstate's Quotes For Education program which strives to help HBCUs (Historically Black Colleges and Universities) with funding that will in turn help enrolled students.
NBCBLK Contributor Sabrina Campbell caught up with Common for a candid discussion about his healthy lifestyle and love life, Obama's last term, and who he will be voting for in the upcoming election.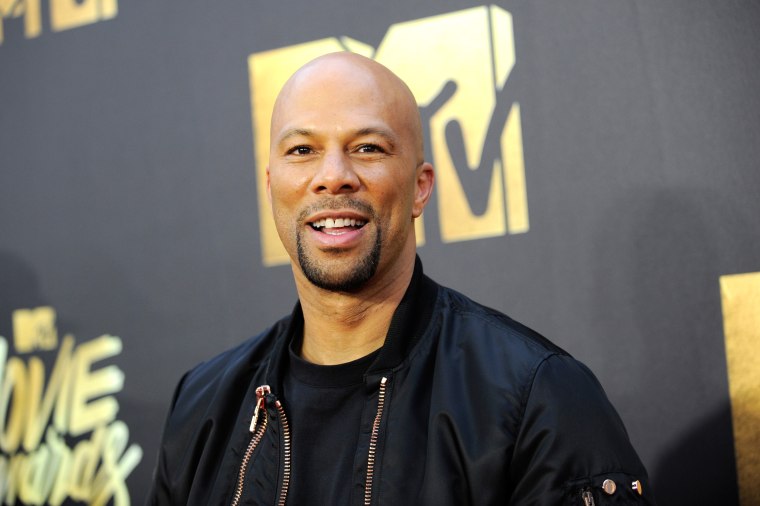 NBCBLK: From the Southside of Chicago, to the White House. You have met the president multiple times and he has now added you to his summer playlist for your song, "Forever Begins." How does it feel to see your name on that list?
Common: It's an amazing feeling. I got a lot of calls and people telling me that I'm on the president's playlist. And I have to say there is sincerity in that because he spoke to me about that song before and I was like, does he really know that song?
In my heart I was like, maybe he does know it because he is such a sincere guy. And he did know it and he put it on his playlist. So it's a great feeling to be in any way acknowledged by the president. For him to like my music--and he has great taste.
Why do you think he chose that one in particular?
It has spirituality to it, a peace to it, and inspiration to it. It's the kind of song I believe has a meditative aspect. Obviously being the president with so much going on, it's probably good to be able to have those songs that could take you somewhere. And I also know specifically, my father, God bless his soul, he speaks on that song. He did a spoken word piece and I know the president really likes it because he asked me, 'that's your father speaking right?' I said yeah, and he told me he really liked that. So I think that has something to do with it too, so I can't take all the credit because my father is on there too.
What are your thoughts on this upcoming election? Do you think you will be invited back to the White House after we decide on the president?
[Laughs] Even if I am invited back in, it won't be in the same manner. I've been invited to the White House to do poetry. I've been invited to the White House for a meeting of the minds for a lot of what's going on with some of our inner city communities, young black communities. I've been invited to the White House for a birthday party recently. So if I am invited back to the White House, which we know if it's with Donald Trump, I wouldn't be invited to the White House. But if it's Hilary Clinton, who I am supporting, let's say whatever I am there for will be to do some work and I'm all for that, I'm ok with that.
RELATED: Celebrity Choreographer Celebrates Caribbean Roots With Afro Soca
But I will say it's been a blessing to be a part of a poetry reading at the White House, be a part of a Christmas tree lighting at the White House. Be at the president's birthday party. It's an amazing feeling to have those experiences.
Whether I am there this time or not, I want a president who is going to better the situation for everybody. That's going to look at those who don't have and help out. That's going to improve our education. That will continue to support the healthcare that Obama has put in. That's not going to just do for the haves but do for those who don't have. I'm looking for that.
At this point, I'm going to support Hilary Clinton and vote for her because I think out of the two candidates, she's the best. And I actually want a woman as president. I think it's really going to be beneficial in certain ways.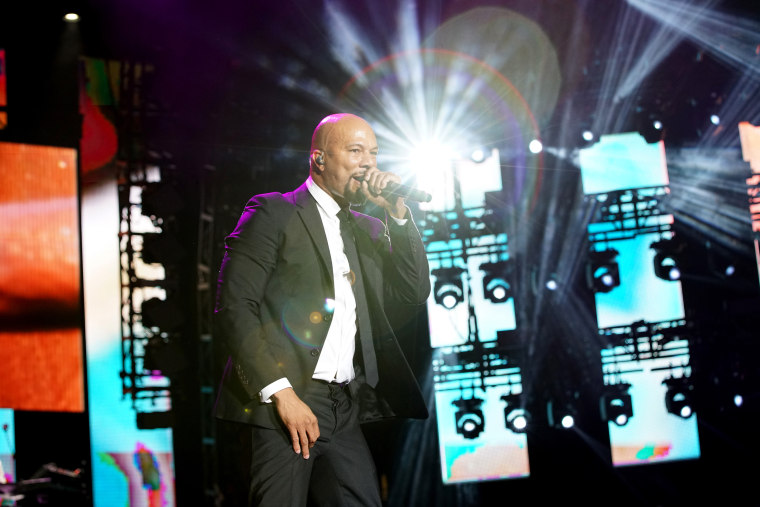 Speaking of the work you mentioned. You have been doing some great work in Chicago and other inner city areas with the Common Ground Foundation. Now you are working with Allstate's Quotes for Education program. Tell us about the driver behind this partnership and why it was important for you to be a part of this cause.
Well my thing is about helping our young people and that's what Common Ground Foundation does. Essentially, Allstate's Quote for Education, that's what it's doing. It's really about donating money to Historically Black Colleges (HBCU's) and that money will go support students who are attending these colleges. So it's providing opportunities to youth by enhancing the finances for these historically black colleges so these kids can attend in a way that is stress free when it comes to finance.
RELATED: Editorial: Noirbnb Proves Racism Can't Stop the Next Black Renaissance
For me it's always about helping out young people. My mother was a teacher; she would bring students home and let them stay at our house. The way she embraced people it inspired me to want to do and help others who didn't have the opportunity.
I think with some of our young people, who want to attend college, some of them just don't have the finances. These schools have been going through different things, a lot of the historical black colleges. So I think that Allstate's Quotes for Education is significant.
Like you said, I'm from Chicago and it's a lot of things going on there that we are not happy about like with the violence. And I think you know, kids having some hope, thinking I can go to college, I can go to college and have some support, is to me one of the solutions.
With your philanthropy work, new music, and latest roles in the Suicide Squad, as well as Barbershop 3, I am sure you have a busy schedule. But how do you find time to maintain a healthy lifestyle? I did some Instagram stalking and see that you stay pretty fit.
You got to have me time. You got to have time to take for yourself. Just to get a work out in, get the juices I love. I love pressed juices, that's like my coffee and then at that point that's all I need. I have to feed myself before I go out and do everything else, so I make sure I make time for that and I actually enjoy it.
Like working out for me, I get my mind off of everything else. Anything that's even good actually, I just focus on the workout. I train with a great guy named Q, who we have all types of talk. It's almost like therapy going in and working out.
Speaking of Instagram, I see that you recently posted a picture in tribute to Dr. Sebi. What are your thoughts on the recent events surrounding his death?
I don't know all the details as far as the things that happened with his death, but I know one thing. He's one of the greatest minds that I've met ever in life and his herbs and his dietary plans have helped save lives and healed people. I loved him, I actually went down to Honduras and went to his health village and cleansed and had a beautiful experience there.
His legacy and the things he's done will live on forever. He was a firm believer that you can heal yourself; any disease could be healed, through the right foods and herbs, natural herbs. I've spoken with people that he's worked with and at one point he even worked with my father who was dealing with cancer and helped prolong his life. So I think he's an amazing human being, I am just sad that he's moved on and transitioned.
If you can advise your 12-year-old self, what would you say?
Be as courageous as possible, you don't have to be afraid of anything. Be confident, love yourself and know that you are great. Know that God created you to be in greatness. Know that you were wonderfully made in the image of God. Go out there and do it all.
Would you like to add anything?
I am working on a music project, "The bigger picture called free" and it'll be out in October. It's a sociopolitical beautiful piece of art that I am really excited about.