This is the fourth of four parts of an NBCBLK series called 'Black & Green,' stories exploring different aspects of African American presence and lack thereof in the legal marijuana industry. Read the rest of the series here:
Part I: Six Reasons African Americans Aren't Breaking Into Cannabis Industry
Part II: Capitalizing On Cannabis: Meet Colorado's Black 'Potrepreneurs'
Part III: Black & Green: African American Investment in the Marijuana Marketplace
It's not surprising that many African Americans are leery about cashing in on the legal cannabis industry. Numerous reports show that the black community continues to pay a high price for it in the criminal justice system even where marijuana is legal.
A 2013 ACLU report noted that on average, a black person is 3.73 times more likely to be arrested for marijuana possession than a white person," even though blacks and whites use marijuana at similar rates." Such racial disparities in marijuana possession arrests exist in all regions of the country, in counties large and small, urban and rural, wealthy and poor, and with large and small black populations, concluded the report, touted as the first to examine marijuana possession arrest rates by race for all 50 states (and the District of Columbia) and their respective counties from 2001 to 2010.
"There's more of a negative stigma surrounding this industry—the [cannabis] culture and religion [in the black community] plays a heavy factor," says Lakisha Jenkins, president of the California Cannabis Industry Association, which has been a part of the National Cannabis Industry Association (NCIA) since 2013. The Washington D.C.-based non-profit organization billed as the largest cannabis trade association in the U.S., has formed a committee focused on figuring out ways to draw more people of color to the industry. "Since we're the ones who've been incarcerated [the most for marijuana possession and use] it makes it rather difficult [for some people of color] to see it as a positive and viable industry," says Jenkins, a committee member.
The ACLU's "The War On Marijuana In Black And White" report relied on the FBI's Uniform Crime Reporting Program and the United States Census' annual county population estimates to document arrest rates by race per 100,000 for marijuana possession. Its analysis found that in more than 96 percent of counties with more than 30,000 people in which at least two percent of the residents are black, blacks are arrested at higher rates than whites for marijuana possession.
"The 'War on Marijuana,' like the larger 'War on Drugs' of which it is a part, is a failure," reads the report's executive summary. "It has needlessly ensnared hundreds of thousands of people in the criminal justice system, had a staggeringly disproportionate impact on African-Americans... The price paid by those arrested and convicted of marijuana possession can be significant and linger for years: if not a lifetime. Arrests and convictions for possessing marijuana can negatively impact public housing and student financial aid eligibility, employment opportunities, child custody determinations and immigration status."
John Krieger, director of communications and outreach for the ACLU of Colorado, says marijuana needs to be decriminalized so that billions of taxpayer dollars will no longer be wasted on racially biased arrests. "We firmly believe that people don't want to see their tax dollars spent in the legal system putting people behind bars for something that has similar or even less negative societal effects than alcohol." Krieger says Colorado once again is proving to be a "pioneer," for becoming the first state in the country where adults can carry marijuana and use it at home without the threat of arrest and criminal prosecution.
"It's kind of a mixed message; one minute you're being arrested [for selling marijuana] and the next minute someone's throwing up a building and selling the very same substance legally."
Still the alarmingly high number of marijuana arrests nationwide—as well as the lingering impact that drug abuse and addiction has imposed upon the black community overall—seems hard for many African Americans to get past even post legalization. As a result, many are saying "no" to any connection to the industry – despite warnings from cannabis advocates that African Americans are missing out on a profitable business opportunity. Updated data from the pro-legalization Drug Policy Alliance (DPA) organization reveals that the first year of legal retail marijuana sales resulted in $52.5 million in tax revenue, not including revenue from licenses, fees and medical marijuana.
"It's kind of a mixed message; one minute you're being arrested [for selling marijuana] and the next minute (year) someone's throwing up a building and selling the very same substance legally," says Rev. Del T. Phillips, president of the Greater Metro Denver Ministerial Alliance, which represents about 50 black churches, reaching just more than 5,000 people. "We feel like it's sort of a double indemnity against our [black] community because before it was legal, there were more African Americans being charged and put into the prison system for the very same thing."
Follow NBCBLK on Facebook and Twitter
A study released this year by DPA that concluded recreational legalization has not fixed discriminatory police practices related to marijuana arrests has only exacerbated stigma concerns. It found, that marijuana related charges in Colorado declined significantly after the drug became legal. The total number of charges for pot possession, distribution and cultivation fell from about 11,000 in 2010 to just more than 2,000 last year.
It also found that marijuana related charges in Colorado declined significantly after the drug became legal. The total number of charges for pot possession, distribution and cultivation fell almost 95 percent, from about 39,000 in 2010 to just more than 2,000 last year. Conversely, it also concluded racial disparities persist with the marijuana crimes that remain, including public use and cultivation. In short, it found that blacks in Colorado are still much more likely than whites to be charged with cannabis-related crimes.
Art Way, DPA's Colorado director, works closely with industry advocates on decriminalization and legalization efforts. He insists their work is not about championing marijuana, so much as it is about removing it from the criminal justice system. "Even with the recreational legalization here, racial disparities persist," he says.
Continues Way: "Nationwide there are millions of dollars being put into policing mostly otherwise law-abiding citizens for one of the least addictive substances," he says. "We feel that money could be better used for [drug] prevention and education initiatives."
The DPA report looked at drug arrests in all of Colorado's 64 counties for two years before and two years after legalization in 2012; it found that even after legalization, blacks were still more than twice as likely as whites to be charged with public use of marijuana (legalization only allows for the possession of up to one ounce, which cannot be consumed in public). Blacks, it found, were more likely to face illegal cultivation of pot charges after recreational legalization than before. Disparities were also found in increasingly common public consumption charges. "This is especially so in the college areas of Boulder, Larimer and Boulder Counties where The University of Colorado, Colorado State University and the University of Northern Colorado reside," notes Way.
While the opportunity for financial prosperity is clear, some in the religious and criminal justice industries, say African Americans need to know that Colorado's marijuana industry is not exclusively the proverbial "pot of gold" that supporters suggest. For example, "Clearing the Haze," a four-part opinion series published in The Colorado Springs Gazette newspaper asserted that pot legalization has imposed some problems statewide—from the number of children being hospitalized for ingesting marijuana edibles to inadequate drug prevention efforts aimed at pregnant women, teens and other vulnerable populations.
The series also mentioned driving under the influence incidents and workplace issues raised since legalization. Although the report did not focus on race in particular, editorial board member Pula Davis, who is African American, says she's gotten a sense from many in the black community that marijuana is not necessarily welcome. "I know a lot of the sentiment in the community is, 'we don't need it; it will cause problems,'" explains Davis.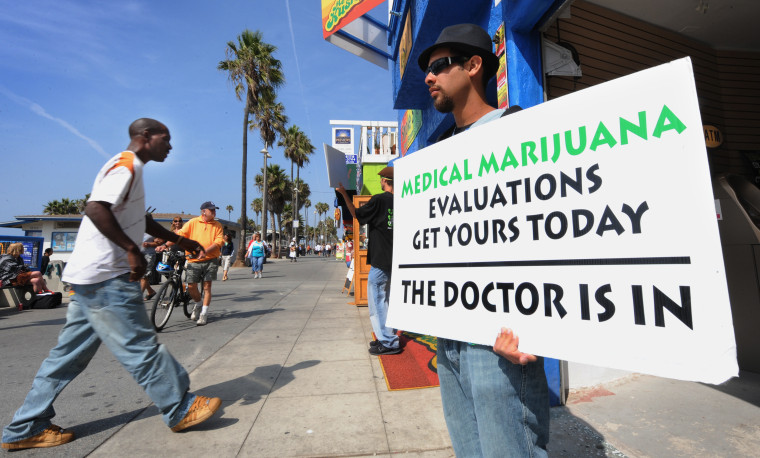 Rev. Phillips says he's also concerned that dispensaries and growhouses will be overrepresented in depressed black communities, much like check cashing, liquor stores, fast food restaurants and pawnshops are. The result could be more African Americans, particularly young people, partaking in pot.
"They're not going to be opening up in protected communities," says Phillips of marijuana business owners. "There won't be any of these places located in gated communities because [the residents] won't allow it; we shouldn't either."
Denver District Attorney Mitchell Morrissey says location is less of a concern because although there are still many smaller residential grows, most larger growhouses are located in more industrial areas that are less residential. Coloradons, instead, should be more concerned about the fact that cannabis businesses, including home operations, tend to draw crime, he says.
"Just like alcohol and tobacco there is a down side to this; there is a dark side to the legal and medical marijuana industries," he contends. "It involves bank robbery style robberies, it involves murder. We've had plenty of cases of people being held at gunpoint until the perpetrators could get money out of the safe."
"Since we're the ones who've been incarcerated it makes it rather difficult [for some people of color] to see it as a positive and viable industry."
Morrissey says post legalization (both medical and recreational) he's seen many crime categories impacted, including murder, robbery, arson and burglary. "Since 2007, I have seen an increase in the number of marijuana related violent cases," he says. "I have not seen an increase per se in the number of illegal possession cases, but I have seen an increase in the volume of marijuana being seized by the police in those cases. The volume of illegal marijuana being seized has increased more than 3,000 percent." The security used in marijuana storefront businesses, he further asserts, is "like bank security on steroids!"
Rev. Phillips says his organization does not support the legalization of recreational marijuana, but instead of fighting that well-financed initiative his member-churches are focusing on drug prevention and education efforts. They hope to kick off a series of events this summer.
As fervently as the reverend is against recreational marijuana Tracy Williams and Wanda James of Denver are passionately in favor of it. Both African American women, they have opted to capitalize off the industry with their company, Cannabis Global Initiative. The marketing and consulting firm specializes in business, political and strategic positioning for cannabis businesses worldwide. Williams says she does not personally partake in marijuana, but she still recognizes it as a viable industry to work in. She insists many other African Americans, should too.
"I think [legalizing cannabis on the federal level] is inevitable within the next five years, so we need to be in position," she says of the black community. "Because it's like a tidal wave, once you release freedom from a bottle, it's hard to stuff it back in."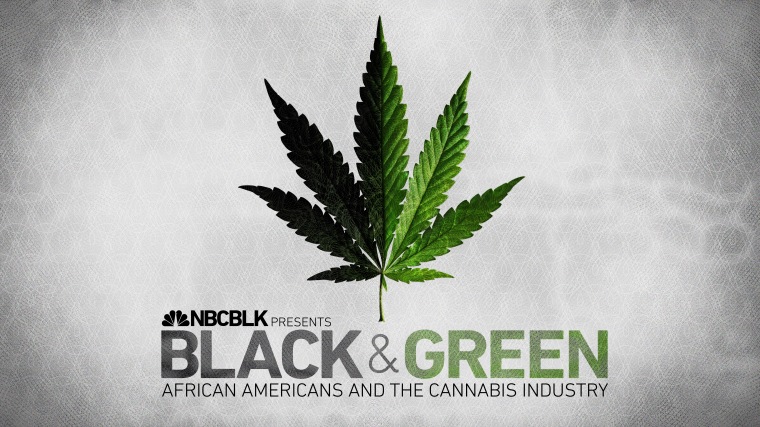 This story is part of a continuing series on NBCBLK, 'Black & Green,' exploring different aspects of African American presence and lack thereof in the legal marijuana industry. Read the other stories in the series here:
Part I: Six Reasons African Americans Aren't Breaking Into Cannabis Industry
Part II: Capitalizing On Cannabis: Meet Colorado's Black 'Potrepreneurs'
Part III: Green Chips: African American Investment in Marijuana Marketplace