In a rare and wide-ranging conversation with a panel of black journalists on Saturday, music icon Prince again likened his industry to slavery, said contracts were anathema to young artists and framed his career-long battle for independence and creative control as part of the larger struggle of many African-Americans throughout the history of our country.
Prince opened his legendary Paisley Park studios to the National Association of Black Journalists -- in town for their annual convention and career fair last week -- for a dance party. He did not perform, but briefly addressed attendees toward the end of the evening, encouraging them to support his new album.
At the start of the night, a select group of 10 journalists were whisked into the bowels of the building to meet Prince, who seldom gives interviews and did not permit outside recording devices of any kind. He first greeted the group in a small studio, but as he began to shake hands, decided to move into a more comfortable conference room.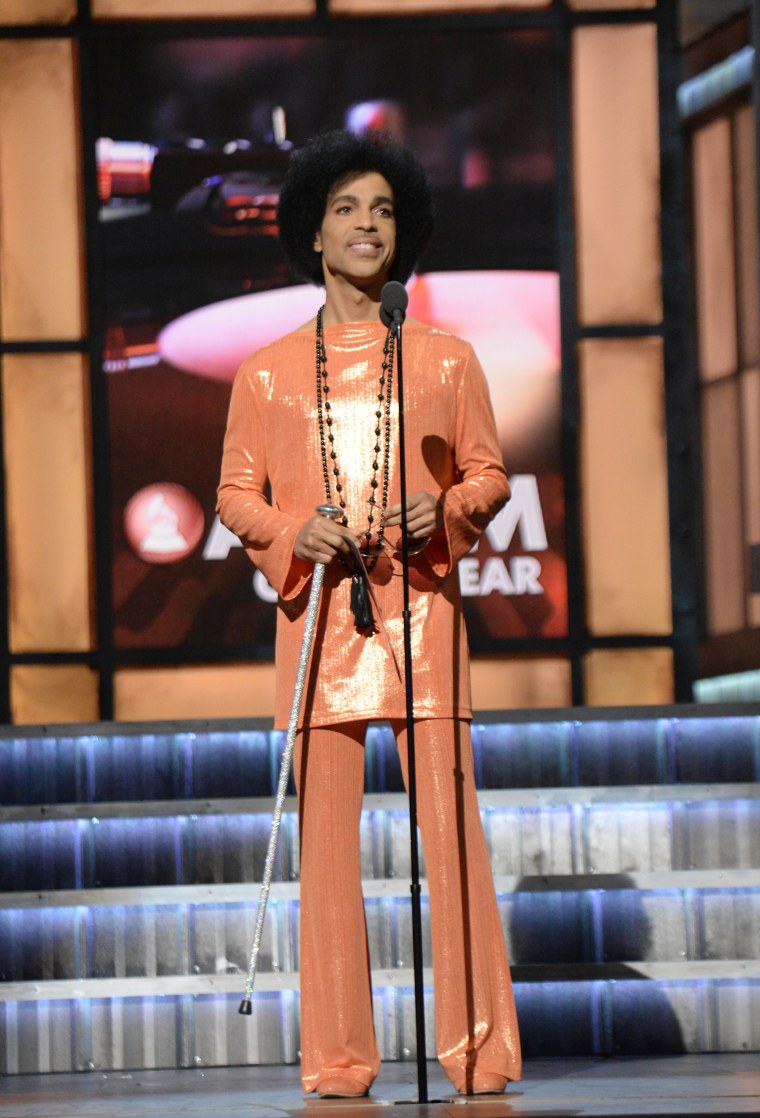 Sitting around a glass table emblazoned with the symbol synonymous with his name, Prince glittered in a gold lame suit, his blowout afro framing him like a halo. Gracious and engaging, the artist was pure business in the meeting -- which lasted nearly an hour -- as he expressed his concerns and frustrations about the industry and how black people and talent continue to be devalued in America.
It was hardly new territory for him. Nearly two decades ago, Prince split publicly with record label Warner Brothers, changing his name to a symbol, performing with word 'slave' on his cheek and blasting the record label system.
RELATED: Prince Releases Freddie Gray Tribute Video For Song 'Baltimore'
On Saturday, he signaled that he has no plans to let up on his crusade, pointing out the disparate responses to Taylor Swift's stands against Spotify and Apple Music, widely heralded as a coup, compared to the skepticism Jay-Z has encountered since launching his music streaming service, Tidal.
Prince's next album, HitNRun, will debut exclusively on Tidal on Sept. 7 -- a deliberate decision meant to send a message about the importance of supporting black ownership. Prince said the deal with Jay-Z came at a discount, not because the work was worth less, but because he understands what the hip-hop mogul is trying to do.
A theme Prince would return to often throughout the interview was that of freedom and ownership, and it was a message that extended beyond music: how the pioneering Motown controlled its distribution because it owned printing presses; how James Brown owned multiple radio stations; how he could see where Cleveland Cavaliers franchise basketball player Lebron James is going by how he negotiates his deals; how agents and unions have revolutionized how athletes' worth is determined and secured.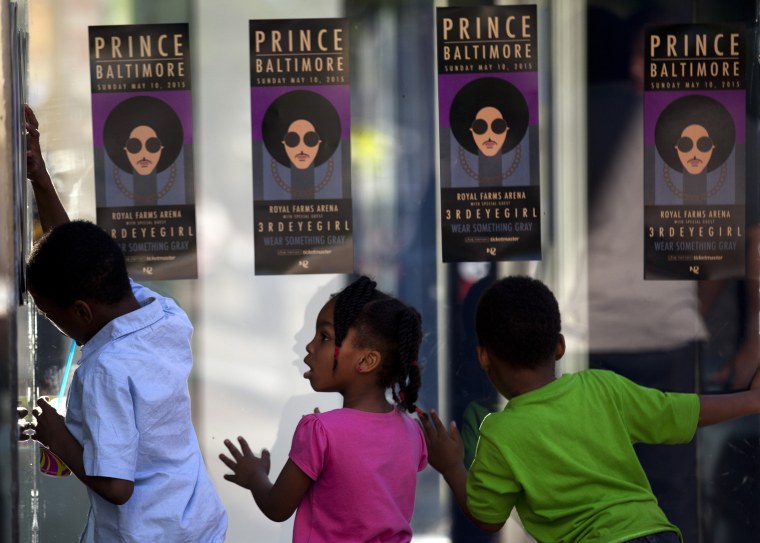 Owning more is the key to more freedom in society for black people—especially in black communities. He cited the unrest of the past year around policing (Prince penned protest song "Baltimore" this spring and performed a concert in Baltimore in May in solidarity) and said black communities should have their own police departments.
Until more ownership is a reality, Prince continues to emphasize independence, and he is setting an example with his own career. He has had his own studio at Paisley Park for nearly a generation. Last year, he regained his catalog in a deal with Warner Brothers after splitting with them in 1996 over his rights. This summer, he pulled his music from all streaming services except Tidal.
Prince left ASCAP three years ago and said he is no longer beholden to the performing rights organization -- allowing him to act more boldly on these issues than artists who may still be under contract.
When asked how he planned to get his message out, Prince smiled slyly at the group of journalists and said, "That's why you're here." But he also said the media should pay as close attention to what he does in the coming months.