Before Taylor Swift penned an open letter to Apple. Before Jay Z launched Tidal flanked on stage by mega stars Beyonce, Rihanna and Kanye. There was Prince.
The singer, songwriter, musician and producer was an early champion of artists' rights and fighting big label dominance. With a sound that crossed genres and connected generations, he led the modern day charge against free music streaming and unfair pay structures for artists--and he did it alone.
In the early 1990's there was no Internet, music streaming, file sharing or YouTube.
Music lovers bought CD's or cassettes to play at home, on a walkman or in the car. To experience a performance, fans were required to purchase tickets for live concerts. Artists were limited to ownership of their masters and the revenue it created. The passive revenue model, driven by digital products was nonexistent.
RELATED: Prince Calls for Artist Freedom, Ties Fight to Black America's Struggle
So in 1992 when a musical powerhouse change his name to a symbol, the world laughed. Beleaguered by bad press, parodies and label retaliation, the Artist Formerly Known as Prince endured public shaming in the name of musician rights. The more mature, experienced artist wanted out of the music contract he signed when he was only 19 years old and Warner Bros. was not budging.
Prince was in a fight for his professional life.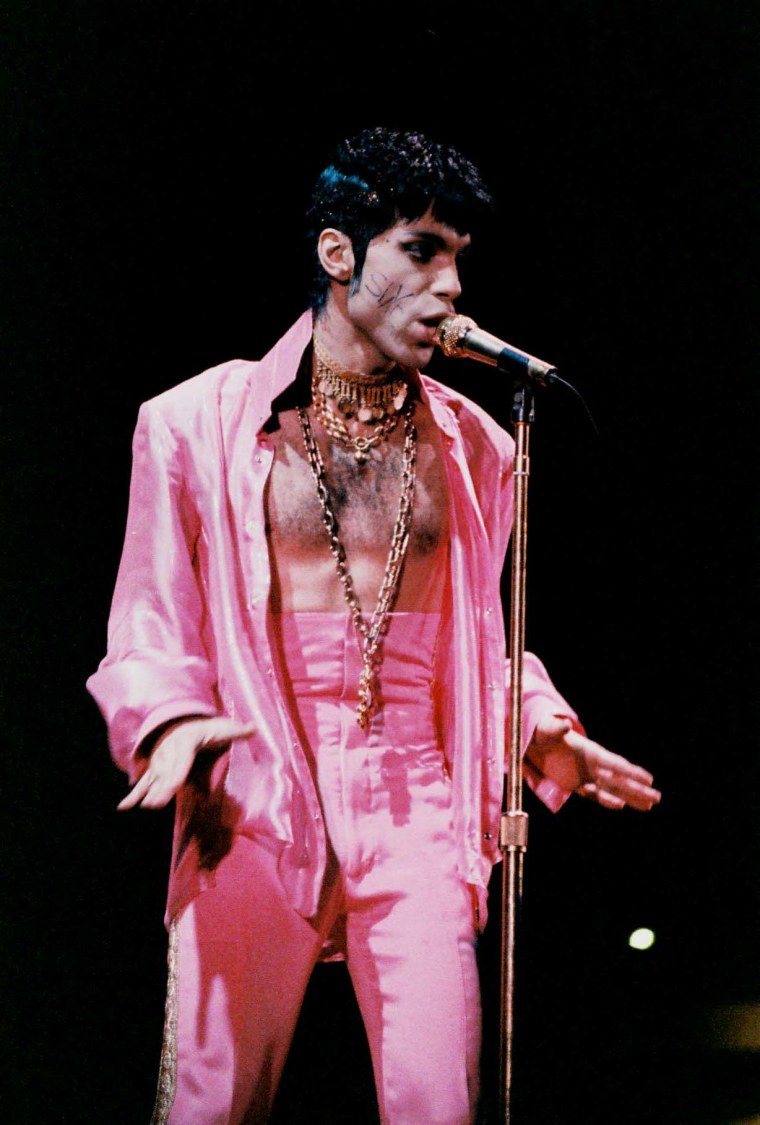 The sparring was public and it played out on a global stage. There was the time Prince appeared with the word 'slave' scribbled across his face, schooling young artists about the ills of corporate contracts, equating the system to slavery.
Or when he flooded the market with back to back albums much to the ire of his label who argued he was oversaturating the market and hurting sales.
Or the pricey, extended legal battle he waged against his former label to gain the rights back to his legal birth name.
In a 1999, Paper interview he spoke of the controversy, "I wanted to buy my masters back from Warner Bros. They said no way. So I'm going to re-record them. All of them. Now you will have two catalogs with pretty much exactly the same music—except mine will be better—and you can either give your money to WB, the big company, or to NPG. You choose."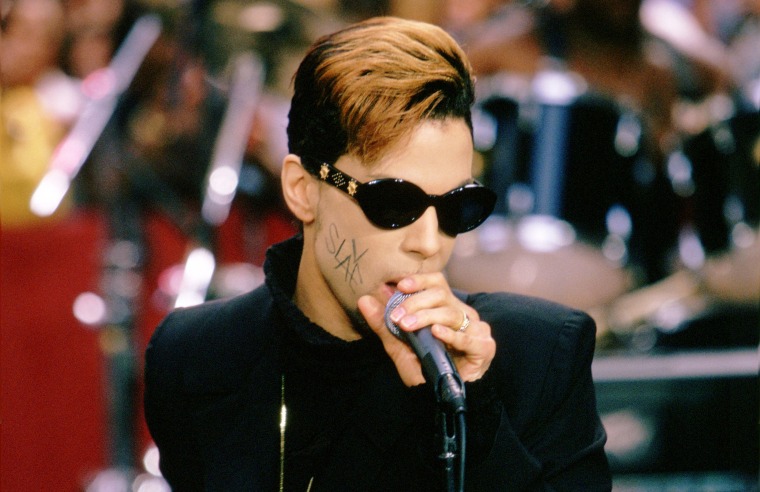 RELATED: 'Sometimes It Snows In April': Remembering The Purple Reign of Prince
He was fighting not only for ownership, but artistic control. This battle would drag on for more than four decades as the icon fought for the rights of artists like himself, multi-hyphenates who wanted more than just the stage, but their full control. Unlike others, Prince had a full arsenal of talents to use against his detractors. With a unique sound, a James Brown-like stage presence and the ability to play a host of instruments including the guitar, bass guitar, piano, keyboard, drums and more--it was difficult to silence his talent. He released Emancipation, his 19th album in 1996 with NPG Records and EMI Records. What was described as a concept album, Prince celebrated his release from Warner Bros. through songs like the title track 'Emancipation,' 'Slave' and 'Face Down.'
Although he would continue to produce and perform his music, he continued to champion the rights of all artists and question the evolution of the internet. Once comparing the internet to the Matrix, he challenged the idea of intellectual property laws and believed the record label system was designed only to benefit label owners and their pockets.
Part of change came with a reconciliation with Warner Bros. in 2014 when he rejoined the label and with that move ownership of his old masters with label holding global licensing rights.
As Prince, the icon, evolved in his career, he took on more issues involving pay equity for artists infusing it with current events such as the Black Lives Matter movement, creating tribute songs for shooting victims like Freddie Gray and using the Grammy podium as he did in 2015 to reinforce his message stating, 'Like books and black lives, albums still matter.'
The landscape has changed with the evolution of digital platforms like Spotify, Apple Music and Pandora, but Prince remained relevant.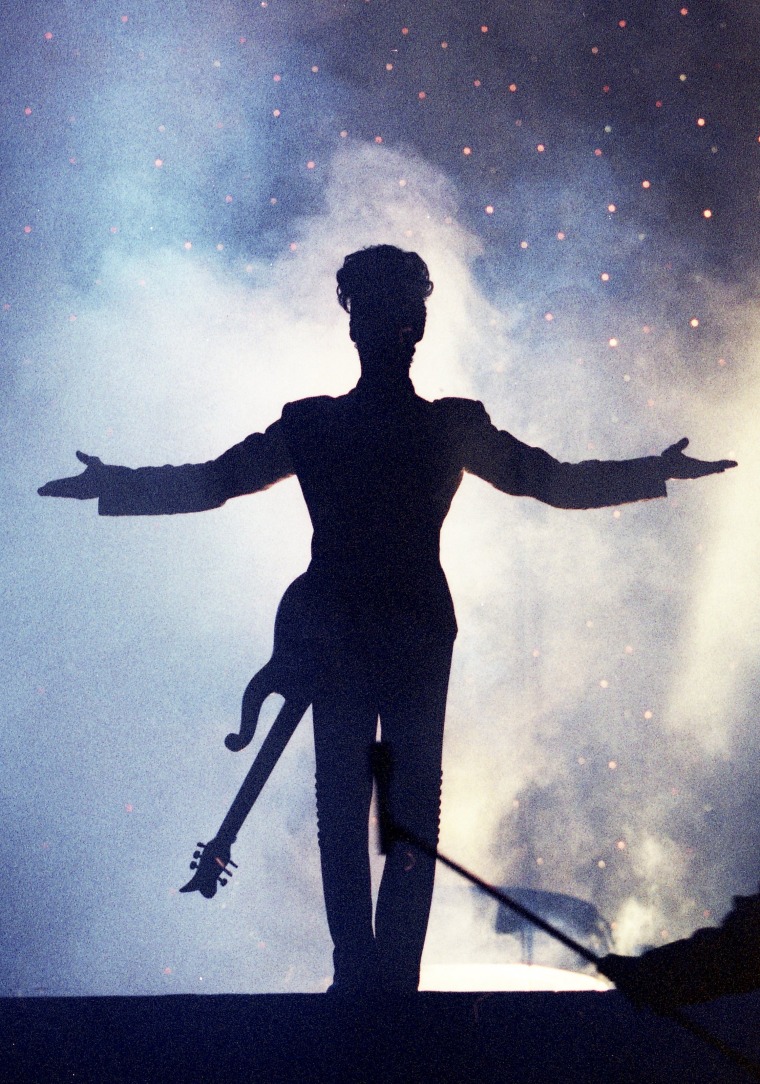 In August 2015, signed on to a deal with Tidal, releasing his new album HitNRun exclusively on the subscription platform, "After one meeting, it was obvious that Jay Z and the team he has assembled at TIDAL recognize and applaud the effort that real musicians put in2 their craft 2 achieve the very best they can at this pivotal time in the music industry," stated Prince. "Secondly, TIDAL have honored Us with a non-restrictive arrangement that once again allows Us to continue making art in the fashion We've grown accustomed 2 and We're Extremely grateful 4 their generous support. And lastly, in the tech-savvy, real-time world We all live in 2day, everything is faster. From its conception and that one & only meeting, HITNRUN took about 90 days 2 prepare its release. If that's what freedom feels like, HITNRUN is what it sounds like."
With more than 100 million in global records sales, Prince remains one of the most influential talents and music business pioneers of our time.