Chanting 'black lives matter' and demanding justice, hundreds of people gathered outside of the Allegheny County Courthouse in Pittsburgh on Thursday to protest the fatal shooting of an unarmed black teen who was running away from officers when he was killed.
"I am not what you think. I'm confused and afraid. I wonder what path I will take. I hear that there's only 2 ways out," said Christian of Youth Park Collective, reading a poem written by Antwon Rose II in tenth grade and afterward calling for a moment silence.
Activist Leon Ford Jr., who was shot by a Pittsburgh police officer after a traffic stop in 2012 and is paralyzed, spoke at the rally. Fighting back tears at times, he called for city Allegheny County District Attorney Stephen Zappala to hold the officer accountable.
"This is painful for me. Because I fought for six years and I thought this wouldn't happen again," he said. "I speak all over the country and I talk about love, compassion, and understanding. But how do you have that right now?"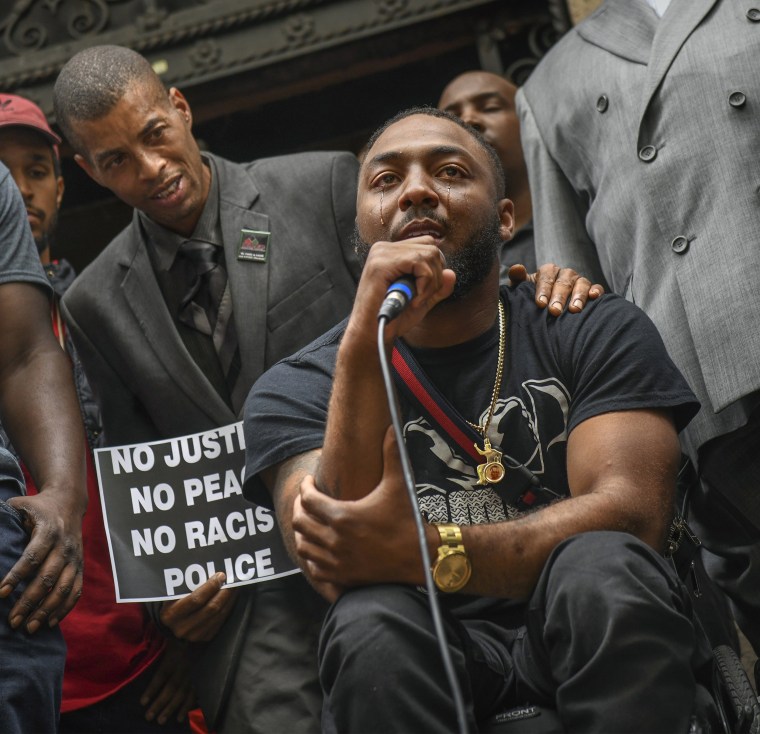 Rose, a Woodlands High School honor student and rising senior, was shot three times while running from a vehicle that had been stopped because it matched the description of a car potentially connected to a drive-by shooting earlier that night.
Rose was pronounced dead at the hospital.
According to Allegheny County Police Superintendent Coleman McDonough, the driver of the vehicle was ordered out of the car by officers. That's when Rose and another male "bolted from the vehicle on foot."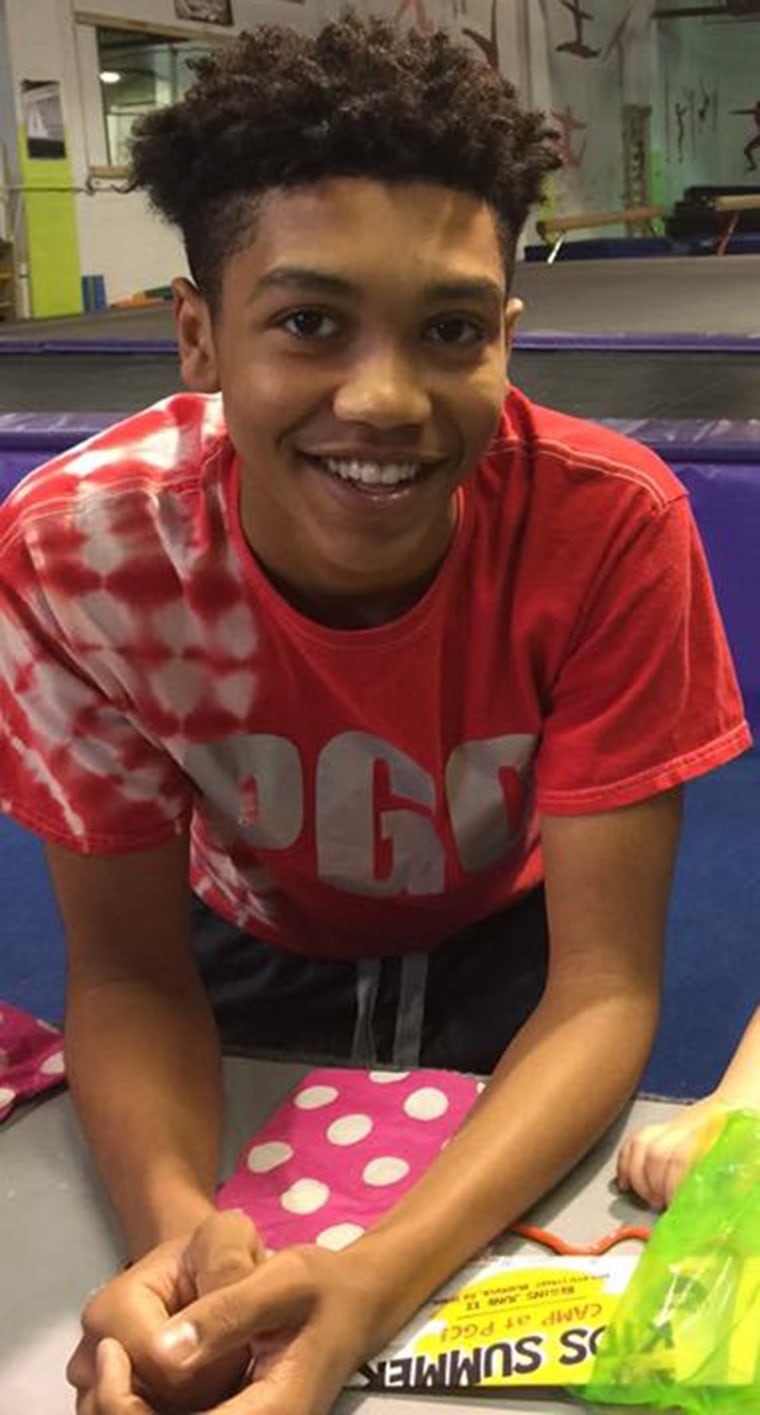 In a video posted on social media by a bystander, Rose and another man are seen getting out of the passenger side of a silver Chevy Cruze and running when multiple shots are heard immediately after.
McDonough said Rose was unarmed and two semi-automatic handguns were found on the floor of the vehicle. Police officials believe the vehicle Rose was in was connected to the drive-by shooting.
The driver of the vehicle was arrested and released without charges. According to McDonough, he told police he was operating as a jitney driver. A third person ran from the scene and was not immediately apprehended. Police are asking that he turn himself in.
The officer has been identified as Michael Rosfeld, according to Allegheny County police officials. Rosfeld, 30, was sworn into into the East Pittsburgh Police Department a few hours prior to the incident. He had been an officer in other departments in the area, according to NBC affiliate WPXI. The officer involved was not wearing a body camera. McDonough said the East Pittsburgh police department does not have body cameras or police car cameras.
East Pittsburgh Mayor Louis Payne, council members and police said in a statement Thursday they are "profoundly saddened" by Rose's death.
"This is a very stressful time for our community. We are seeking truth and answers but the process takes time. We hope that everyone can respect this process. We will get through this together as a community."
On Wednesday evening, hundreds gathered outside of the East Pittsburgh Police Department headquarters to protest the shooting of Rose.
"I understand in today's atmosphere anytime a young man is killed there's cause for outrage in some areas," McDonough said to reporters Wednesday. "However, I would urge people to give us time to conduct an objective investigation, to gather facts."
Rose was a "generous, hardworking and highly promising student," his family said in a statement along with of civil rights activist and attorney S. Lee Merritt, who is representing the family.
"These facts, without more, simply leave very little room to justify the use of deadly force by this officer," the family and Merritt said. "Additional information concerning the background of the offending officer and the facts available to him at the time of the shooting is needed as we determine the appropriate action in this matter."
Protesters who gathered outside of the police department Wednesday night chanted "black lives matter" and "no justice, no peace, no racist police."
Another protest is expected to take place Thursday afternoon at the Allegheny County Courthouse.
Pittsburgh Mayor William Peduto said this is "a devastating situation" and he is saddened for Rose and his family.
"While Tuesday's shooting was not within the city's official borders it impacts all of us in the Pittsburgh region, and particularly those in the African-American community," he said in a statement to NBC News. "In my reactions to the incident I should have acknowledged that these shootings affect all of us, no matter where we live, and for that I am sorry."
A funeral for Rose will be held Monday.