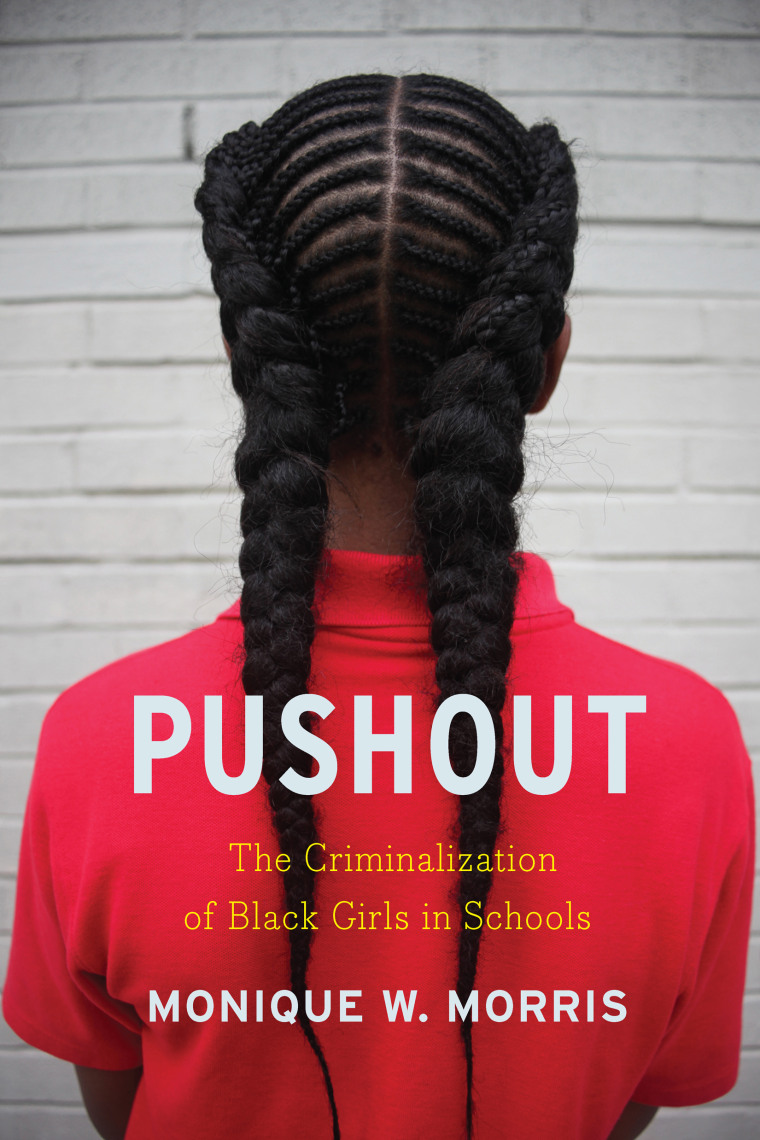 Monique Morris grew up with the mindset that education is a tool and she intends to teach girls the same. As women across the globe celebrate International Women's Day, she wants people to remember that Women's and Girl's lives matter.
Morris aims to stop the trend of girls being pushed out and she is empowering educators, parents and young women themselves on how they can help. Her book "Pushout: The Criminalization of Black Girls in Schools" describes the policies, practices, and cultural illiteracy that causes students to be "pushed" or dismissed, suspended, expelled, taken out of class or school and being sent home and or into unhealthy, unstable, and often unsafe futures. "Pushout" aims to interrupt the school-to-confinement pathways for black girls by looking at how girls are judged and offering resources to interrupt school-to-confinement pathways.
RELATED: Editorial: Education is the Civil Right
Inspired by her own experiences and those she had while writing her fiction book, "Too Beautiful for Words," her new book offers anecdotes, studies and tools to help end the injustices young women face in school on a regular basis.
Personally inspired by the work and music of Prince, Morris said, "I did encounter a fair amount of victimization in my youth that [Prince's] music helped me get through and understand the value of art in healing, but also in exploring concepts that are taboo."
Morris also said, "In many ways his music provided inspiration to me throughout my life in tackling gender stereotypes, exploring identity, and speaking out against oppressive structures even when people don't get it. I've always carried that with me."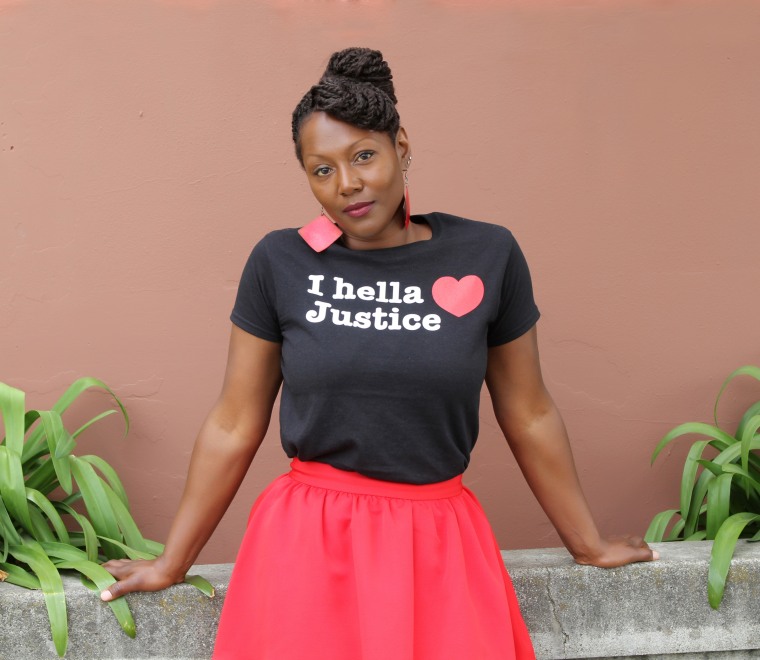 As a child, and similar to the young girls she profiles in the book, Morris had her own clothing (perhaps deemed to be too short or fitted according to certain mindsets) interrogated by school personnel and her engagements with other students misinterpreted by teachers who judged her based on biased perspectives. Morris said, "When I became outspoken, some of the educators, who I loved dearly who I knew loved me, didn't quite understand me. They would say things like 'What happened to Monique?' as if my awakening was somehow problematic."
Unfortunately, black girls have still been experiencing pushoutand criminalization in schools at an increasing rate over the years. According to Morris' studies, African American young women make up only 16 percent of girls enrolled in school but make up 33 percent of girls with school-related arrests. The book also notes that in New York schools, black girls are expelled at 53 times the rate for white girls.
"What I have been able to do in the years since my experiences has been to interact with other girls, many who have experiences where [pushout] has been explicit," Morris said. She said the girls went through "an explicit pushout and rejection of their identity in a way that I have found deeply problematic and in ways that lead them to the criminal legal system, which to me, must end."
RELATED: Study: White Teachers More Likely to Doubt Prospects of Black Students
In order to help reverse these trends, Pushout includes specific answers to poignant questions girls, parents, community members, and educators may have as it relates to these topics. It also includes a list of resources for African-American girls and alternatives to punishment; Positive Behavioral Intervention Systems and restorative justice.
As "education as a tool" has been a theme for Morris, originally she wanted to publish this work to get schools to reclaim their space as an institution for learning and for girls to be able to explore themselves in those spaces without being stigmatized. "I say throughout book 'I want to lead with love in this conversation' and I also understand leading with love is a critiquing structures that are oppressive," she says.
Morris is spreading the conversation throughout the country as a speaker and advocate for the issues in the book including; promoting healing-informed (such as school-based restorative opportunities opposed to detention centers) responses to problematic student behavior, responsive and de-biased learning, healing informed classrooms and schools and college and career pathways for students.
She also continues to work with women's organizations as co-founder of the National Black Women's Justice Institute and advisory board member of Global Girl Media.
Morris said, "Having an education provides greater opportunity for freedom. It increases the scope of the options and that is where we find this place where we can live freely and happily."
On International Women's Day, Morris will be leading a panel "Women's and Girl's Lives Matter" at the Schomburg in New York City.