It's been almost three years since singer Omarion's last album "Sex Playlist" dropped.
At 32, he's ready to take his fans to another level with his upcoming album "Reasons" that is expected to be released this month. He's given fans a taste of what his album has in store with the single "Distance" that has sparked the #DistanceChallenge across social media. It will be 20 years in 2020 since he's been in the game and he is ready for fans to recognize his growth not only as an artist, but as a man.
NBCBLK caught up with Omarion for a one-on-one chat over lunch at Nando's Peri-Peri in Washington, D.C., one of his favorite restaurants.
The singer was in town for the Careers In Entertainment Tour in Maryland, doing radio and local TV station interviews, and getting some down time before flying back to the West Coast. Tired from a packed schedule, he was cool, calm and collected as fans tried to get a sneak peek and snap a photo.
As a proud father to his adorable children A'mei and Megaa, one could call them his "mini me's." He smiled as he showed us videos of the two dancing. Like father, like son, at just 3-years-old, Megaa has moves like his father as he dances in front of a mirror to Drake's "One Dance."
Eating wings and fries, the singer opened up about life, music, fatherhood, and love.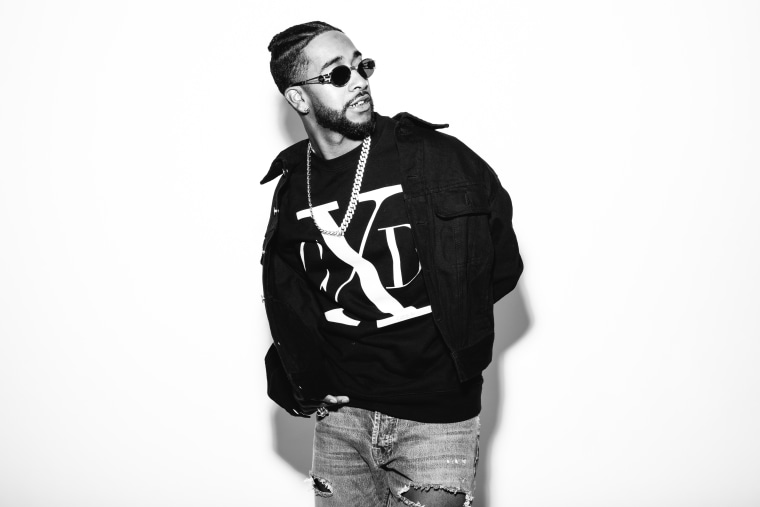 NBCBLK: How are things going? What have you been up to?
Omarion: Originally we came out here for CIE, which is Will and Jada Pinkett-Smith's non-profit organization. It was a panel with great panelists about entertainment, lending our experience and expertise about the industry and challenges within the music industry. We're also promoting the new album coming, "Reasons." The first single, "Distance" I co-directed and shot in South Africa. We're coming to bring good vibes, good music. It's really all about the album so that's currently what's going on.
I saw the video for 'Distance' and I love it. What made you decide to shoot it in South Africa?
I'm a visual artist, but a lot of people know me from different things. So when they see me it's, "Oh that's Omarion from 'You Got Served'" or "'Touch' was my favorite song" or "I remember when you was in the group" or "'Post To Be' that's my jank." I think it was time to really take it to another level especially for the type of cultural awareness that people have now. I'm an inner city kid and I remember for whatever reason people not traveling and getting to learn about culture and why they say we come from Africa. I originally just wanted to go to experience it and the culture so when I experienced the culture I said, "People need to see this and know that Africa is a beautiful place and should visit." We shot [the video] at Table Mountain, which is amazing, like mountains in the sky and you could see why they call it Cape Town because it hooks and you can see the island's coastline. It's so beautiful. Stepping into the director's chair now, the creative levels have risen. From being a child prodigy at 14 and now I'm 32, I'm really growing in my art.
What are some other things fans can expect from "Reasons" that they haven't seen in previous albums?
It's a more mature approach and more seasoned sound. It's a more direct relationship with sound and previously what's been going on in my life. It's a more seasoned, refined, mature me, especially after I had the kids my priorities changed. The importance of how I feel and approach music is different.
Let's take it back for a minute. You've been in the game since you were a teenager and it's been I believe 15 years since B2K's first album dropped.
Fifteen years, wow! So long ago, we've been putting it down for years.
All the girls were crazy about B2K and the good looking young men in the group.
Taking our shirts off all the time, little kids butt naked. (laughter)
About that…I never went to a B2K concert, but I went to a Scream IV: The HeartThrobs Tour concert in high school. It was you, Bow Wow, Marques Houston, Pretty Ricky, B5, and Bobby Valentino and I remember the shirts coming off. But you're a grown man now, how would you describe your journey of going from a boy to a man?
It was the necessary experiences for me to still be here today. When people look back on the past it does have some connection to happiness and joy. For me, a lot of people don't understand even though I was a kid it was still very much so a business. I never felt like I missed out on anything because I loved entertaining and still love entertaining it's a true passion of mine. But when I look back, I go, "Whoa wait a minute, I was a kid and I was really working." Like, "Wow, I got a lot of work done early, maybe I can finish early."
I don't have to worry so much about what people think because it's not about me. It's about this music, making sure my babies are cool and more so about projecting positivity in the universe.
Please don't finish early. (laughter)
(laughter) No, I'm teasing I'm doing this forever. It's my gift to the world and connection to people I've never met before. The power to inspire is an important job and if you really love it you will get love back. I think with all that's going on it's important that we share and maintain the relationship behind the connectivity that music brings. Music brings cultures together and we can't forget that.
People have been asking this, will there be a B2K reunion tour or performance in the future?
I think it would definitely be cool to round up all of the fans. Everyone be like well what about B2K and I'm like, "we're still young y'all." We're still young and vigorous especially for me being in my position as the lead singer and continuing on my career. It's like, "Well y'all are forgetting all of that." Y'all are forgetting it's still more work to do, it's still more songs I got, it's still more for me to do. I know a lot of people would like to see it, but I can't make no promises.
You feel like it's not the right time?
Yeah, it's not the right time and also it's really hard getting everybody on the same page especially when you have kids.
So I take it you guys still talk and communicate?
Yeah, I still talk to Fizz. But you know that period and point of time we all shared in our moment of entertainment and I try to always be real as possible because people always ask me about B2K. I'm like, "Yeah that was my start, there would not be an Omarion without that you know?" But I always feel like people not really allowing me to grow up. Y'all don't ask Beyonce that. I've been around just as long as she has. Justin Timberlake, y'all don't ask him about that and [N-SYNC]. It's always Future, Sexy, Love. So I always feel like my community doesn't really and hasn't really allowed not just myself, but for people to grow up in the community.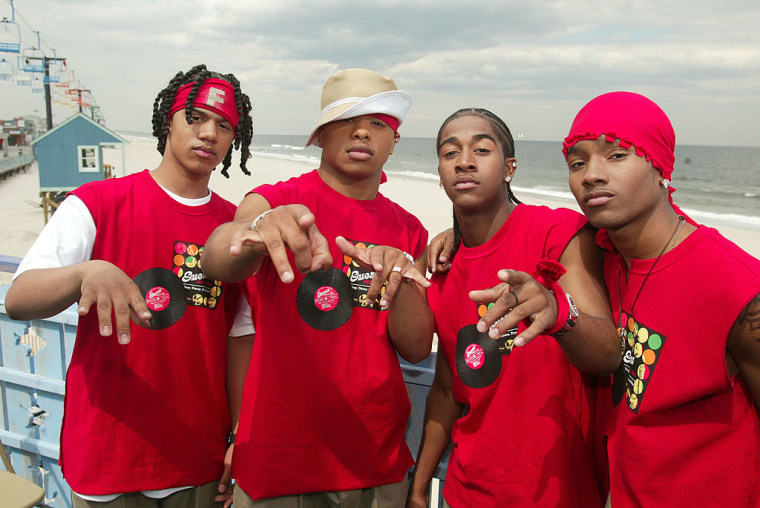 By community you mean 'black' community?
Yeah. It's like come on y'all? We got Distance out right now. Come one now, we going to Africa and we come back you never know, but I need you to come with me. I've done so much stuff since then. It's a bittersweet thing for me to talk about because I like to give everybody some real time truth and it's like come on y'all. Y'all still asking about B2K? When we going to do a reunion? I ain't even finished. It would have to be the right time.
You were talking about the panel you just did about the music industry and it's changes. R&B has changed and some people feel like the Golden Age of R&B is gone.
It's not. It's just that the outfit has changed of what R&B is. R&B is a lot more hip hop now because there's a lot more rappers that sing melody. We talking about melody and sounds, rhythm and blues. I feel like R&B is still prevalent and around, it just has a different outfit from what we are used to. It's not the same, because people don't make love the same, the society of meeting people has changed. It's, "I met her at the club" and she's not a sweet lady walking down the street, that just doesn't exist anymore.
Do you think R&B is going to keep heading in that direction or we will go back to the old sound?
I think it will always change. Our society is changing and not just on an economical level, but with technology. They have new places where you can hangout at and it's going to continue to change.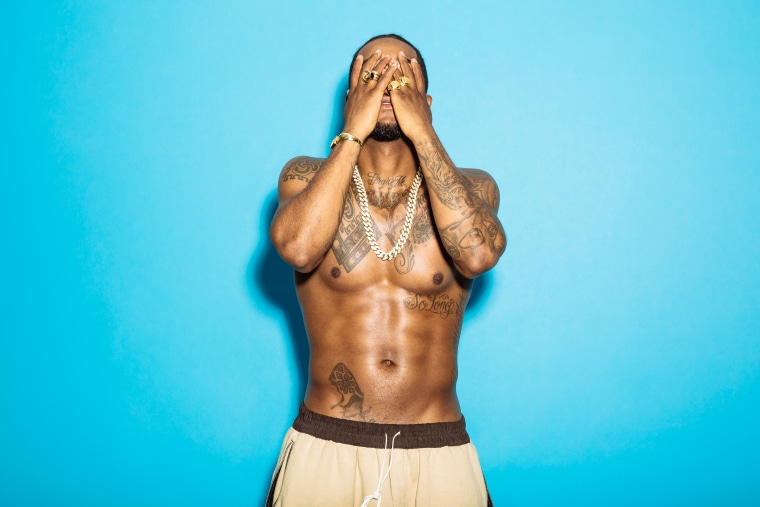 As a solo artist who left a group and is now on your own, how have you been able to survive in the industry and keep maintaining?
I'm a perfectionist and I've always been interested in growing and I think that has given me the mental fortitude to continue. And also experience, all of the what some call transitions in being a child prodigy into now going to a full man. It's only a few child entertainers around and people look at them and be like, "Whoa!" It's not easy growing up in a business. I'm one of the few one's that are still around that I'm still like you met me. Smiling and having a good time.
You have always seemed so grounded and now that you're older you're still grounded. What advice would you give younger up-and-coming R&B artists?
I would say make sure you have the proper representation. I think that's really important in the music industry, because there's a slew of people that are in the business that will take advantage of you. Practice your skill. The internet makes people think that overnight success is success and it's really just a temporary forever. Do it with your whole soul, that's the only way you can maintain.
I just want a lady who can be themselves, it's not a cookie cutter criteria that a woman should fall under......When I say I need a queen, I need a woman of principle and poise.
For me, it's all about the legacy now because I've been a part of so much. For me, it's, 'What did I do my last almost 20 years for?' It's 2017 and in 2020 it will be 20 years, so what did my last 10 years represent? It's really just pointing toward growth, asking the difficult questions and looking in the mirror. Those are the real moments, when you can look in the mirror and say, "Wait a minute, I've done 20 tours already, one overseas, and one here. I have babies now, what does this mean?" Is this really what I want to do for the rest of my life? And the answer is yes. I'm building a legacy.
What do you want your legacy to be?
I want it to be one of perseverance, gangster persistence, and something that was touched by another power. Some people would use the word "God" or "universe." I really want people to know that it exists. That steps can be ordered. That's what I want to leave behind and of course good music and a catalog that people are like, 'Yo!' Every time you pull out a R. Kelly catalog, lit. Marvin Gaye catalog, lit. Michael Jackson, lit. I want to make sure that in the future my fans that grew up with me could still later on be like, "We're 50 and 60, but I got this icebox where my heart used to be. That was my jank when I was about 35." Memory is tied to sound and I hope I can be able to continue to help make great memories because that's what good music does.
You're so wise about music and have a lot of knowledge. Have you thought about starting your own label?
(laughter) We're definitely going to develop some artists. I want to open up a dance studio, I've been talking about that in my career for such a long time. I want to give back to my community. They've been cutting all of the programs for the kids and extracurricular activities with music for kids like I had. Everyone can't be a doctor, so I want to implement that back in some schools and create spaces where kids can come and learn. I want to give what I feel like everyone truly needs.
Is there anyone you would like to collaborate with that you haven't collaborated with yet?
Beyonce. A lot of people want to collaborate with people because of their level and status, but really I want to create with Beyonce just because of her skill and because of the history we have together. When we were in the group, our first trip overseas was on the Destiny's Child tour. I really respect her. I really respect her hard work, her changes, her transition as an artist. I really feel close to her in that way. We come from the same thing, a group. We share that foundation. The video would be dope and we would be performing, she hasn't really like danced with another performing artist. If Michael had asked her to dance she would've danced right next to him and that's so lit. It would be great to have that moment. I really respect her a lot.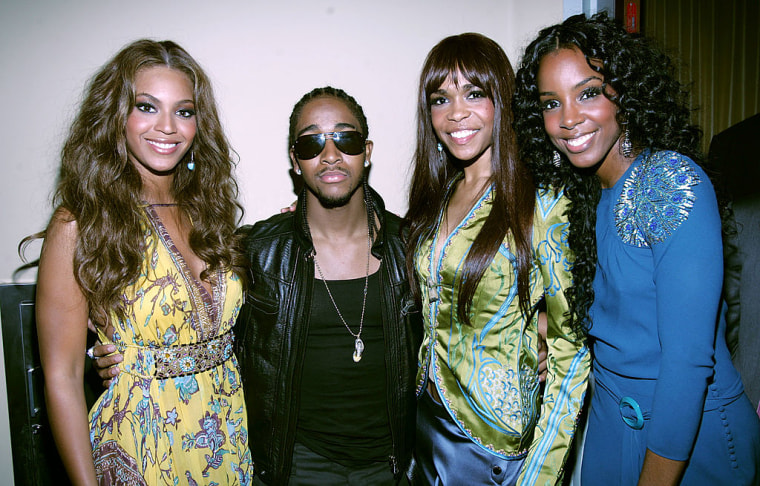 Who has been some of your biggest influences?
Definitely Pharrell Williams. Rozay (Rick Ross). Rozay is definitely someone I consider like a big brother and a mentor because whatever he saw...and that's what people don't understand especially from the world that he comes from. He's a futurist so he can see the kind of potential people have and at that time I was in a transitional period of time in my life. All my career I belonged to something. I belonged to a group, I belonged to a camp so to speak. That was my comfort zone and when he approached me it was a certain level of respect. As a musician that's really all you want. Rozay and Pharrell have always given me great advice.
Let's pivot to your personal life. How has fatherhood been for you?
Awesome! Best thing ever especially because it has shifted my purpose and it has allowed me to separate my emotions. Now it's about my kids. I don't have to worry so much about what people think because it's not about me. It's about this music, making sure my babies are cool and more so about projecting positivity in the universe.
Ok this next question has been on a lot of ladies minds…..
Single. Single, but focused. Don't be coming over here, come with your A game, have your own. We don't need no come over here and get lit then leave and stay lit. This ain't the hot spot. If you're going to come over here, you're going to have to contribute.
What are you looking for in a woman?
A queen, nothing more than a queen. A lady that knows how to have a good time freely. I just want a lady who can be themselves, it's not a cookie cutter criteria that a woman should fall under. I want them to be themselves and I want to have the opportunity as a man to choose and to decide. I don't want to be tricked with the big booty. You're coming over here looking all voluptuous but you can't do nothing.
She has to have a mind.
I'm just saying you gotta' bring something to the table. You don't want to help. You don't want to do nothing but just look pretty. You gotta contribute, even if it is just being positive. Having a cheerleader is awesome, my first cheerleader was my mom. That's how I was able to get to this level. When I say I need a queen, I need a woman of principle and poise.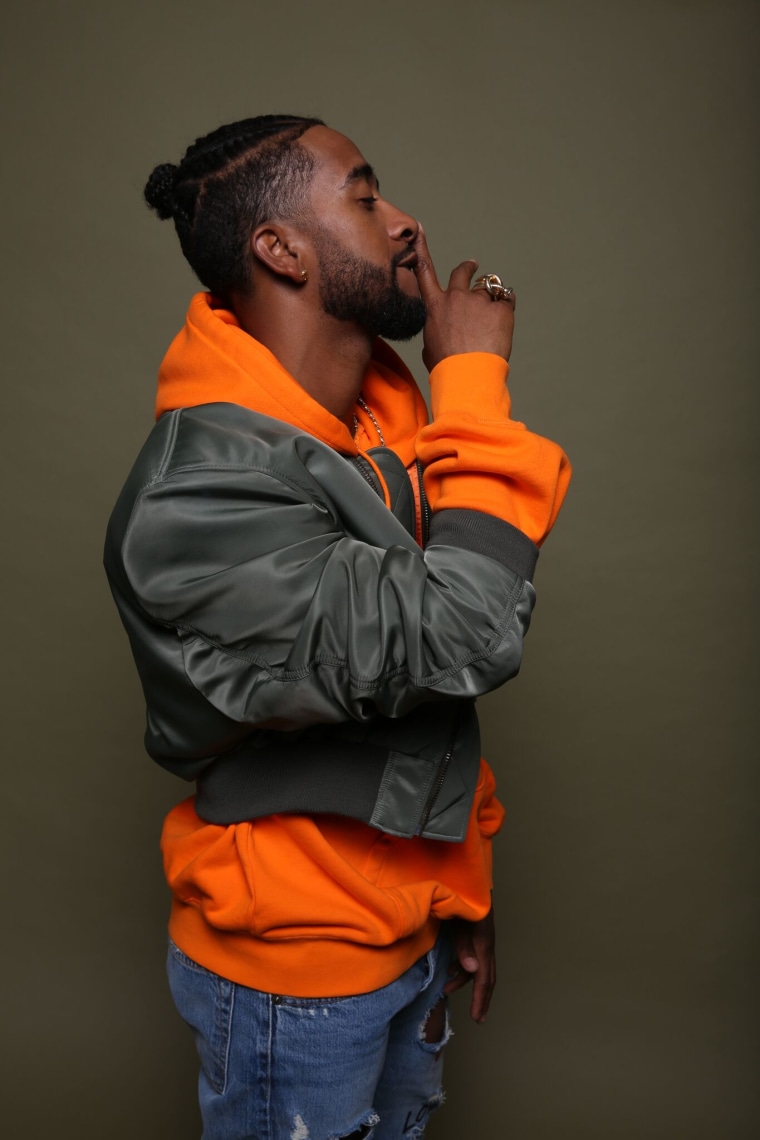 Ok, that's out of the way. Now to some fun stuff. What are some shows you like to watch on TV?
Honestly, I don't watch TV as much as I used to, but I do love to catch up on Iyanla Vanzant's 'Fix My Life'. She is always dropping bars and makes you look in the mirror. I love that and I follow her on Twitter. I catch a movie every now and then. I'm always Soundcloud surfing, listening to new music.
Anything else you would like to share with us and your fans?
Be on alert and be looking for this new video coming out "Word 4 Word." So we're talking y'all all around the world. I just want to share the music and want people to feel good. If you want to feel good then listen to Omarion.