Grammy award-winning singer, songwriter, producer and activist, James "Mtume" Forman, is a legend in his own right and a blueprint in our musical lives. His musical catalog consists of jazz, contemporary R&B and disco-club songs. When the Philadelphia native added "Mtume" to his stage name, he presented his preeminent persona to the world. Mtume, meaning "messenger" in Swahili, is the ideal name for the singer. The name blends well with James because he wasn't afraid to explore different avenues in his career and it led to various awards and accolades.
Mtume's career began in the 1970's as a percussionist for Freddie Hubbard and Lonnie Liston Smith. He also worked with Miles Davis on several projects and started making his rounds as a songwriter. Therefore, he became the "secret recipe," for several pivotal R&B singers' careers, including Duke Ellington, Phyllis Hyman, Teddy Pendergrass and Mary J. Blige.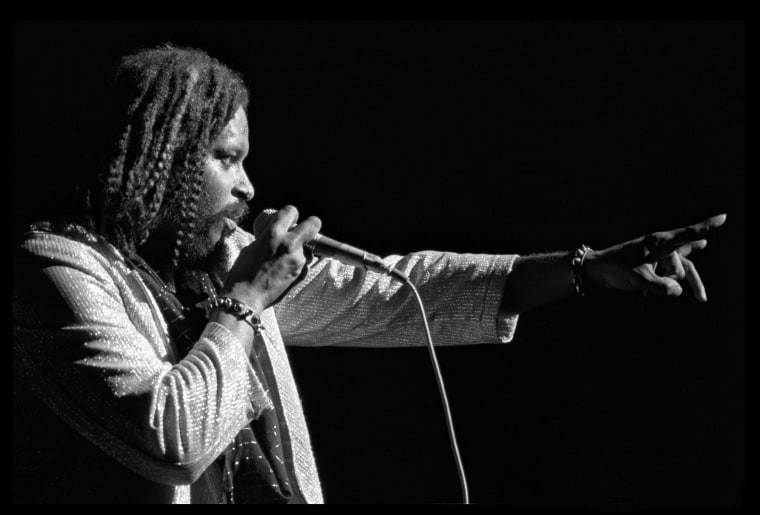 He co-wrote Roberta Flack and Donny Hathaway's smash hit, "The Closer I Get to You," Stephanie Mills' Billboard Hot 100 hit, "Never Knew Love Like This", which won a Grammy for best R&B song and best female vocal R&B performance. In the 1980's, Mtume led his own band after his name. He added singer and songwriter, Reggie Lucas and talented vocalist, Tawatha Agee. In 1983, Mtume released the #1 R&B hit, "Juicy Fruit" from the album "Juicy Fruit" and generated more hits including, "You, Me and He," "Would You Like to (Fool Around)," and "Breathless."
In later years, Mtume provided music in movies and television shows, such as "Notorious," "Native Son," "8 Mile" and "New York Undercover." Over the years, R&B and hip-hop artists have sampled Mtume's beats and "sophisti-funk" sound. "Juicy Fruit," reached a new generation when the late The Notorious B.I.G sampled the song in 1994 on "Juicy".
Mtume is a yielding force in R&B and a musical leader who continues to share his skills and expertise with other artists. NBCBLK caught up with Mtume about being black, keeping music alive, his interminable career and future collaborations.
[This interview has been edited and condensed for clarity.]
NBCBLK: What does Black History mean to you?
James Mtume: Black History means celebrating our race, culture and history. But, we shouldn't wait until February to celebrate black culture. We should be recognized for what we do every month and every day.
What do you think about the music in today's generation?
Honestly, I can't compare music from one generation to the next because it's a different sound. Each generation is different and it's up to you to keep up with the times. Each generation records music that represents their generation. I can't compare the Motown sound to today's music because the musical composition was totally different at the time.
What are your words of encouragement for artists who would like to have a successful music career?
I would say we need to have more black bands. I love The Roots, but we need to have more bands and musicians. Back in the days, we had funk, soul, and R&B bands including Earth, Wind, and Fire, Kool and The Gang, The Ohio Players, The Isley Brothers and much more. The music was real and original, so I would have to say bands are needed in today's music. When you have a live band, it shifts gears when they're performing versus a solo singer with a set of musicians who were hired to go on the road. It's a different vibe and setting.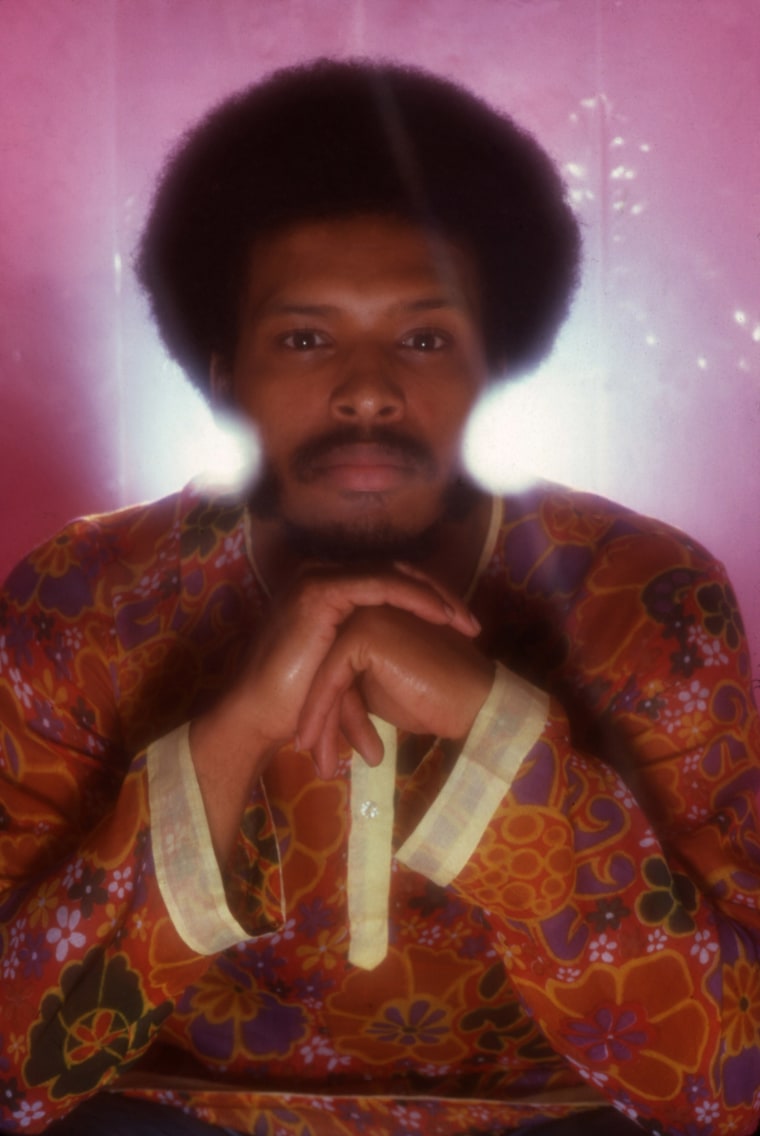 How do we keep music history alive?
We need to keep music history alive by telling the younger generation about their culture and where it all began musically. They need to know where certain musical sounds originated and why we could record freely. Children and youth don't know an Al Green or James Brown record or any other classic R&B artists. We can't blame them; we must look at the parents, elders and schools for not exposing them to old school music.
How does it feel when people label your music as "classics," over three decades later?
It's a rewarding experience and I felt like I record music that would last for a lifetime. I wrote songs that people can embrace years later. I didn't write songs for music or fame. When I hear people say remarkable things about my records, it makes me feel good and puts me at ease.
How did you collaborate with Sean "Diddy" Combs on Biggie's classic, "Juicy?"
I had a meeting with Uptown Records president, Andre Harrell who was writing "NY Undercover" and I already knew Puffy. He told me about his new artist, Biggie Smalls. We worked out a deal where he can sample the "Juicy Fruit," record. When the "Juicy," record was released, it introduced a whole new generation.
What was it like working with the Queen of Hip-Hop Soul, Mary J. Blige?
I met Mary J. Blige on three occasions: 1) "New York Undercover"; she was doing a remake of "Natural Woman." 2) 1996 Atlanta Olympic Games 3) "The Tour" album. I've worked with so many people in the industry and my top three are Mary J. Blige, K-Ci & Jo-Jo and D'Angelo. I love Mary; she is truly a gift. I love the way she works musically because she found her own sound.
What are your upcoming projects in 2018?
I will tour with Mtume and currently working with Tawatha Agee in the studio to record her album. We'll be working with younger producers, singers and songwriters to merge music with the past and present. It's great that Tawatha and I can work together again because she was the "voice of the band." We also wrapped up an episode of "Unsung," so that should be released in the spring. I turned the network [TV One] down for eight years, but I finally decided to be featured on the show.