Former NAACP chapter leader Rachel Dolezal received a barrage of criticism earlier this year after being accused of lying about her race — but she's become a "bit of a hero" to pop star Rihanna.
The singer told Vanity Fair in its November cover story that Dolezal should be praised — not panned —for bringing the discussion of racial identity to the forefront.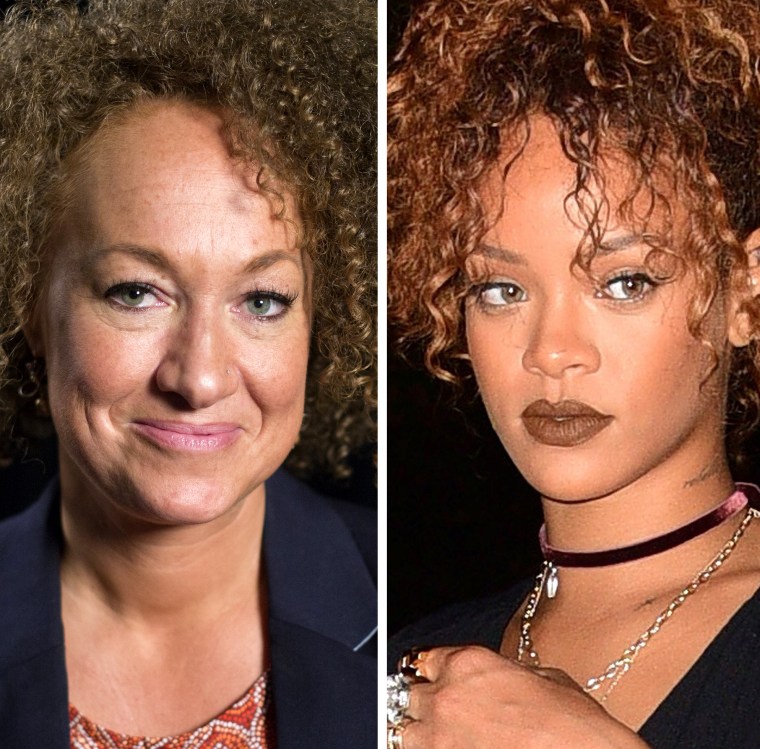 Dolezal's biolgical parents in June came forward publicly to say their estranged daughter is white, and had has been misrepresenting herself for years as a black woman.
"I think she was a bit of a hero, because she kind of flipped on society a little bit," Rihanna told the magazine. "Is it such a horrible thing that she pretended to be black? Black is a great thing, and I think she legit changed people's perspective a bit and woke people up."
Dolezal, 37, has denied deceiving anyone and insisted her appearance is "not a costume." As the controversy reached its peak, she told NBC News that "I am definitely not white."
"I do take exception to that because it's a little more complex than me identifying as black or answering a question of, are you black or white?" she told TODAY's Matt Lauer.
Related: Rachel Dolezal Scandal Exposes Fractured Family
Dolezal saw a fallout from her professional career as a result of the exposure. The mother of two sons resigned from her position as president of the NAACP's Spokane, Washington, chapter and a part-time teaching position at Eastern Washington University in the Africana-studies program was not renewed.