The great-granddaughter of the late Recy Taylor was home Sunday evening, being warmed by her beloved recently deceased relative's Snuggie and browsing Instagram when a friend messaged her that Oprah Winfrey was telling Taylor's story at the Golden Globe awards.
"I was looking at Oprah's Instagram. I was looking at her teasing Gayle about her ashy elbows!" Aisha Walker, 39, told NBCBLK in a phone interview . She turned on her television just in time to catch the end of Winfrey's speech.
That's when the tears started flowing.
"And I just hope — I just hope that Recy Taylor died knowing that her truth, like the truth of so many other women who were tormented in those years, and even now tormented, goes marching on," Winfrey said during an impassioned speech after accepting the Cecile B. DeMille Award.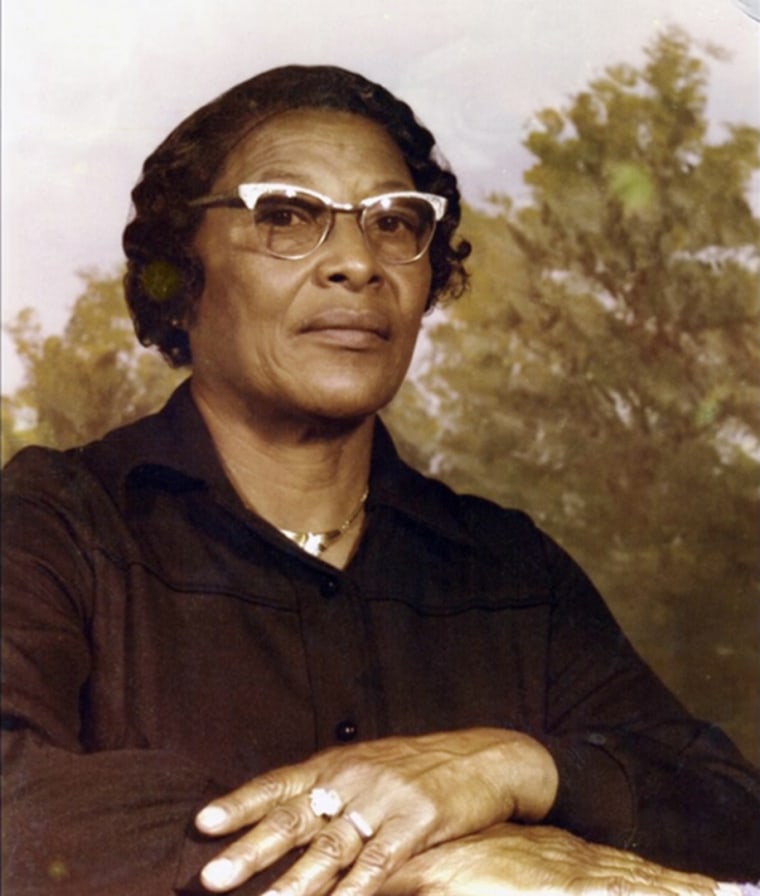 Taylor was an African-American woman who was raped by six white men while walking home from church in Abbeville, Alabama, in the summer of 1944, when she was just 24 years old.
Despite warnings from her attackers, Taylor reported the horrific incident to the authorities — a life-threatening move for a black woman during the Jim Crow Era.
Her story gained national attention, and her case was handled by a young NAACP investigator named Rosa Parks — nearly 11 years prior to Parks' historic refusal to give up her seat on a Montgomery city bus.
The rapists were never prosecuted for the crime, and Taylor passed away last month at age 97.
Winfrey praised Taylor's courage for speaking out despite the dangers. "She lived, as we all have lived, too many years in a culture broken by brutally powerful men," Winfrey said.
Walker said she was overwhelmed by the moment. "It was very emotional. I couldn't stop crying," she said.
Walker said she was the closest person to Taylor, who raised her nearly from birth. Taylor was a faithful churchgoer, who Walker said never spoke about her rape. It wasn't until after Danielle McGuire, author of "At the Dark End of the Street," reached out to the family that Walker found out about the rape.
She wishes more could have been done about the injustice Taylor endured. "I don't feel like the apology from Montgomery County and the State of Alabama was enough," she said.
In 2011, nearly 67 years after the rape, Abbeville mayor at the time, Ryan Blalock, apologized to Taylor. Alabama state legislature also issued an apology "for its failure to prosecute her attackers."
Now, her story has made national headlines again, with current Abbeville Mayor Billy Helms issuing a proclamation in memory of Taylor for her "outstanding leadership and deep compassion and motivation."
Alabama Democratic congresswoman, Rep. Terri Sewell submitted recognition of Taylor for the Congressional Record, calling on lawmakers to "remember and honor an icon and American treasure." Her staff presented a framed copy of the recognition to the family at Taylor's funeral.
And in addition to wearing all black to President Trump's State of the Union address later this month, members of the Congressional Black Caucus will wear red 'Recy' pins to pay tribute to Taylor.
Rep. Bonnie Watson Coleman, D-N.J., who organized the tribute, told NBCBLK in an email Wednesday evening "we cannot forget the many marginalized women who have spoken up, spoken out and have long been ignored."
"In this effort, we must also acknowledge the inequities in acknowledging our suffering and the failure of judicial system in administering justice," Watson Coleman said.
Granddaughter Mary Joyce Owens, 59, said Taylor wouldn't want all the attention.
"She was a virtuous woman, she wouldn't want all this hoopla about her," Owens chuckled. "Everybody likes compliments, but at the same time she would be overwhelmed with all this."
Following the death of her mother, Joyce Lee Taylor in a car accident in 1967 when she was 8 years old, Owens said she was raised by Recy Taylor. She also said Taylor never spoke of the incident and that she wasn't told about it until the after McGuire's book was released. Owens said she was hurt when she found out, but that Taylor was never bitter.
"It was ordained by God that I was placed in her life and I thank him for it because he placed me with a precious jewel," she said. "And those things that happened to her shouldn't have happened, but she didn't let that define her. They didn't make her bitter, they made her better."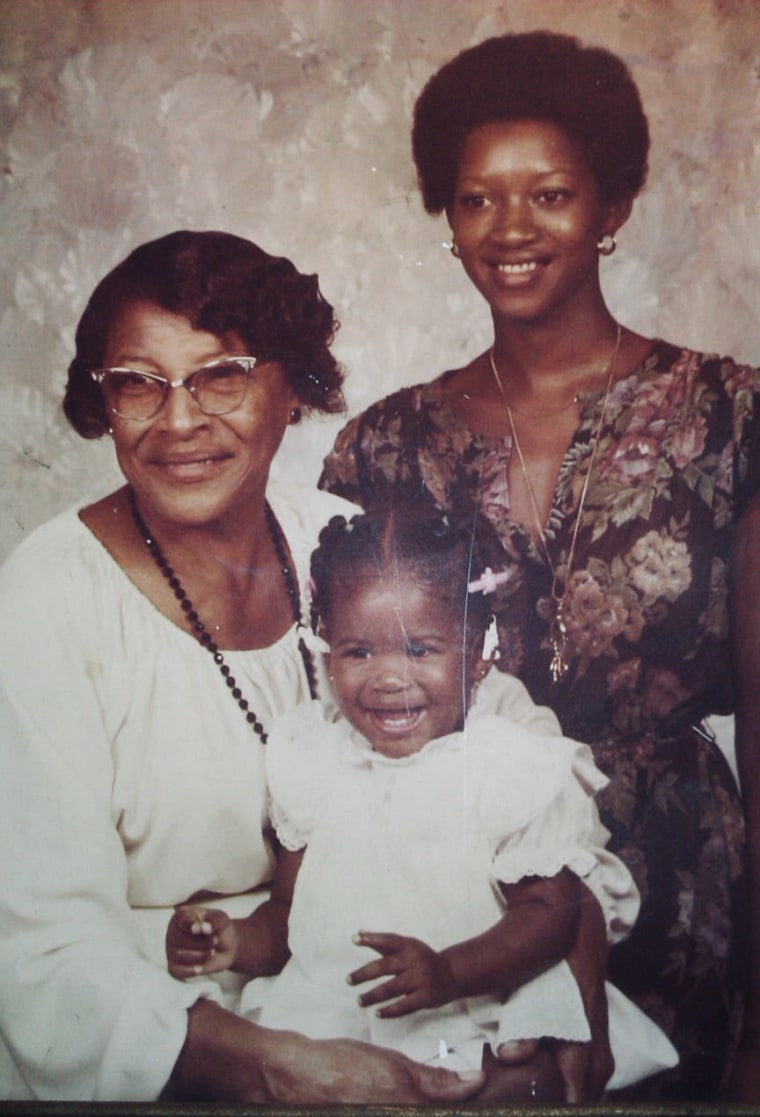 Noting some irony in Winfrey's recognition, Owens recalled a moment during her and Taylor's visit to Washington, D.C. for a forum at the National Press Club about Parks in 2011, when someone asked Taylor if she would ever go on the "Oprah Winfrey" show. Unsure if she would ever go at first, Owens said her grandmother told her later told her, "I don't think so. If Oprah wants me, she is going to have to come see me," she chuckled.
"I salute Oprah because she literally didn't come see my grandmother, but she mentioned her name on national TV. It was just awesome within itself."
NBCBLK has reached out to Winfrey's team on whether she would be open to meeting with Taylor's family, but has not received a response.
Walker said she emailed Winfrey but has not gotten a response. She said her words mended her broken heart and wants to thank the mogul for recognizing the Recy Taylor story.
"They should know and she should have justice and she should be honored," she said.
Owens and Walker want Taylor to be remembered as a loving, God-fearing and forgiving person. Owens said one of the greatest lessons the matriarch of their family taught her, is to love and be faithful.