It's a new year for Kashmere High School, in more ways than one. The fall semester is just under way, enrollment is up by more than 140 students, and Principal Reginald Bush sees an exciting new energy in students returning from the summer break.
"We think the pride is walking back through the door," Bush said. "There's more pride that's coming in with those students."
Only a year ago, Bush was starting his first year at the historically black school in Houston, Texas. Kashmere had been struggling academically, failing state accountability standards, and stuck on the 'Improvement Required' list for 11 years, longer than any other school in Texas.
Bush accepted the challenge of turning the school around at a critical time for the school. Academic performance had to improve that year, or the school could be closed.
"We shot beyond the stars," Bush said. "We shot beyond what people were asking us to do because we thought those goals were too low."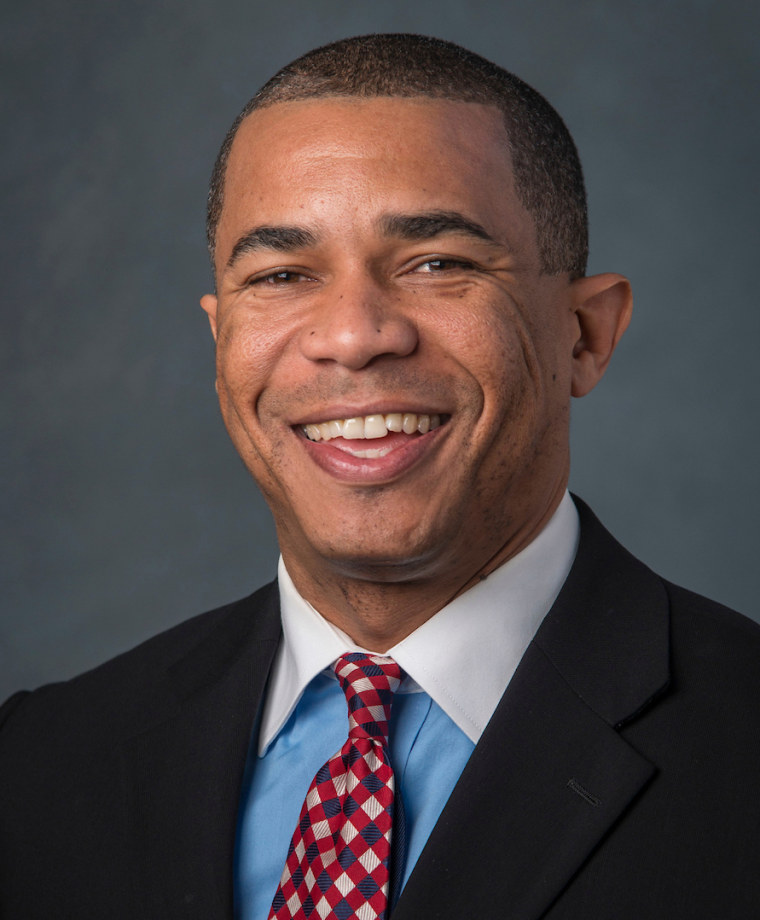 The year ended in success with a 26-point jump that lifted the school from an F to a C in the state accountability ratings. It was a big win for Bush, Kashmere, and the community.
"That is a wonderful example of what happens when a great leader is able to build culture," said Jasmine Jenkins, executive director of Houstonians for Great Public Schools. The nonprofit organization advocates for better accountability in school board governance.
Jenkins said new principals like Bush have a fast learning curve, especially coming into a struggling school like Kashmere. Learning the school's unique needs, building relationships with teachers and parents, and battling the negative publicity are some of the challenges Bush faced.
"He is obviously incredibly driven by what's best for students," Jenkins said. "I think that says a lot about him and his work."
From the start, Bush emphasized that they were all on one team and working together toward one vision: to help the kids reach their goals. And he wanted everyone involved in that work.
"We have a saying here," Bush said, 'if you're not in the work, you're in the way.' So, you must get involved in the work on a daily basis, regardless of who you are. And that goes for the principal."
Bush calls his biggest strategy 'the human element,' getting to know the students, building relationships with them, finding out what they need, and putting fun into the school day.
And he recognized he had good teachers, but that they needed encouragement and support.
"We made sure we let teachers know, and we demonstrated on a daily basis, that we did not come here to hurt. We came to help," Bush said.
He established a "No Teacher Left Behind" policy, with the understanding that if teachers don't have what they need to teach, then students are automatically left behind. The school brought in additional tutors, development specialists, and reading interventionists into the classrooms to assist the teachers and help improve literacy. The teachers also received training and professional development.
Bush points out that, with new direction and goals, the same group of teachers from the previous year guided students to the achievements of this year.
"We stayed with the teachers. The teachers stayed with the students. And the students stayed the course and they performed," he said. "I'm proud of them. They did it."
Jenkins would like to see mentorship programs for school principals to develop more leaders like Bush. She also supports creating opportunities for people in the classroom to build skills that will prepare them to be higher level administrators.
"We can't just keep relying on the same people and move them from one place to another, or move them to another position in the district."
Thousands of students are stuck in under-performing schools, year after year. Jenkins said school boards should be held accountable for the lack of a systematic approach that would ensure academic improvement takes place at all struggling schools.
"We want to make sure we have the right systems in place across the district so that we're intentional about getting great leaders into schools where they're needed the most," Jenkins said.
The big challenge for school districts is figuring out how to replicate success like Kashmere's at other failing schools across the district. According to Jenkins, it will take vision, money, good governance, and collaboration among leaders to ensure all students receive an excellent education.
"I think we all have a vested interest in making sure that we're serving everyone," Jenkins said. "Right now, I just don't think that our city, or even our country, can continue leaving some kids behind."
This story appears as part of coverage for "NBC News Learn Presents: Education Now Houston," a two-hour live community event supported by the Chan Zuckerberg Initiative. For more information, go to nbcnews.com/learnhouston.