In an age where sports fans want their heroes to be more than just athletes, nobody has a legacy like Muhammad Ali.
Any press conference or statement he released was must watch, must listen. His gift for gab left reporters salivating and admirers invigorated with the same energy with which he spoke.
The sportsman's dialogue - he once declared "I'm so bad I make medicine sick!" - left a lasting impression on American pop culture, politics, sports, and race relations. Here are six gems to remember him by.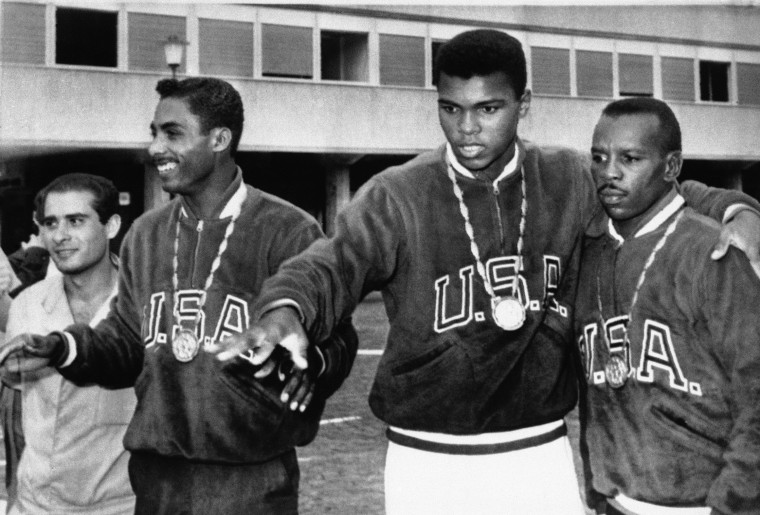 Ali spoke with introspection after losing to Ken Norton in 1973, despite 5-1 odds in his favor:
1. "I never thought of losing, but now that it's happened, the only thing is to do it right. That's my obligation to all the people who believe in me. We all have to take defeats in life."
While Ali boasted on his accomplishments in the ring he felt the burden of carrying the hopes and dreams of Black America on his shoulders. In the 1996 documentary "When We Were Kings," Ali mentions embraces this responsibility:
2. "I'm gonna fight for the prestige, not for me, but to uplift my little brothers who are sleeping on concrete floors today in America. Black people who are living on welfare, black people who can't eat, black people who don't know no knowledge of themselves, black people who don't have no future."
His quotes cover education:
3. "Stay in College, get the knowledge, stay there until you are through. If they can make penicillin out of moldy bread, they can sure make something of you!"
RELATED:'Blood Brothers': The Fatal Friendship Between Muhammad Ali and Malcolm X
The gamble that is human life:
4. "Life is a gamble. You can get hurt, but people die in plane crashes, lose their arms and legs in car accidents; people die every day. Same with fighters: some die, some get hurt, some go on. You just don't let yourself believe it will happen to you."
The ability to dream and the consequences for the dreamless:
5. "The man who has no imagination has no wings."
And believing in oneself:
6. "It's the repetition of affirmations that leads to belief. And once that belief becomes a deep conviction, things begin to happen."
Muhammad Ali may have left this world, but his legacy, and poignant words of wisdom will live on forever.