The laid off TV-reporter who sent social media into a frenzy when he exposed Melania Trump's speech at the Republican National Convention to be a plagiarized version of Michelle Obama's remarks at the 2008 DNC is now rejoicing in glory after landing a job with the Hollywood Reporter.
Since Jarrett Hill's groundbreaking revelation, the fearless journalist and Clark Atlanta graduate has garnered national acclaim from top media personalities and executives crediting him for reinforcing elements of journalistic integrity that have kept all of his fellow colleagues on their P's and Q's.
Jarrett talked with NBCBLK about his new gig, returning to his podcast and the exact moments in which he sensed that Melania's speech was a carbon copy. The California native says it all started with him live streaming the RNC on MSNBC.COM at his local Starbucks—while, of course, indulging in a venti iced coffee.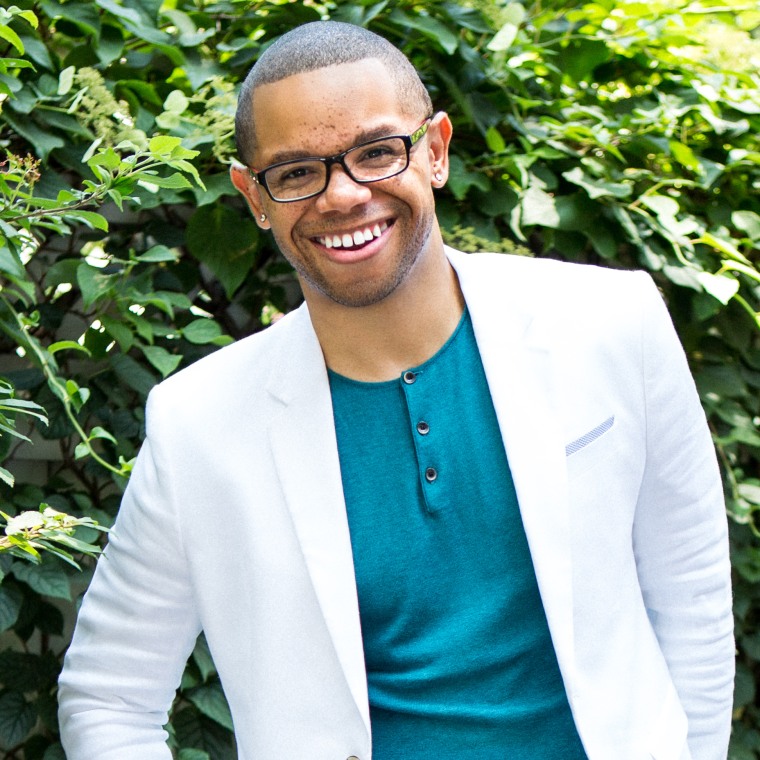 NBCBLK: Congrats on your new correspondent role at the Hollywood Reporter. What exactly will you be covering?
Jarrett Hill: Thank you so much, I'll be doing digital videos. Everything is centered around the election right now. We're doing a show called "Countdown to Election Night with Jarrett Hill" and we'll be following the presidential debates and a couple of other events leading to election day…discussing the candidates and what we're expecting from them, reviewing their performance. The debates are supposed to be hugely rated this year so we want to get into the conversation about what Americans people are looking forward to see hearing from these candidates. I'm really excited about partnering with Hollywood Reporter for that.
The Hollywood Reporter did a lovely feature on you when the Melania story surfaced. I'm pretty sure you feel that things have come full circle for you in the past couple of months.
Absolutely. Everything has definitely turned out for the better. Part of our conversation was that I was laid off and unemployed. They reached out to me and said we would like to talk about working together. That was a very cool development and I'm just overwhelmed with gratitude that the folks at the Hollywood Reporter who sought interest in bringing me in.
How were you able to detect parts of Michelle's speech in Melania's speech?
I hadn't heard Michelle Obama's speech since she gave it in 2008. I just knew that part of it, but it wasn't like I was walking around reciting it. I just remembered hearing her say, "The height of your achievement is the reach of your dreams and willingness to work hard for them." It was a quote that resonated with me so I took note of it - it was really well written and such a beautiful thought.
When I heard Melania say those exact words, I reflectively finished the statement along with her out loud and then realized, 'Holy crap, that's Michelle Obama's speech' and started googling to verify.
RELATED: Melania Trump Gets Skewered on Social Media After Republican Convention Speech
I was live tweeting so I typed a series of tweets to the extent of, 'I'm pretty sure Melania took this from Michelle's 2008 DNC speech.' There was an NPR transcript from the speech that I found on Google. I saw the exact lines and highlighted them.
But then, an hour later when I came across on You Tube. I was able to cross verify again and I clicked on the time code because I was trying to share the video… and ended up clicking a little bit ahead of the moment and I heard a few more words and was like "Oh crap, that's from Michelle's speech too."
I kept clicking a few seconds further and a few seconds further and discovered that it was more than that one quote that I knew that Melania took, it was a whole paragraph. It was legit plagiarism as opposed to someone else just having the same idea.
How rapid was the response on Twitter once you posted the plagiarized quotes? It must've brought plenty of social media traction for you.
The night that this all happened I had about 1,700 followers on Twitter, now I have about 20,000.
I was tweeting the hashtag and it started getting retweeted really, really quickly. But also, in fairness, I also tweeted various media personalities who were live covering the event because the world needed to know about this. I tweeted everyone from Rachel Maddow to Lawrence O'Donnell. In fact, many of them had publicly known emails so I tried to send them this information.
I emailed at least ten correspondents and producers and most of the emails bounced back with an error message, so I don't exactly know what sent it viral in terms of anyone in particular who tweeted or if people saw it with the hashtag…but it started moving really, really fast.
I even started to second guess myself, like 'what if I screwed up.'
Once I hit six-hundred retweets, I packed up my things from Starbucks and once I got home it reached one-thousand. I saw Lawrence O' Donnell on MSNBC responding to someone else who tweeted him saying, "Hey are you going to talk about this Michelle/Melania speech fiasco and he said, "Yes!" It was on CNN already and after that it caught on like a wildfire.
Besides your job offer from the Hollywood Reporter, have you been surprised about anyone in particular that has acknowledged you or has reached out?
I'm a pretty big of fan of MSNBC and I remember Joy-Ann Reid saying, "we have however x-number of journalists in the room and some guy in Starbucks noticed this," and after that she shouted me out on Twitter.
It's been talked about in so many different places that I can't even follow it anymore. But to be honest with you, the thing that has caught me off guard the most is hearing my name on the podcasts that I listen to regularly. That may be an unusual answer, but hearing my name on "The Read," "Keepin' it 1600," was really bizarre.
I was at a party at the DNC in Philadelphia and I met Debra Lee, President of BET and in my head I kept on debating in my head if I was going to continue introducing myself as the guy who revealed Melania's plagiarism. But as soon I had said that, she embraced me. "We've been talking about you all week" she said.
Then, she walked me around the room and started introducing me to everyone.
Attorney general Eric Holder walked by and she pulled him in and told him who I was. I was so star struck about being in the same room with him already… I mean he works with Obama for crying out loud. When Debra Lee and Eric Holder say that they're talking about you, that means you did well.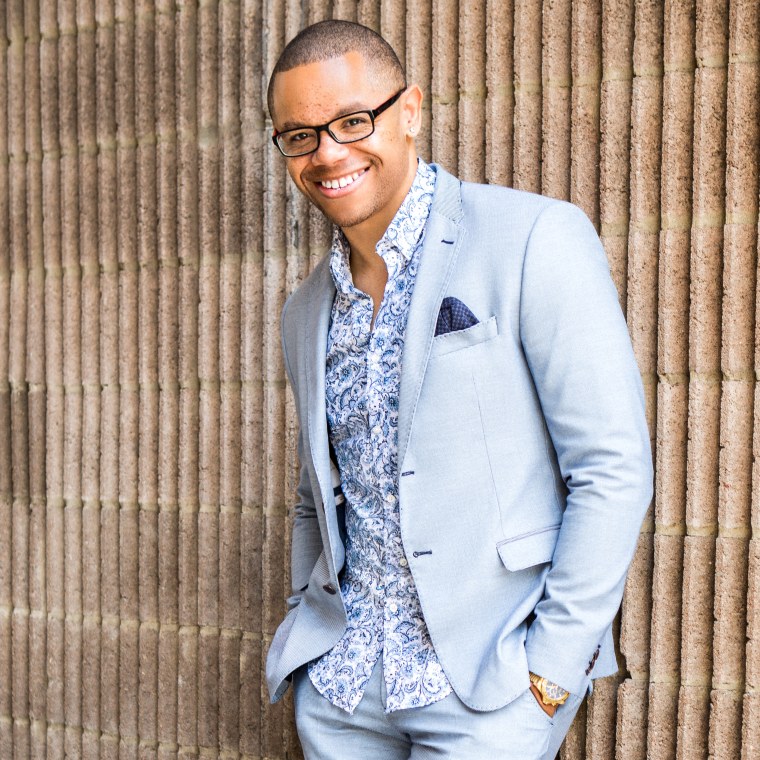 So I guess it's safe to say that you're #withher?
It's safe to say that I'm not a Trump supporter, absolutely. He's someone who I wholeheartedly disagree with. With journalism and reporting, we use forums like Twitter to correspond with what's going on with politics and I think there are definitely spaces where we have to report stories without incorporating our bias.
I don't think journalists are tasked with the role of being blind to their own feelings because we offer our own perspective to a story. So when it comes to Donald Trump… I can write or report on all of the things he's doing, what he's saying but I'm just not a person who stands behind what he says.
RELATED: DNC Calls Congressman Steve King's Remarks Racist, Demands Apology
I don't think he has good ideas for our country. I'm also worried about the way he would affect media. As a journalist, the way that he has talked about journalists, the way he has treated journalists, the way that he has treated us in front of cameras...it makes me concerned about the way media could operate differently with him in charge.
And that's only one issue that I have with him along with a laundry list of things that he has said and done that are extremely problematic. I'm concerned about the direction of our country if we end up under the leadership of Donald Trump. It might be good for news because he'll always be saying something stupid so it keeps us busy, but I have no interest in him representing me in the world as President of the United States.
Did you enjoy the 2016 NABJ National Convention in Washington, D.C. Did a lot of people recognize you?
My experience at NABJ was extremely remarkable. The administrator who brought me out told me that I would get stopped in the halls and people are going to know who I am. I didn't pay him any mind when he said that, but boy was I wrong.
I received so much love from people and everyone were so kind to me. It was a great networking experience to meet so many other Black and Hispanic journalists around the country and abroad.
I also hear you're returning to radio with your podcast.
My podcast Back2Reality is back up and running. We're really excited to have John King on to discuss this Colin Kaepernich situation. There's this whole National Anthem debate going on… what does it mean to be a Patriot in America and what does it mean to be protest in blackness and how the rest of the nation is reacting to it.
I've been anxious and eager to get back on the air with the show…we'll be live every Thursday and people can tune in and chime in on the conversation.
To keep up with Jarrett, follow him on Twitter and visit his website JarrettHill.com