A Colorado barbecue joint that drew national attention for its plans to host a "White Appreciation Day" was evacuated Friday after a bomb threat.
Rubbin' Buttz BBQ and Country Cafe in Milliken, Colorado, created buzz — and attracted criticism — after it announced it wanted to hold a day honoring white people.
"Basically on that day, all white people would get 10 percent off," Edgar Antillon, owner of Rubbin' Buttz, told NBC affiliate KUSA in Denver.
The idea for "White Appreciation Day" was originally a joke, but Antillon decided to turn it into a real deal, hanging up a sign at Rubbin' Buttz that reads "White Appreciation Day! June 11th. Because all Americans should be celebrated."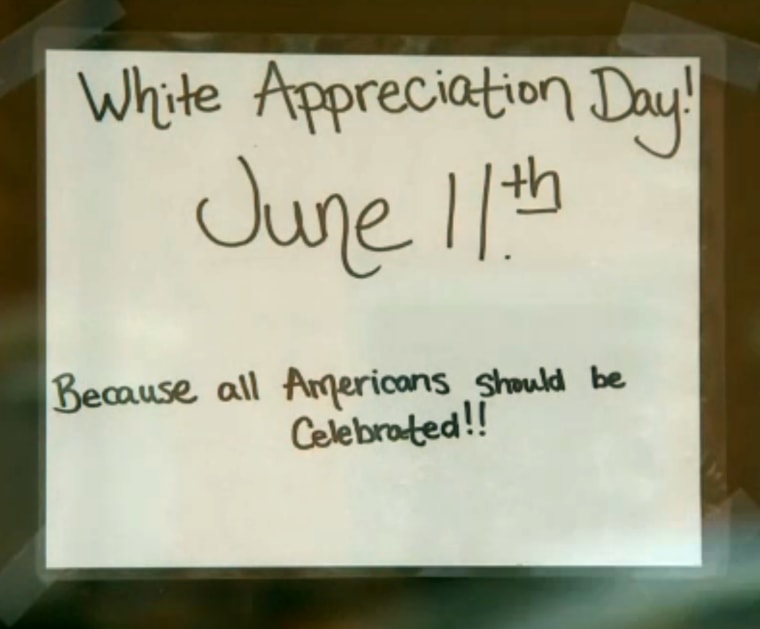 The restaurant barely missed a beat on Friday after the threat, posting photos of prime rib on its Facebook page during the evacuation.
"Waiting for the all clear. Pulling out the prime rib that people missed out on due to the bomb threat. (Investigation still going on)," the post said.
Antillon, a first-generation American born to Mexican parents, insists that the "White Appreciation" discount is meant to bring people together, not discriminate.
"We have a whole month for Black History Month. We have a whole month for Hispanic Heritage Month. So we figured the least we could do is offer one day to appreciate white Americans," he told KUSA.
"We're all American. Plain and simple. Whether you come from a different country or you were born here, we're all American," he said.
IN-DEPTH
SOCIAL
— Elizabeth Chuck