For the Rev. Larry Simmons, the notion that "we can do better" has guided his life of public service.
While some may think it sounds pessimistic, Simmons sees the notion as just the opposite: an indication of hope. The drive to improve is "rooted in optimism," Simmons says. "And if there's one thing that distinguishes America, it's our unbridled optimism."
"We are a well-known place" Simmons, 72, said of his longtime hometown, Detroit, Michigan, where he serves as the Executive Director of the Brightmoor Alliance, a coalition of community organizations.
Named after the Brightmoor neighborhood, located in northwest Detroit, Simmons works with, and on behalf of Brightmoor residents, aiming to create an engaged and empowered community. In addition, Simmons is active in the community not only as a religious leader and education advocate but also as a father, who raised eight sons with his wife, Betty.
"Growing up was an incredible joy," Simmons said of his childhood in Detroit. While he didn't realize it at the time, Simmons grew up in what he calls a "protected time", where kids were safe to ride bikes around town.
Although, his childhood wasn't without hardship: Simmons recalls being stopped by police as a 10 or 11-year-old child in a "white area." The officers told him, 'You've got your own park.' Not thinking much of the incident at the time, Simmons told his parents who were furious. However, with time, this discrimination stuck with Simmons: "It shifted me… it felt personal."
Simmons grew into a teenager during a period of activism surrounding issues of war, civil rights, the women's liberation movement and more. Simmons recalls it as a time of idealism where people, including his parents, fought to make the world a better place. Contrast that with the present where he observes "…there is such pessimism in the world today, not just in black community but in all communities."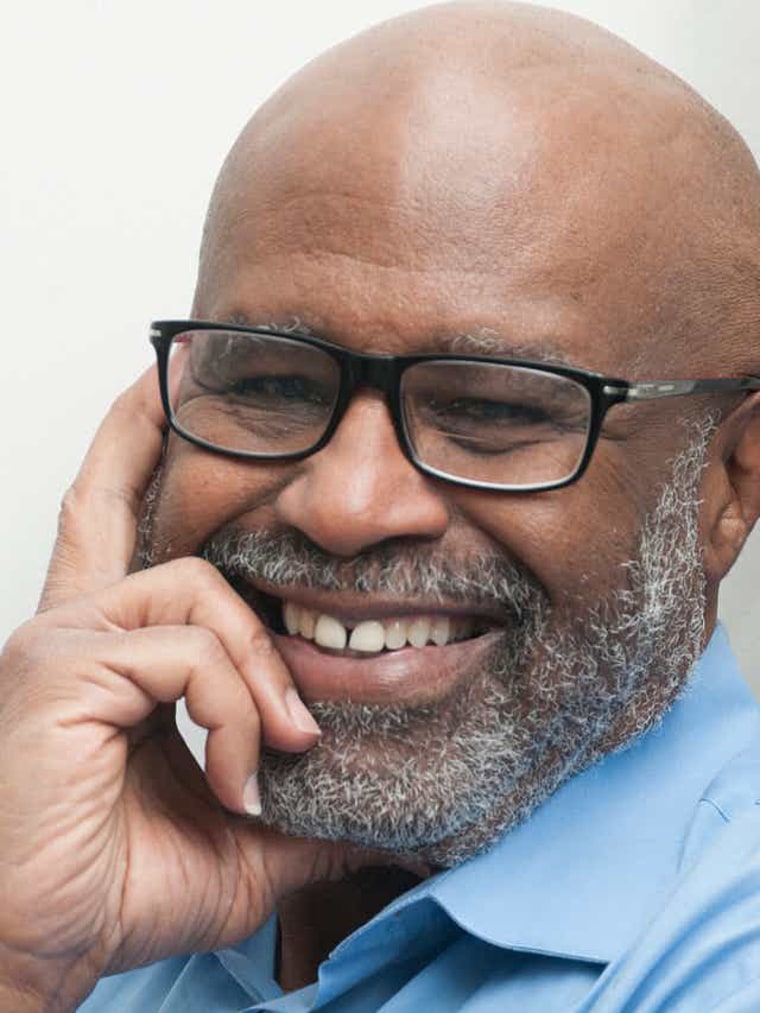 Despite this, Simmons has always been inspired to combat the "malaise that has infected us."
Simmons recalled how his upbringing moved him: "I am sure that my father's activism in the civil rights and labor movement and my mother's resentment and refusal to accept white supremacy as a girl raised in West Virginia and Virginia contributed to my disposition that I did not have to 'take low' to someone simply because of their skin color or step back because of the color of mine."
A political director for Detroit's first black mayor, Coleman A. Young, Simmons has spent decades on the frontlines in Detroit, whether working with youth, coaching basketball, or through public ministry.
Simmons was "called into pastorship" in 1997, becoming a reverend with Baber Memorial A.M.E. Church.
"As I came to understand that Jesus was not a tool of oppression but in fact a liberator, my faith deepened and then I had a vision call experience," he said. "That led me to resign my job with Mayor Young and to go into ministry. I originally never thought I would [become a] pastor but our plans make God smile."
Simmons has dedicated his time in Detroit to serving others, especially taking on issues affecting young people such as chronic absence at school.
After seeing the effects of poverty, trauma and a lack of public transportation on his community, he became involved with Present in Detroit (now known as 482 Forward) to help spotlight the issue of chronic student absence, defined as when students miss at least 10 percent of school during the year. His efforts led to the formation of the Every School Day Counts initiative, which has effectively pushed the Detroit Public Schools Community District to action on the issue.
Today, Simmons catches glimpses of hope permeating impoverished areas of Detroit, a trend that leads him to simultaneously describe his hometown as the "comeback city" and "the nothing's-changed city." 
While noting a spectacular transformation in certain parts of Detroit, Simmons laments what he calls an unevenness throughout the city.
"You have young people with hope and optimism moving in and enjoying the proximity and identity of the city, and then you have residue of poverty — crime, abuse and trauma. How do we share wealth in a way that no one thinks they have to sell their body for drugs or food?" he asked.
 While Simmons believes the transformation is spreading, he views education as essential in addressing this unevenness. While working at the Urban League (now known as United Way), Simmons, himself a graduate of Wayne State University and Washtenaw Community College, remembers reading an article about a relatively unknown virus that targeted the immune system, which later became known as HIV/AIDS.
"Today, we have cut the death rate by 51 percent. What was once a diagnosis of death has now become a manageable disease because we made up our mind this was a problem to solve," he said. "We will do the same thing with income distribution and education."
Asked for advice for future leaders, Simmons said: "We are living in a movie, not a photograph. This is not a still shot."
"Don't aim for the now, aim for the next," he said. "Be patient and persistent."
This story appears as part of coverage for "NBC News Learn Presents: Education Now Detroit," a two-hour live community event supported by the Chan Zuckerberg Initiative. For more information, go to nbcnews.com/learndetroit.