With less than 90 says left to election day, the Republican National Committee has hired three experienced African American Republican operatives with years of experience to assist with African American vote strategy and outreach.
The three new RNC hires are well known veteran Elroy Sailor, Ashley Bell, who was an elected official in Georgia and Alabama professor Shannon Reeves. The three start this week.
Sailor, who was a former Senior Advisor to Sen. Rand Paul, will be a Senior Advisor to Chairman Priebus, Bell's title will be Senior Strategist and National Director of African American Engagement.
"We will build out the resources that will be required whether it's human resources, whether it's financial resources based on how the plans and objectives unfold," Sailor told NBCBLK.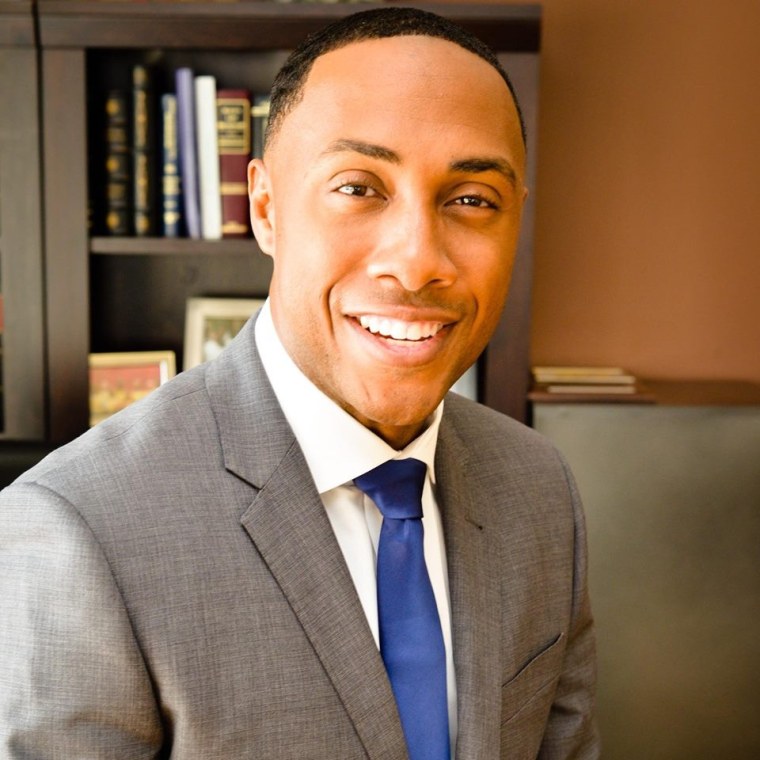 "This is a state by state battle so resources will be deployed by state. We have 11 battleground states and each of those states are hiring coalition directors. That coalition director's job will be to make sure that they are reaching out and growing the party and trying to get as many votes as they can up and down the ticket," Bell told NBCBLK. "My job is to make sure those coalition directors have a focus on engaging the Black community and that our candidates have the right message to deliver to the Black community," he added.
RELATED: Trump: Black Thought Leaders React to RNC Speech
Bell was one of two African American delegates in the Georgia delegation. Bell was elected as a Democrat in Georgia, holding the position of County Commissioner, he later switched to the Republican party in late 2010. Bell supported Sen. Paul for President and later then later in the race switched his support to Sen. Marco Rubio (R-Fla.). He was also President of the College Democrats of America.
Senior Advisor Reeves, who previously worked in the RNC's political shop, will have the task of making sure that demographic data is utilized.
"I think it's historic, we're known in the community. The people that Chairman Priebus are looking for are more than just placeholders, they're' looking for something that will last past an election cycle," Sailor told NBCBLK.
RELATED: Black Republicans Hail Omarosa's New Gig With Donald Trump
The hires arrive at a time when Republicans are struggling badly with African American voters. Every recent major poll has shown that GOP presidential nominee Donald Trump has less than 2 percent support from Black voters. One poll conducted early last month by NBC News and the Wall Street Journal showed Trump's support in Ohio and Pennsylvania at zero percent.
Trump's African American outreach has been plagued by cancelled events and a lack of a formal strategy. Though Trump hired Omarosa Manigault for African American outreach in July, the strategy appears to be less comprehensive than would be required for a national campaign. There has also been a disconnect between the Trump campaign and the RNC regarding strategic outreach efforts.
That Trump declined to speak at the NAACP convention in Cincinnati in July and declined to address the National Urban League and National Association of Black Journalists conventions last week did not assist African American outreach efforts. Democratic Presidential nominee Hillary Clinton spoke at the NAACP and the NABJ convention, while her running mate Sen. Tim Kaine (D-Va.) addressed the National Urban League in Baltimore on August 4.
RELATED: Black Delegates and Politicos Remain Undaunted Despite Trump Controversies
Still the three are hopeful the GOP nominee can make gains in the African American community. "I'm excited Trump is hiring coalitions of people in all the battleground states. That gives us direct access to coordinate and be a resource. Whether that's Shannon helping on data or finding Black conservatives or moderates who may be inclined to listen to our message. Our goal is the big picture and that is to help out the entire ticket," Bell added.
The RNC's decision to hire Sailor, Bell and Reeves could not come at a more vital time for Republicans as their presidential nominee has made almost no inroads with African Americans.