From beloved classics like "The Notebook" and "Pride and Prejudice" — some romance novels have hit the big screen with a passion, satisfying book and film lovers alike.
Best-selling author, Beverly Jenkins is next in line, hoping her story "Deadly Sexy" can make some waves in the romantic film genre.
Author of over 35 books and novellas, "Ms. Bev," as readers affectionately call her, has teamed up with Iris Bolling, CEO of Siri Austin Entertainment, to raise funds to produce her film. Bolling is also an award-winning author who turned her book series "The Heart" into a television production.
Jenkins adds to her collection of historical and contemporary multicultural romance novels with "Deadly Sexy," a story based on a rich, smart and beautiful sports agent, Jessi Teresa — known as JT.
JT, never one to be considered a damsel in distress, finds herself in need of help when her Lexus breaks down on the California freeway. Reese Anthony, a trucker and former cop, comes to her aid.
While Alice Walker's "The Color Purple," Zora Neale Hurston's "Their Eyes Were Watching God," Toni Morrison's "Beloved" and more recently, Steve Harvey's "Think Like A Man," are books that have transitioned to successful feature films — this is an industry rarity. Many Black romance novels are bound by the paper and hardback covers they're given and their stories are never told three dimensionally.
With a GoFundMe page, a goal of $100,000 and only 30 days to reach it, Jenkins and Bolling have called on fans for their support.
"We've been waiting on Hollywood to green-light us for forever but no one seems very interested in our love stories—you don't see us on the Hallmark channel, you don't see us on Lifetime," Jenkins said in her GoFundMe video. "So I would hope that the more authors that do collaborate and go ahead and green-light their own projects will get the cable folks and other people who do mainstream films curious about what we're doing."
On Twitter, fans of the franchise could not contain their excitement and tweeted with the hashtags #DeadlySexy and #DeadlySexyTheMovie.
"We're trying to be very very creative about how to let the readers in, they can be in walk-in scenes, they can even audition for a part if they want," added Jenkins, who is also the recipient of the 2017 Romance Writers of America Nora Roberts Lifetime Achievement Award.
"This has been a dream of mine since reading my first Beverly Jenkins novel. Contact me if you need help on your crew. I'm studying filmmaking in Detroit and would love to help," wrote one woman who donated to the "Deadly Sexy - The Movie" fund.
RELATED: Black Love: Get Over '50 Shades of Grey,' Read 'Push the Button'
Supporters can donate anywhere from $25, and receive a thank you letter from Beverly Jenkins, to $10,000, and receive VIP tickets to the film screening.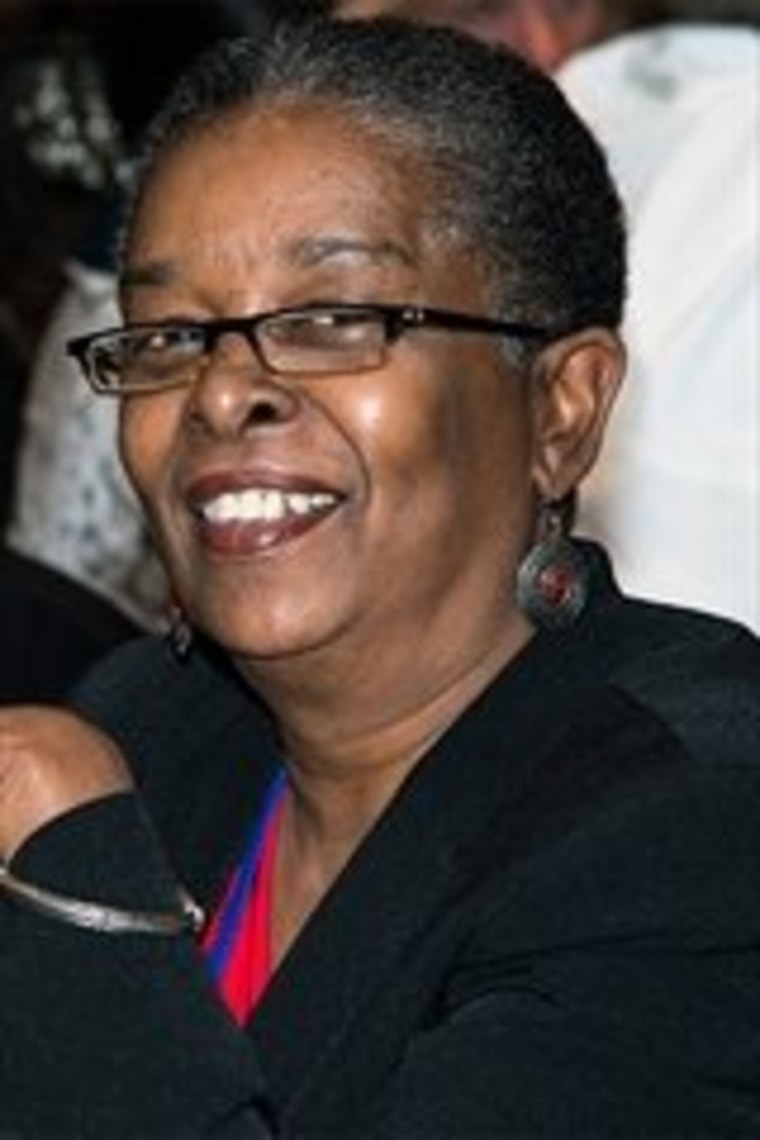 The money raised will go directly to the production of the film including cast, crew and equipment.
Siri Austin Entertainment prides itself on being a "gateway for authors to share their talents with the world through various mediums such as books and film." Their first TV series "The Heart," based on the novel written by Iris Bolling, has 2 seasons available on DVD. The production company's upcoming projects include "Deadly Sexy" and "Night of Seduction" by Iris Bolling.
Jenkins' fans are not the only ones showing their support. Her friends are supporting her as well, with personal videos posted on "Deadly Sexy - The Movie" GoFundMe page. A Grammy award-winning artist, book store owners, and author Katharine Ashe who gives her "Top 10 Reasons Why Beverly Jenkins Books Should Be Movies," have filmed video pleas.
Jenkins and Bolling believe that the production of "Deadly Sexy" "will give hope to those who dream of having their book made into a film."