"2014 birthed the opportunity to build on an experience: the artist residency. I didn't reinvent anything but gave access to the process I underwent in the Hudson Valley with 6 other artists across the genres of photography, installation graphic design/graffiti, and theater, to writers of color." — Brook Stephenson, co-founder of the Rhode Island Writers Colony.(February 21, 1974- August 29, 2015)
'Warm', 'caring', 'doer', 'visionary', 'intelligent', 'innovator', 'great supporter', 'lover of life' — all words used to describe Brook Stephenson, the co-founder of the Rhode Island Writers Colony.
Brook Stephenson created a space for writers of color to convene, write and meet with publishing professionals, and simply support each other.
He understood how important it was for writers to not only have a place to create, but to be able to exchange ideas and create a camaraderie around writing.
This idea was the brainchild of Third Floor Studios, a collaborative effort between Brook Stephenson and his brother John, which was named to "honor the memory of the space where their father, James Stephenson did his creative work." The two went on to found this historic colony- the first of its kind to serve Black writers.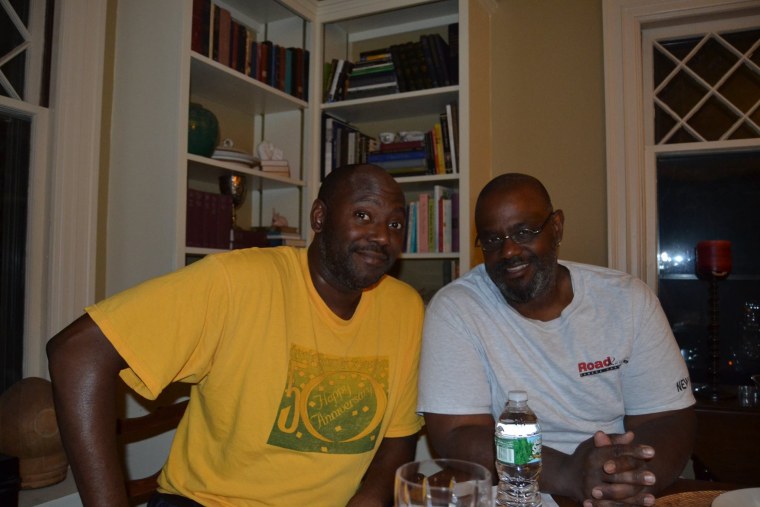 A writer himself, this Detroit native and Morehouse graduate, honed his journalism skills in Atlanta and later as the New York City manager for rollingout.com.
After dedicating 11 years at McNally Jackson books in NYC's Soho neighborhood, where Stephenson was a beloved community member, he moved to the position of Director of Literature & Development for the Clever Agency, of which he was also a founding partner. The Clever Agency, is a branding company "bent on changing the world for the better -- one fun project at a time."
Charles Vincent Burwell of Clever says that Brook was instrumental in developing the language for many of the agency's marketing campaigns and he "created multiple forums that served to highlight the works of various emerging and established independent writers."
Stephenson also contributed to Gawker, Ebony and Crisis magazines.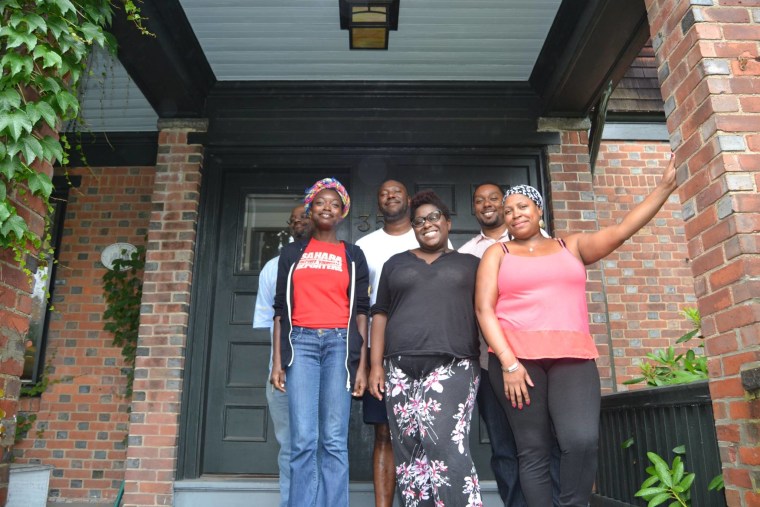 When news of his unexpected death at age 41 spread throughout the New York literary world and beyond this past August, there was one thing that was evident: Brook's vision and dream of the Rhode Island Writers Colony must continue.
"Participating in this year's Rhode Island Writers Colony was such a blessing, but the real blessing was Brook Stephenson. He put the colony together along with his brother John Stephenson and facilitated it. But more than that, he 'GOT IT'," Kerika Fields, a recent colonist told NBCBLK.
Stephenson understood that writers of color did not need another workshop but extensive time, space and artistic devotion with other writers of color in order to contribute significant work to the African-American/African Diaspora literary canon.
RELATED: 'This Ain't Your Momma's Poetry': Writers Showcase at Miami Book Fair
But why settle in Warren, Rhode Island? As RIWC co-founder and brother to Brook, John Stephenson tells it, the serenity of the New England mill town fostered the right environment for creativity. After all, that's why he was living there himself.
"Like many places on or near the water, Warren has and does attract artists, writers and creatives of all types. It is walkable and its citizens are open and laid back," said John. "The town has a great vibe."
So far the roster of colonists has included writers Jason Reynolds, Kerika Fields, Nana Brew Hammond, Crystal Boson, Irvin Weathersby and Charles Vincent Burwell.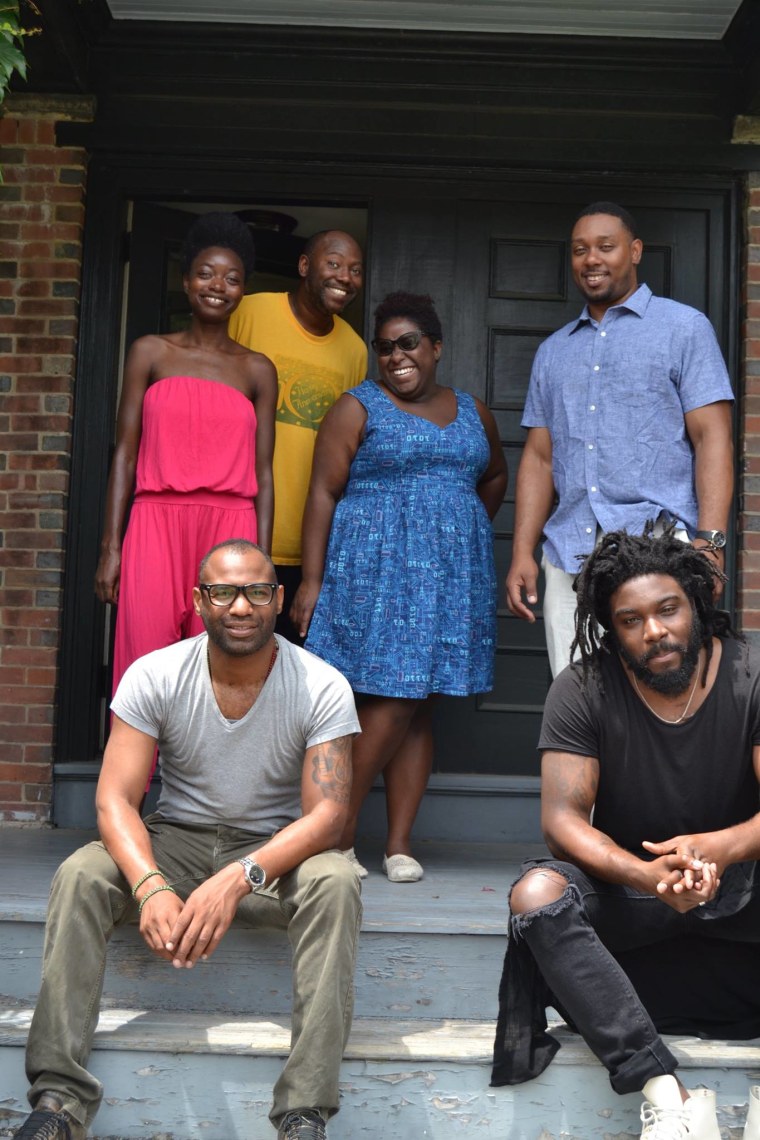 Jason Reynolds, newly appointed Artistic Director and two-time colonist recalled the intense emotional creativity that he drew upon during his last residency after coming back to the house after hours of work at a local coffee shop nearby:
"Writers were spread out in different parts of the house, but in the dining room area, there was a woman, a poet named, Crystal Boson. Crystal and I had obviously had several conversations since we'd been living together for three days at this point so we were acquainted. She was using a stylus and tablet, scribbling and scratching her poetry almost feverishly. I hadn't read any of it, though we'd spoken about it a few times.
"Finally, after some awkward conversation, I got her to let me read a few pieces. Without a doubt, it was some of the most jarring work I'd read in awhile. I mean, it brought me to tears and afterwards, all I could do was tell every other person in the house what I'd just experienced. It was like I had stumbled upon a precious treasure, hidden in plain sight, in the dining room of a house in Rhode Island."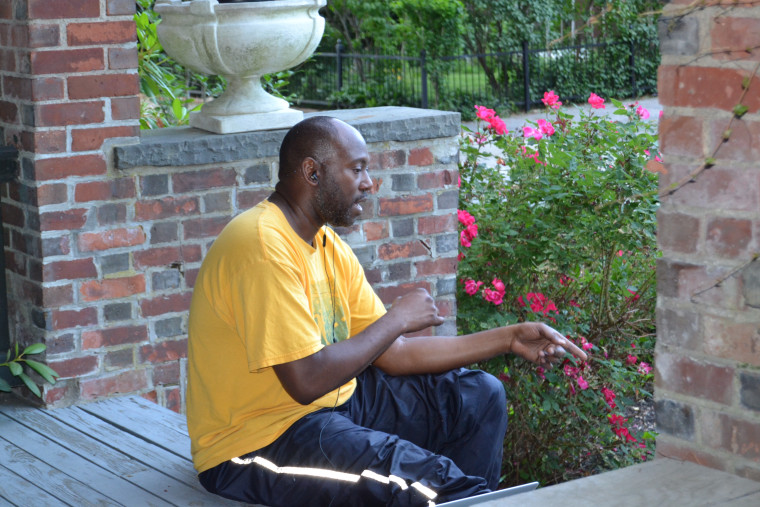 Demetria Irwin, a New York City based freelance writer and Stephenson's partner at the time of his passing, says she will do her part to honor his vision of a sacred and supportive environment in which to complete their writing projects.
"Brook has provided writers of color the priceless gifts of space, time, and resources. Those critical elements of the Colony are often hard to come by for writers in general and particularly writers of color in a publishing industry that is dominated by white authors, editors and protagonists," said Irwin. "The Colony is a safe, encouraging space for nurturing the creative genius of writers of color. We need that so that we can engage with a new canon, a new generation of Morrisons, Ellisons, Baldwins and Butlers."
RELATED: New Novel 'All American Boys' Gets Students Talking About Race
Fields agrees that the setting was an important quality to Stephenson's mentorship.
"He got it that, yeah a serious writer can (and must!) write no matter what -- and has to make the time, must find a place to do their work," she said. "With the colony, Brook provided a place for writers to do the work."
The Rhode Island Writers Colony is currently accepting contributions to ensure that this space for writers of color continues.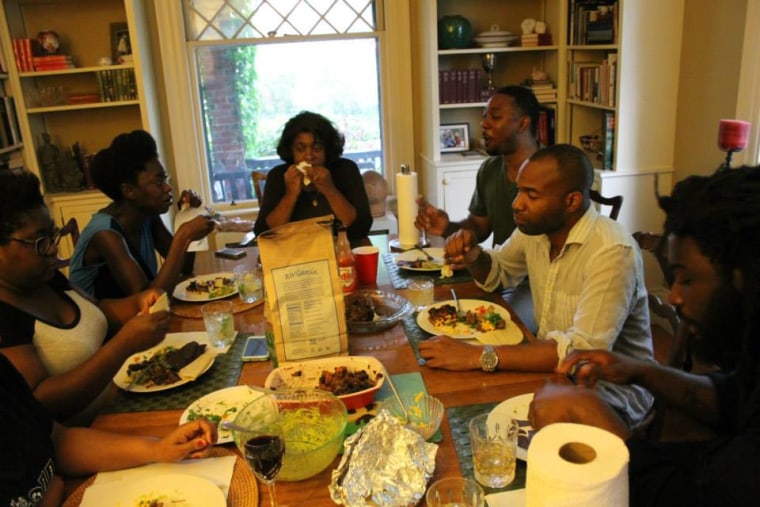 You can read more about Brook Stephenson and his vision of the Rhode Island Colony or visit The Rhode Island Colony here. Donations can be made to RIWC, 64 Bridge St. Warren, RI 02885