The past generation has seen America's prison population increase exponentially, sparking a new national conversation around mass incarceration among journalists and policymakers.
Recently, President Obama became the first sitting commander-in-chief to visit a federal prison to meet with inmates and discuss the issue. Now, dozens of celebrities hoping to build on this momentum have joined an effort aimed at raising awareness and reducing the number of prisoners in the system.
NBCBLK recently spoke to hip-hop icon Russell Simmons about his involvement in #cut50, a bipartisan effort to shrink the prison population by 50 percent over the next decade.
Simmons, a longtime advocate for sentencing reform who led a campaign to address sentencing disparities in New York more than a decade ago, shared his thoughts on the potential of the moment, and why he's participating.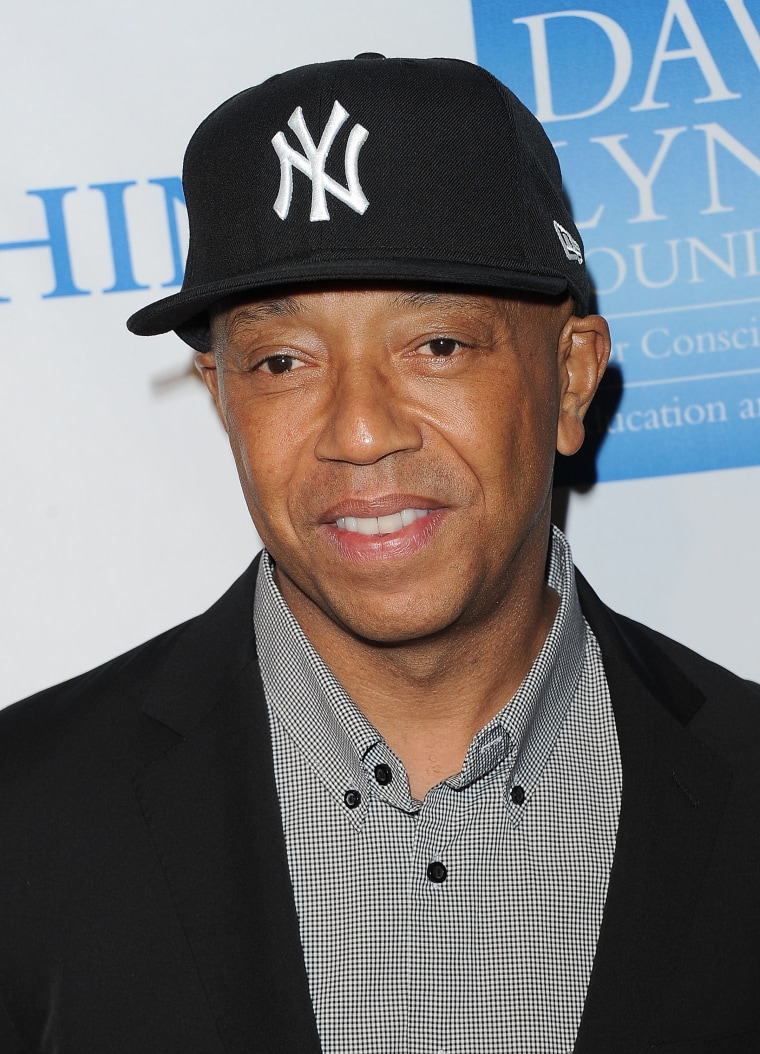 NBCBLK: Why are you getting involved in this effort? Can you speak to the impact of mass incarceration on your life, your community?
Simmons: All the kids that grew up with me died or went to jail. My eighth grade friends shot dope … We realized it was so damaging. Where my cousins lived in Baltimore, it was so hopeless. I watched my brother shoot dope. He's a nice guy. He runs an art gallery, he's been a poet and a writer. But he had a moment when he used drugs, and he was incarcerated.
We lock up nonviolent, first-time offenders, users or tiny drug dealers … and dump them back in the 'hood. Then jail culture becomes the core culture of communities, and you wonder why some communities are so violent. And so I'm really a supporter of this initiative and every criminal justice initiative they can come up with.
NBCBLK: As you mentioned, this is an issue you are familiar with and have spent years working on. How did we get here?
Simmons: I know that the most horrible thing that's happened to black people since Jim Crow is the War on Drugs. I visit them, I spend time in these communities.
Beyond this, I don't believe in the kind of punishment we inflict on people anyway. Making criminals worse is not rehabilitation. Our prison system is not about that. What we did is lock up innocent, diseased people and educate them in criminal behavior.
NBCBLK: What does the solution look like?
Simmons: If you talk about the fabric of black and brown communities, we've got to do something to rehabilitate people. Get them home and rehabilitate them. Change the status of people who went to jail for nonviolent crimes so they can get a job. Give people a second chance. Let them vote.
A high point in my life … was when Gov. (George) Pataki signed the (Drug Law Reform Act) for thousands to come home. I see people in the street saying, 'I came home from jail because of you!' That's much more powerful than, 'I like your record.'
NBCBLK: Why is it important for you to use your celebrity to speak to this issue?
Simmons: Because when pop culture gets involved, things happen. Getting the right people in pop culture to support this effort means everything.
It's beyond the activists. It's about the idea of framing this message … making the idea mainstream. That's my job and I hope more people will take it on with me. If you have celebrity, you should use it for something.