The first 20 minutes of the 22nd annual Screen Actors Guild Awards reinforced television's new world order on multiple levels. Netflix and Amazon dominated the wins throughout the night, and the level of diversity among the TV winners was impossible to miss in light of the outcry over this year's all-white field of Oscar acting nominees.
"Ladies and gentlemen, welcome to diverse TV," Idris Elba quipped during the telecast. Elba was a double winner for supporting actor in a film for Netflix's "Beasts of No Nation" and for actor in a TV movie/miniseries for BBC America's "Luther."
Wins for Viola Davis, Queen Latifah, Uzo Aduba and Elba underscored how the depth and breadth of television programming has fostered meaty roles for actors that reflect the expanse of America. The fact that television is a medium piped into America's living rooms and smartphones gives it an imperative to reflect the multiculturalism that is transforming popular culture.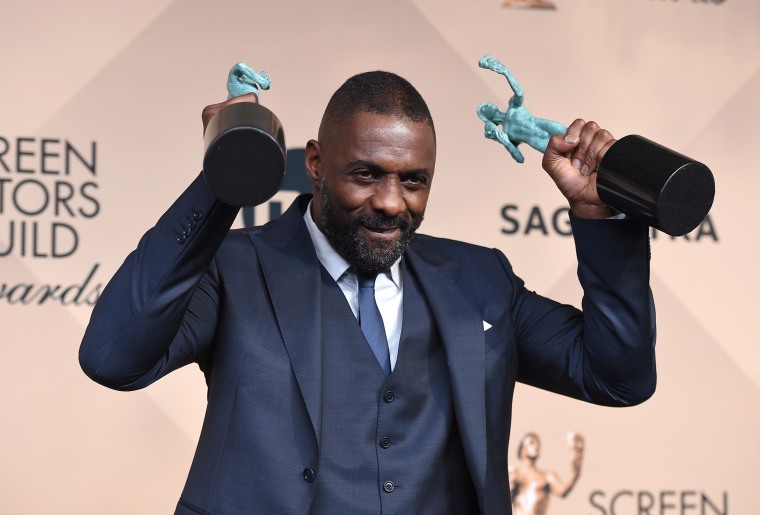 The sheer sight of the 34 actors in the "Orange Is the New Black" troupe, which nabbed its second consecutive win for comedy series, demonstrated the how organic the casting of diverse roles has become in TV at a time when creators have the freedom to pursue ever-more specificity in storytelling. With Netflix's "OITNB," diversity extends beyond race and ethnicity to sexual orientation and women of that certain age, shape and size who in the past were rarely featured in prominent TV roles.
"This is what we talk about when we talk about diversity," "OITNB" star Laura Prepon said in accepting the award. Her co-star Aduba was the first winner of the night, taking her second straight trophy for female comedy actor for her work on "OITNB."
Aduba dedicated her win to "the actors who are not here in this room with us," urging them to "keep trying, keep plugging, keep working, stay in line. You have the chance, it is yours."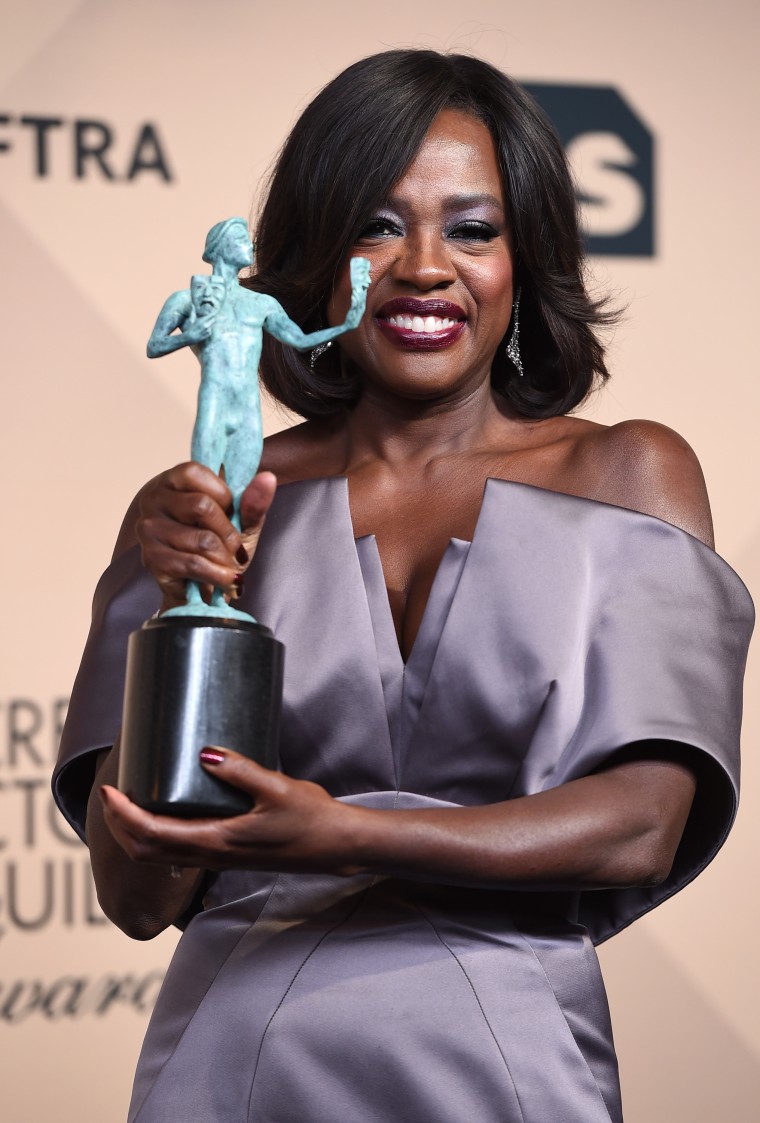 Latifah echoed that sentiment while collecting her win for female actor in a movie or miniseries for HBO's Bessie Smith biopic "Bessie." For those aspiring actors who don't "come in the package that people say you should -- build your own boxes," Latifah said. "Knock that thing away and 'do you.' "
Jeffrey Tambor collected his first SAG kudo after four nominations for his role as transgender woman Maura Pfefferman in Amazon's "Transparent."
The much-praised family comedy mines the kind of unconventional subject matter unconventional comedy that would likely never found a home but for the exponential demand for niche-targeted series. Tambor, who earned the Emmy last September for his work on the show, thanked Amazon for its "guts and support" of "Transparent." He also paid tribute to those transgender people unlike his character "who don't have a lot of cash for their operations, for their medicine and their freedom."
SAG voters gave a second consecutive nod to Kevin Spacey as drama series actor for his work in Netflix's "House of Cards." Spacey referenced the surprise news last week that creator Beau Willimon would not be returning as showrunner for "House of Card's" fifth season next year. He called Willimon "an extraordinary collaborator and asserted: "I've loved every second we've tussled and fought and argued" in making the show.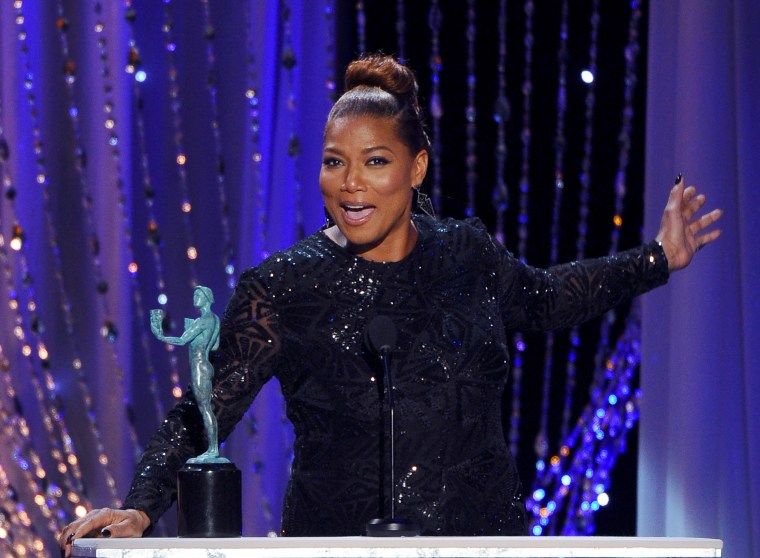 Sentimental SAG Awards favorite "Downton Abbey" didn't go home empty-handed for its sixth and final season. The show has won twice before (in 2013 and 2015) for drama ensemble, but the recognition was no less meaningful for the troupe from across the Pond.
"We're a British show. What the heck are we doing here?" said Lesley Nicol (aka Mrs. Patmore). "We're up against your TV royalty."