It was an evening filled with laughter and heartfelt appreciation at the "Salute Her: Superwomen Making A Difference Awards" on Thursday in New York City.
Held at the legendary Alhambra Ballroom in Harlem, the awards dinner and ceremony honored the accomplishments of women of color in the tri-state area who are empowering the lives of others.
The event also featured two special guests performers: Patrice Covington of Broadway musical The Color Purple performed a tribute to Irene Gandy, and Clifton Ross III, BET's Sunday Best AllStars finalist, performed a tribute and duet with Tamela Mann.
Creator and Executive Producer of Café Mocha's Radio Show Sheila Eldridge kicked off the event with hosts Angelique Perrin, DejaVu, and Loni Love. Love, who is also co-host of the syndicated daytime talk show "The Real", kept the room booming with laughter at her witty commentary.
"I don't want you to arrest me, so take your time" she quipped as Lieutenant Colonel Latrecia Littles-Floyd, recognized with the Civil Service Award for her achievement in law enforcement, remarked that she would to stick to the two minute time limit allotted for thank you speeches.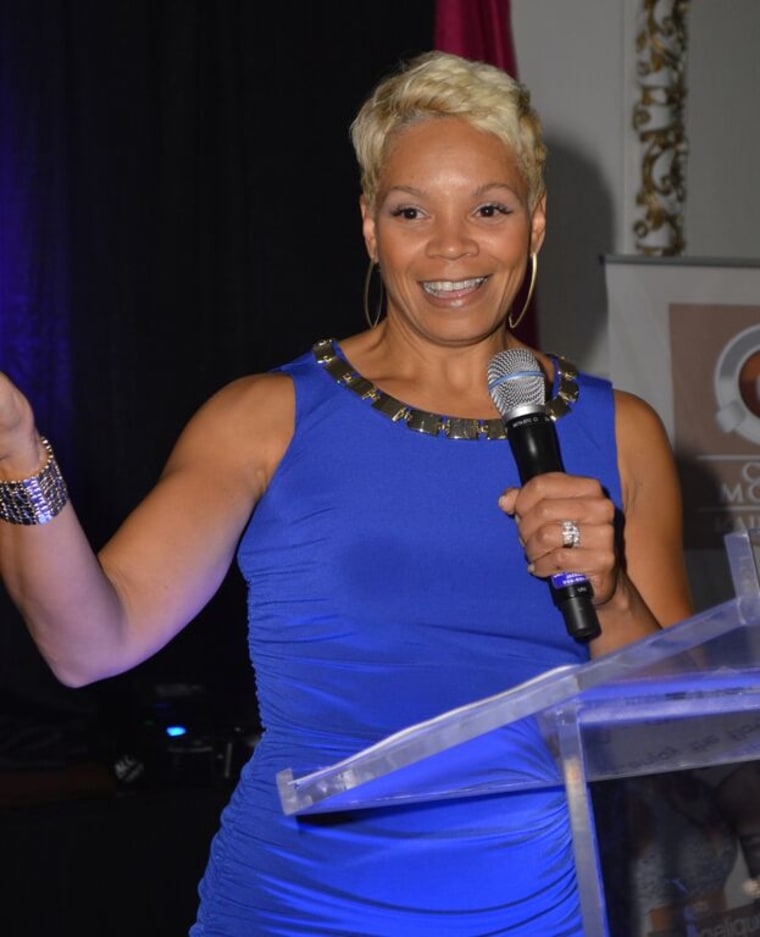 Other women recognized at Thursday's event included broadcast mogul Wendy Williams, actress and activist Malinda Williams, award winning singer and actress Tamela Mann, CEO and Publisher of Odyssey Media Linda Spradley Dunn, civil rights activist Hazel Dukes, CNN news anchor Michaela Pereira, Comcast Vice President of Community Investment Charisse Lillie, and Tony Award winning producer and Broadway legend Irene Gandy.
Gandy, who was the first African American publicist on Broadway, has a career that spans over 40 years. She was honored with the Media Legend award and said she was proud to be among the honorees because of the way they empower women through innovation and doing what they love.
"To me, with these women, it means a whole lot because these are women who are really making a difference on their own terms," said Gandy.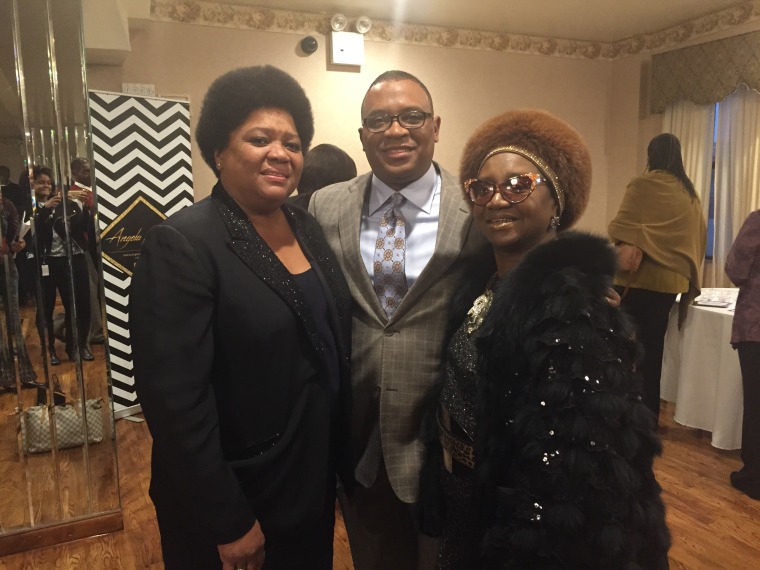 Charisse Lillie, who received the Champion for Change award, said she was also proud to be among the women that were recognized.
She added emphasis on the importance of utilizing her personal success to uplift her community, "none of that [her accomplishments] means anything unless we bring along young women and young people of color behind us, so it's very important that we mentor."
Actress and activist Malinda Williams said her upbringing contributed to why she cares about investing in her community, "I wasn't raised in a way that said every man for himself – and I also wasn't raised in a way that saying 'I only look out for me' or 'I only represent myself' was an option."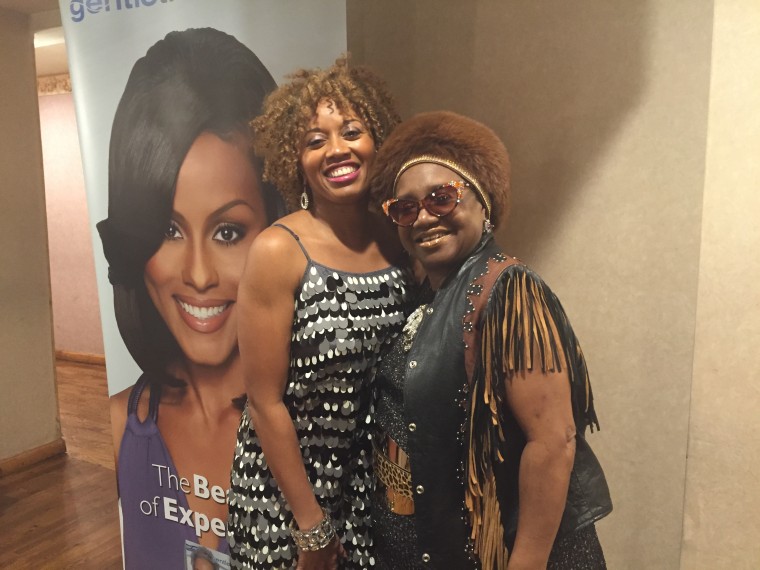 Williams, best known for her roles as Alicia in the film "The Wood" and Tracy "Bird" Van Adams in the Showtime series "Soul Food", was recognized with the Gentle Treatment Woman of Style Award.
Arguably the most memorable moment of the night was the interaction between honoree Tamela Mann and her husband David Mann. Tamela Mann received the Game Changer Award for her accomplishments in music, television and film.
After the gospel singer and actress, best known for her role as Cora in Tyler Perry's plays and films finished her remarks, her co-star and husband David Mann, shared a few words. "I plan on spending another hundred years with her, I love you and I am so proud of you," Mann said to his wife who was standing beside him on stage.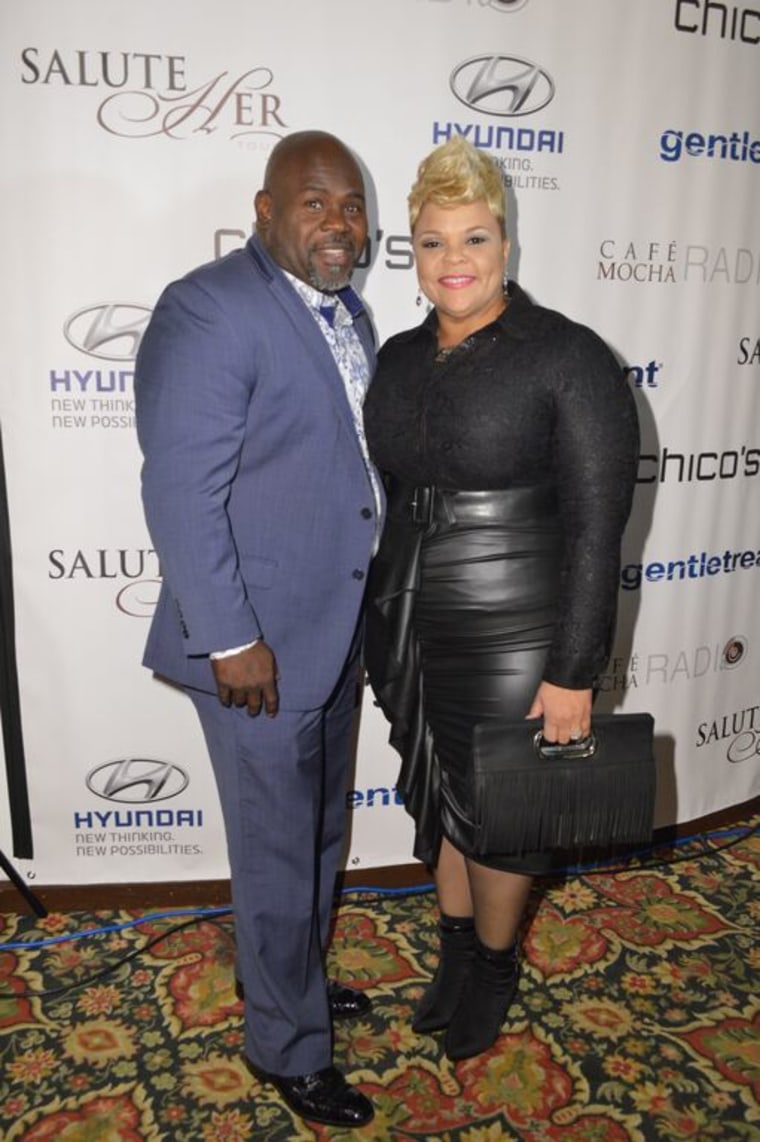 He finished his remarks with a few words of advice for the men in the room, encouraging them to "make sure every day that you spend some time to show some type of affection to your woman."
Tamela Mann, also spoke of the importance of having the support of her husband of 27 years and how that has helped her in her career. "If you have somebody in your corner, you just need to listen to them, make it happen, [and] work through it," she said.
Proceeds from Thursday's event will help raise funds for the New Jersey-based non-profit Distributing Dignity, which provides feminine supplies to homeless women in shelters across the tri-state area.