The mother of a woman found dead in a Texas jail last year said Thursday that a perjury charge against a state trooper who arrested her daughter is "not justice."
Trooper Brian Encinia was indicted Wednesday by a grand jury for allegedly lying about his confrontation with Sandra Bland, the black woman he pulled over in July who died in her cell three days later.
The perjury charge issued by a grand jury against Encinia, who is white, carries a maximum of one year in jail and a $4,000 fine.
"There should have been much more," Bland's mother, Geneva Reed-Veal, said Thursday at a news conference, flanked by family members and her attorney. "That's not justice for me."
Bland, 28, was pulled over July 10 after an improper lane change. Encinia alleged she was "combative and uncooperative," and ordered her to get out of her car. A video of the traffic stop shows Encinia pulling out his stun gun while telling her, "I will light you up!"
Bland was arrested on suspicion of assaulting a trooper, and authorities say she died by hanging herself in her jail cell three days later — a point that Bland's family contests.
"No one should be OK with this. No one. I know I'm not," Reed-Veal said of the perjury charge Thursday. "No, I'm not super excited about this. I want to see true justice."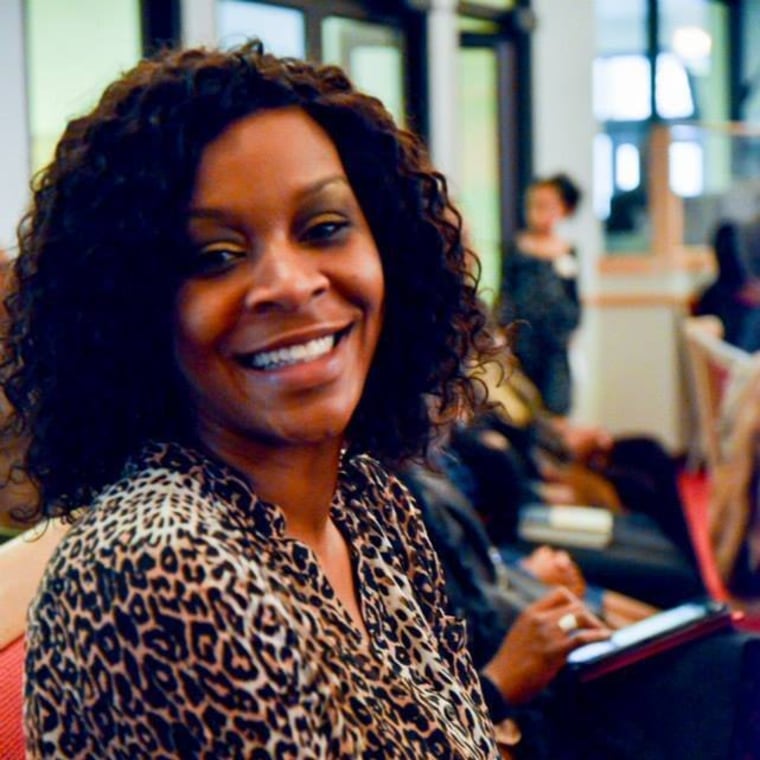 Related: Grand Jury Indicts Trooper in Sandra Bland Traffic Stop for Perjury
An arraignment date for Encinia has not yet been announced. But Reed-Veal said she worried prosecution would not be "handled the right way."
"Who in the heck is going to do the prosecuting? Who's going to prosecute this guy? Is it the same group of folks who selected the grand jury?" she said. "I don't trust the process."
Bland's death drew national attention. Protesters linked Bland's death to other black suspects who had fatal confrontations with police, such as Freddie Gray in Baltimore and Michael Brown in Ferguson, Missouri.
Encinia had been paid desk duty since Bland was found dead in her cell. Reed-Veal slammed police Thursday for keeping him on the payroll.
"My daughter and all these other victims aren't put on administrative leave. They're gone," she said.
The Texas Department of Public Safety said hours Encinia's indictment that it would "begin termination proceedings" against him.