Generations later, artists are still moved by the smoky contralto tone of Sarah Vaughan that earned her the nickname, "the Divine One." And now anyone who still receives mail can also experience her legacy.
The U.S. Postal Service is honoring the "Broken-Hearted Melody" singer with a commemorative Forever Stamp, created by artist Bart Forbes. The image, which resembles an oil painting of Vaughan, references a photo of the singer's performance taken by Hugh Bell in 1955. The bordering pane containing the collection resembles a vintage 45-rpm record sleeve.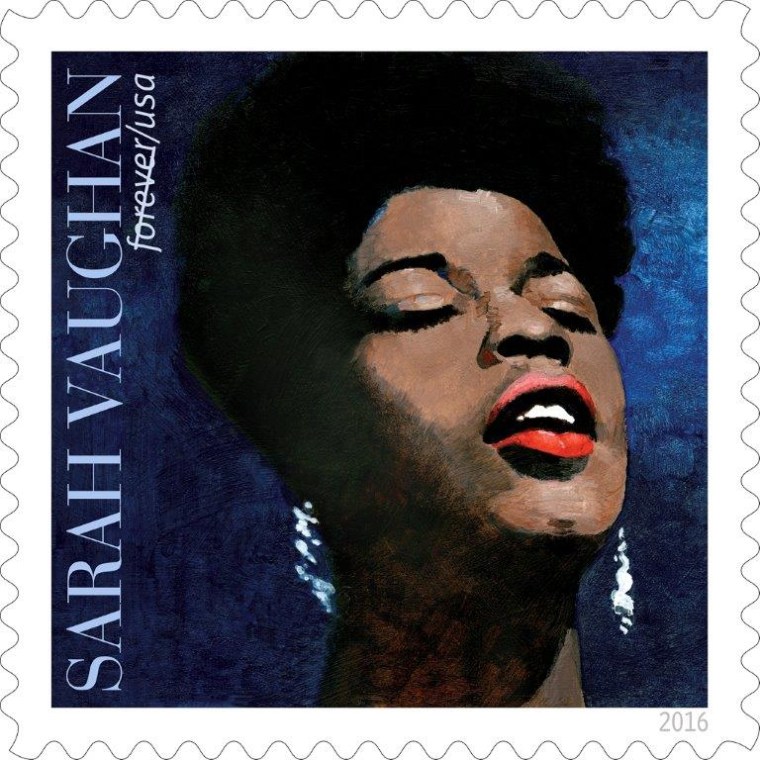 The stamp made its debut at a ceremony held in her hometown at the Sarah Vaughan Concert Hall in Newark on Tuesday, arriving just two days after the late singer's 92nd birthday.
"As one of the most compelling vocalists in American history, Sarah Vaughan was renowned for her artistic eloquence," General Ronald Stroman, the Deputy Postmaster, said in a media release. "Her dynamic vocal range, iconic vibrato, and innovative phrasing helped to transform jazz and popular music."
RELATED: Legendary Actress Cicely Tyson Receives Kennedy Center Honors
As a child, Vaughan grew up singing in the church choir, where she became an accomplished pianist and cultivated a voice that would range over three octaves. Her talents took her to Harlem's Apollo Theater in 1942 and 1943, where she met singer Billy Eckstine.
After joining Eckstine's band, Vaughan soon gained international fame after acquiring an early contract with Columbia Records, and later Mercury, where she expanded her audience by recording pop songs on the parent label and jazz on a subsidiary. Also known as "Sassy" or "Sass" for her presence on stage, Vaughan's hits in the 1950s include "Make Yourself Comfortable" and "Whatever Lola Wants."
Dedicating the stamp at the ceremony, Stroman was joined by Grammy Award-winning Dianne Reeves and Tony-Award winning Melba Moore. Ras Barka, the Mayor of Newark, also had a proclamation featured at the ceremony and singer Tony Bennett also included remarks in a video tribute to Vaughan.
Having earned a Grammy Award for Best Jazz Vocal Album in 2001 for her studio album, The Calling: Celebrating Sarah Vaughan,Reeves acted as a speaker and singer for the evening ceremony. "I think a lot of people know my love for Sara Vaughan," Reeves told NBCBLK.
"The first time I heard her perform was at a tribute to Cannonball Adderley," Reeves said. "I always look at that as my first master class."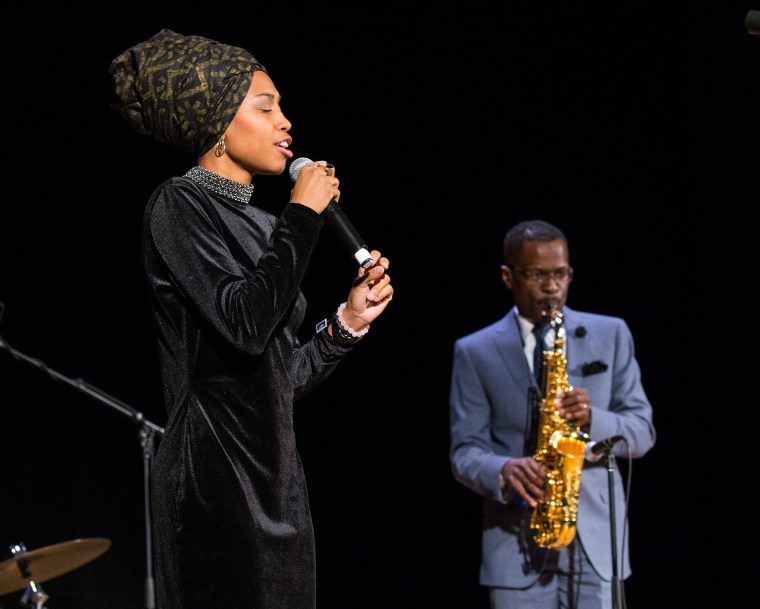 "The Postal Service is proud to honor Sarah Vaughan," Stroman said. "Let this stamp serve as a lasting tribute to her legacy."
RELATED: 'We Are Black History' Campaign Honors Black Male Leaders
The latest addition to the agency's Music Icons series – which includes other greats such as Ray Charles, Jimi Hendrix, and Elvis Presley – the stamp marks the seventh installment of legends.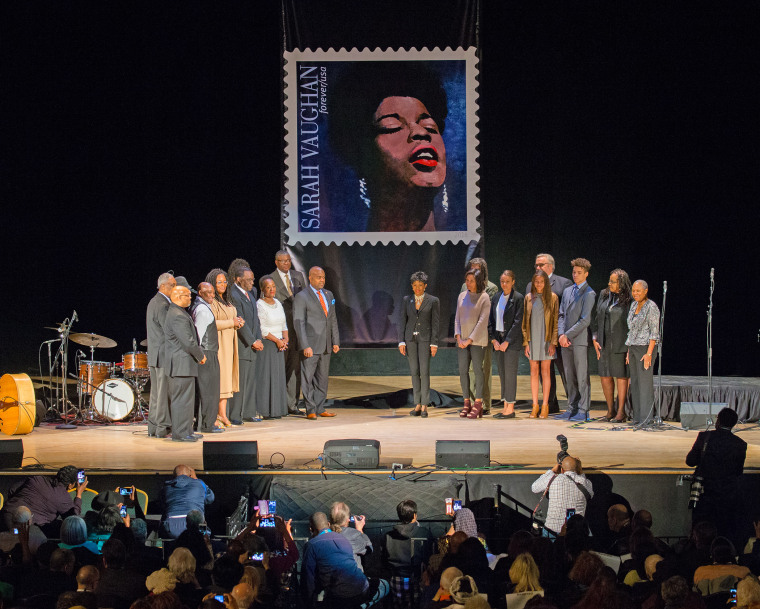 Since announcing the commemorative stamp, fans of the legendary jazz singer have taken to social media in honoring Vaughan and sharing the news using hashtags #Musicicons and #SarahVaughanForever.
One user tweeted, "This is fantastic news!! So overwhelming deserved and And way way overdue !!! #SarahVaughan #USPSStamp"
The postal service's ceremony also comes after the release of Vaughan's live performance at Rosy's Jazz Club in 1978. The deluxe 2-CD set was made available to fans on Friday, Mar. 25th, through the collaborative efforts of Resonance Records and National Public Radio (NPR).