For the past decade, Saycon Sengbloh has starred in a string of glitzy Broadway musicals, including "Holler If Ya Hear Me," "Motown The Musical," "Hair," "Fela," "The Color Purple," "Wicked" and "AIDA." With her soaring vocal prowess and voluptuous brown skin beauty, the Atlanta native has successfully carved out a niche for herself among the new generation of theater dynamos.
But it was her role in the enthrallingly intense play "Eclipsed" — shedding light some of the atrocities the Liberian civil war inflicted on its women — where she found her greatest joy this fall.
And after rave reviews and a sold-out run at The Public Theater, groundbreaking Broadway producers Stephen C. Byrd and Alia Jones-Harvey of Front Row Productions will present the drama on Broadway at John Golden Theatre starting in February.
"Honestly, there are some roles that I go in for and I say, 'Oh my God, there's XYZ amount of people auditioning for this and then for some roles, I don't even worry about it, I just do my thing and prepare myself for an opportunity of a lifetime—and this is definitely an opportunity of a lifetime," she told NBCBLK.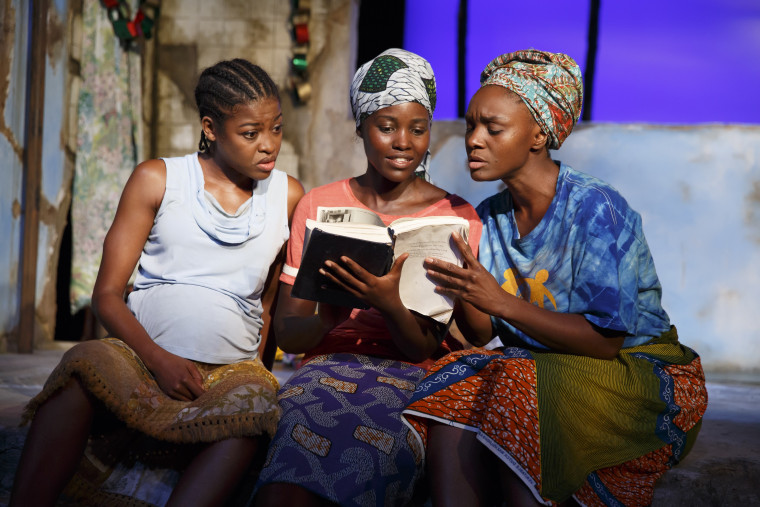 Written by Danai Gurira, who has gained cult-like fame from her star turn as a lead cast member of the popular TV series 'The Walking Dead,' 'Eclipsed' is a gripping look at the lives of the captive wives of a rebel faction leader amidst the chaos of the Liberian Civil War at the turn of the century.
Sengbloh plays Helena a.k.a. "Wife Number One" of the commanding officer who abducted the women now confined to his compound. She is the den mother-like force of nature within an ensemble that includes three other "wives" (one, a runaway rebel with a penchant for machine guns and knock-off designer duds) and a female peace warrior. The cast includes Lupita Nyong'o, Pascale Armand, Akosua Busia, and Zainab Jah.
The Liesl Tommy-directed production is the very rare opportunity New York City theater audiences get to see the woman primarily known as a formidable Broadway vocal powerhouse flex her acting skills in a very dramatic form. And she nails it.
"It's really exciting to do a play in New York," Sengbloh shared. "I haven't done a lot in New York but I did a lot of plays in Atlanta. People in Atlanta knew me for everything: voiceovers, singing, plays, musicals and TV film. I did it all."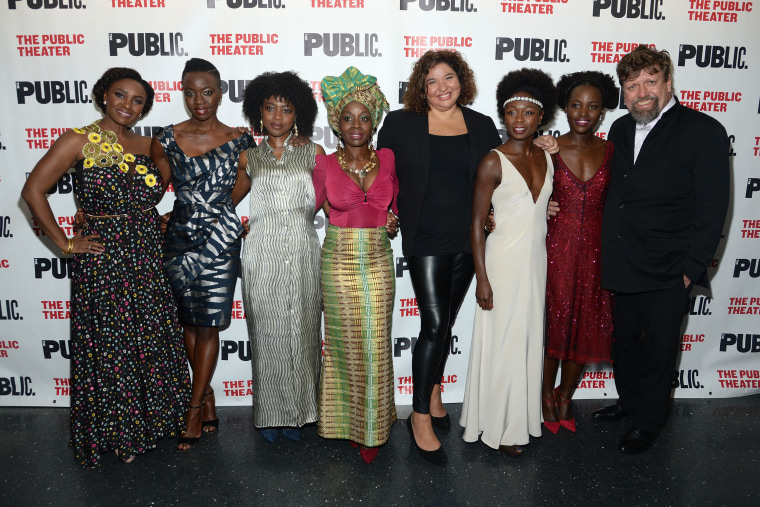 "When I came to New York," she continued, "people figured I could sing and I sort of got into this thing where I was doing a lot of singing. I love to sing but acting is my first love. It really is. So I'm happy that people get a chance to see what I could really do."
Being of Liberian lineage, Sengbloh feels a special connection to 'Eclipsed.'
"When I saw the breakdown of the script and what the subject matter was, I was extremely excited to do a piece that talked about the civil war in Liberia essentially because my father was born in Liberia and I have family that was born and raised there and it's a very serious subject matter," the Agnes Scott College alumna, explained. "As soon as I read the script and read the audition material I worked really hard on it because I felt this was an important opportunity to get this part. I said to myself, 'If I don't get this part, I don't know what I'm going to do."
Her father, who died in 1999, championed her budding career in the performing arts.
"He was really spreading the word about what I was doing and was just so proud," she reflected. "I wish he could see me doing this Liberian role."
While one can find some joy and humor within the brutal story of survival and resilience, 'Eclipsed' and its historical subject matter is no light fare. A timeline of contemporary Liberian history, providing a breakdown of the political events that ensued from 1980 through 2003, is included in the playbill magazines during performances of the show.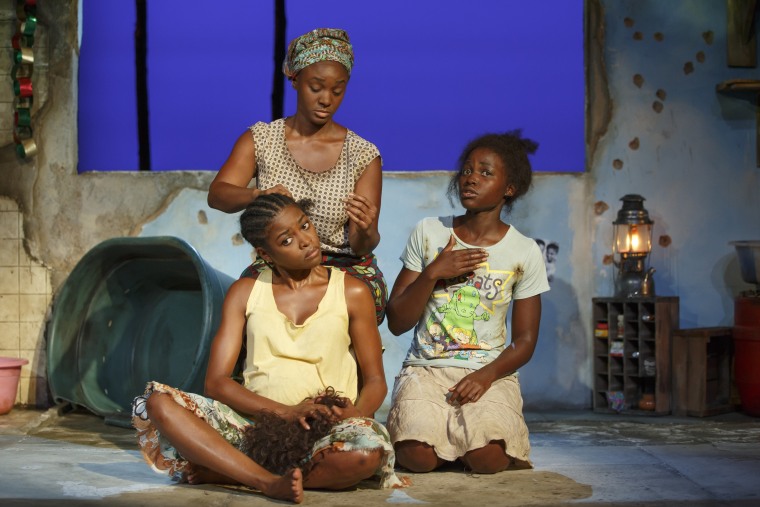 "Danai Gurira has written a brilliant play, ripped from the headlines, that looks at the terrible conflicts in post-colonial Africa with an eye that is both incisive and deeply compassionate," said The Public's Artistic Director Oskar Eustis. "A feminist reading of the Liberian Civil War, a war that was ended by women, Eclipsed is both heart-breaking and profoundly life-affirming."
With a playwright claiming Zimbabwean roots and a director who's native country is South Africa, Sengbloh said she had to go on her very own quest for knowledge about Liberia's painful past to get a full grasp of what she was taking on with 'Eclipsed.'
"I've been speaking a lot with my Liberian friends. I have a mentor named Kona Khasu, who's a filmmaker, an artist and a very sought after musician in the jazz community as well. I did a lot of talking with him and learned a lot."
"I spoke to my sisters about the play and the civil war in Liberia is a very difficult thing. It's not something we talked about a lot," she furthered. "When we are around each other, we gather for parties, for church, for celebrations, birthdays but we don't really sit around and talk about the war a lot so it's been very interesting that I had a chance to talk to my older sister about her experience with the war in a way we never spoke about before. It struck me at my core."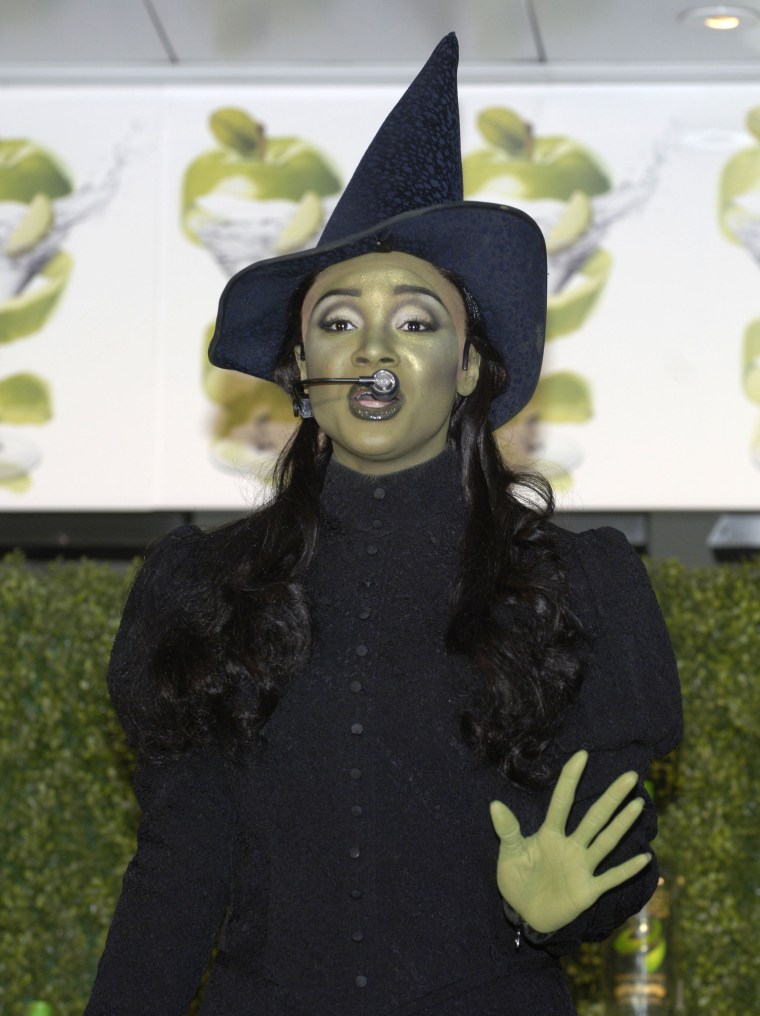 "Liesl is very passionate about how countries from the continent are represented," Sengbloh said about the Obie Award winning director of plays such as Branden Jacob-Jenkins' 'Appropriate' and Tracey Scott Wilson's 'The Good Negro.' "She's from Africa, South Africa to be specific. She cares a lot about the story on a personal level. Not just as entertainment so our research was very thorough and that was very important to her."
Having just portrayed Rita Marley in the world premiere of Kwame Kwei-Armah's musical biography 'Marley' at Baltimore's Center Stage this past summer, Sengbloh is thrilled that these black stories are making their way to The Great White Way.
"I'm very proud to be a part of black people being presented in all of these various stages from hip hop to reggae to learning about civil war in Liberia to Motown to Fela … I'm specifically excited about 'Eclipsed' because I'm very passionate about the stories from and within the African diaspora."