"It was always a scary state to me growing up in the North," Alysia Burton Steele says of Mississippi where she now lives. But the Harrisburg, Pennsylvania native—an award-winning photojournalist and member of the Dallas Morning News Hurricane Katrina Pulitzer team—found a different kind of history once she settled in as an assistant professor at the University of Mississippi's Meek School of Journalism.
Seeing cotton fields for the first time filled Steele, the child of a white mother and black father, with questions for the paternal grandmother from South Carolina who raised her. "I couldn't pick up the phone and tell my grandmother I'm here and it hurt me," she says, with deep emotion in her voice. "I can't even describe that pain to you that I can't even pick up the phone and call my grandmother and I wasn't smart enough or insightful enough, I should say, to learn more about her while she was alive. I have so many questions now."
Those questions for Mrs. Althenia Aiken Burton, or Gram Burton, who passed away of colon cancer in 1994, led Steele to seek out surrogates in the state's notorious Delta region to create what is now the book, "Delta Jewels: In Search of My Grandmother's Wisdom."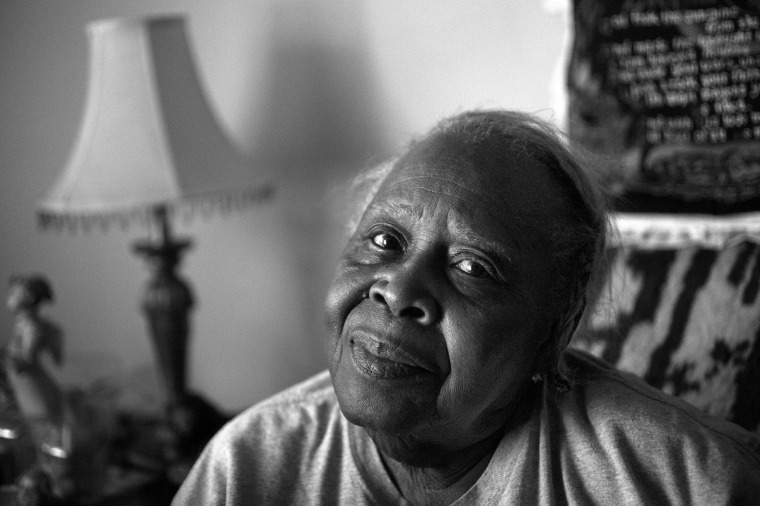 "I get so tired of seeing poor Black folks' photos [that reiterate] every stereotype," she says. "We're all unwed mothers, uneducated. I get so tired seeing those stories. As a Black woman, we are more than that. And I wanted to do something to honor the women because women hold it down. [I wanted to] honor the women down in the Delta and [show that] they're the backbone for civil rights; they're the backbone for raising strong men and strong, beautiful, intelligent women. I wanted to know what their stories were."
To do so, she used her gift of photography, a passion she began nurturing at age 15. As she got very good at her craft and was offered college scholarships, however, Gram Burton veered her away from the profession, worried about its lack of stability for Black women. In many ways, pursuing this passion helped her become her own woman and, in turn, helped her affirm not just herself, but the many women like her grandmother who couldn't indulge such frivolity decades ago when just surviving took precedence.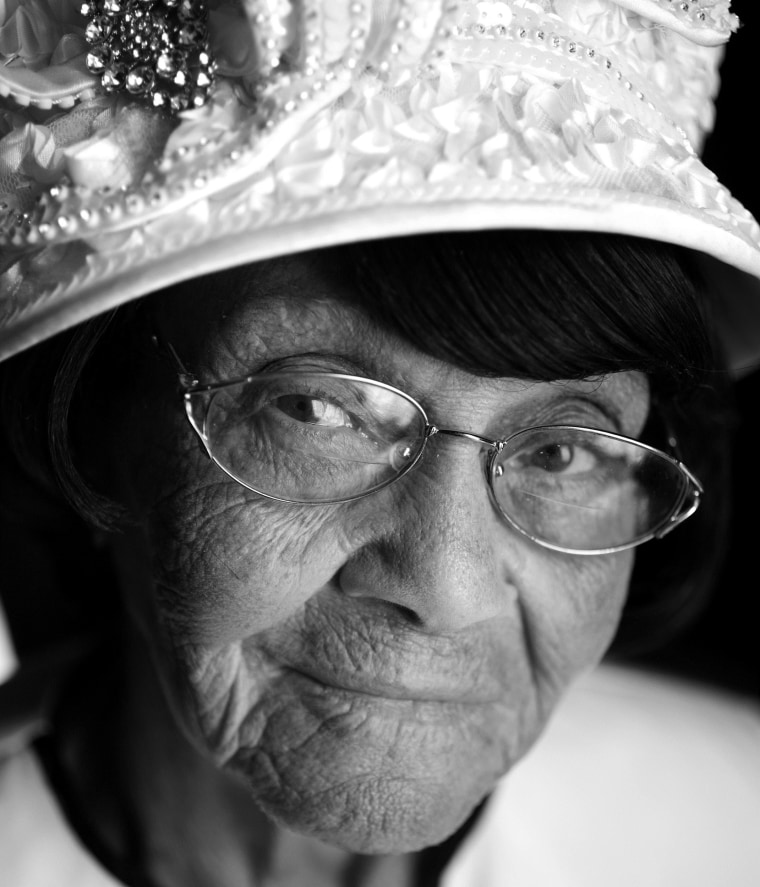 Working her Ole Miss network as well as receiving an assist from Bill Luckett, Clarksdale's white mayor, (an attorney who also co-owns the blues club Ground Zero with Morgan Freeman), Steele began connecting with ministers like Pastor Juan Self of Clarksdale's First Baptist Church in Clarksdale, where Dr. King once spoke, to find her "jewels".
To get them on board, Steele explained her vision, presenting celebrated photojournalist Chester Higgins, Jr.'s Elder Grace as an inspiration and prototype. In addition, Steele, who intended to self-publish at the time, promised each woman her own framed portrait. To keep good on that, she later took to Indiegogo.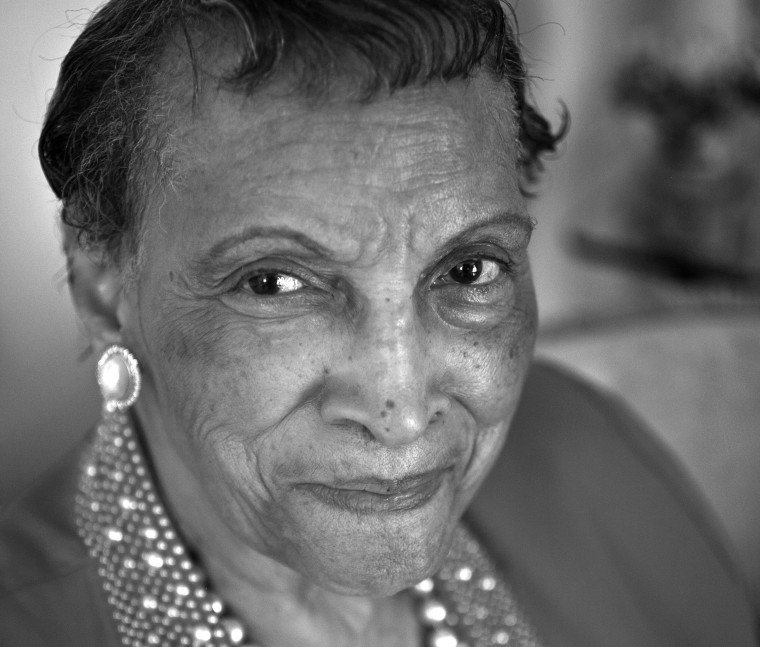 Self, an architect who recently renovated the National Civil Rights Museum in Memphis located at the Lorraine Motel where Dr. King was assassinated, connected her with women like his own mother, Mrs. Tennie (Tennessee) S. Self. Born in 1926, Mrs. Self, a widow who was married for 29 years and is a mother of five, grandmother of 15 and great-grandmother of nine, speaks of driving the Cadillac she bought in Memphis past the Clarksdale dealership that refused to sell one to her because of her race.
Winning the women's trust was one of her greatest challenges. Yet Steele, who put in over 6000 miles on the road from Oxford to the Delta over a nine-month period, managed many breakthroughs. Myrlie Evers Williams reveals cherished memories of her grandmother who raised her. Lillian B. Jackson of Tutwiler discusses her husband embalming Emmett Till's body and putting it on a train in Memphis headed to Chicago.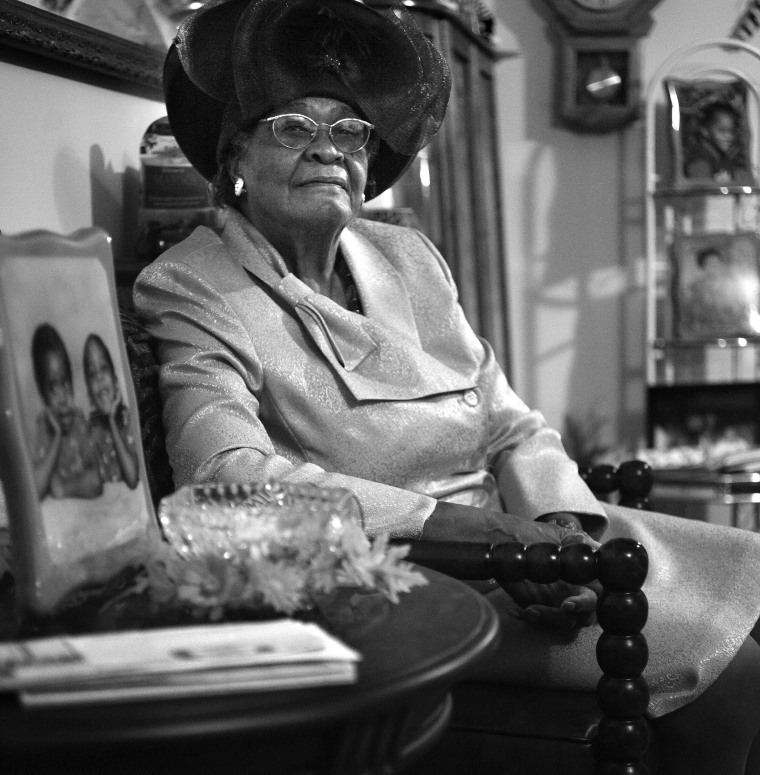 Curtistene Short Davis of Leland talks about attending "Freedom Movement" meetings and even hearing Fannie Lou Hamer, whom she says "looked like a grandmother," speak. Mrs. Florida B. Smith mentions Whore's Lake, where Black women raped by white men were rumored to be discarded. And Katie M. Richardson shares the tragic details of losing three of her 12 children in a tornado. In all, "Delta Jewels", which is interspersed with Steele's personal childhood reminisces, features over 50 women.
Steele says Delta Jewels has forever changed her, giving her "more of an appreciation for my elders," making her once "impatient" self "a better woman" and "a better listener." More importantly, it's given her a deeper respect for history, her own history. "I can't say that I've always appreciated history, especially our history, Black history, African American history," she bravely confesses.