Christopher Poulos was offered the chance to work for the Obama administration during his third year of law school in 2015. Although he had previously been convicted of a federal felony, he was eventually able to gain the top-secret eligible national security position clearance required for the position.
Then he tried to rent an apartment.
"I could not secure shelter to work for the president," he said. "Even with all the clearances, the fact that I was licensed in Maine to practice law as a student attorney, as soon as I checked off yes on that [criminal history] box, I became immediately ineligible for housing."
Now, Poulos is the executive director of the Washington State Reentry Council. He aims to introduce statewide legislation in 2020 to help others with criminal histories secure stable housing, modeled on Seattle's Fair Chance Housing Ordinance. The Seattle law prevents landlords from running criminal background checks when evaluating tenant applications.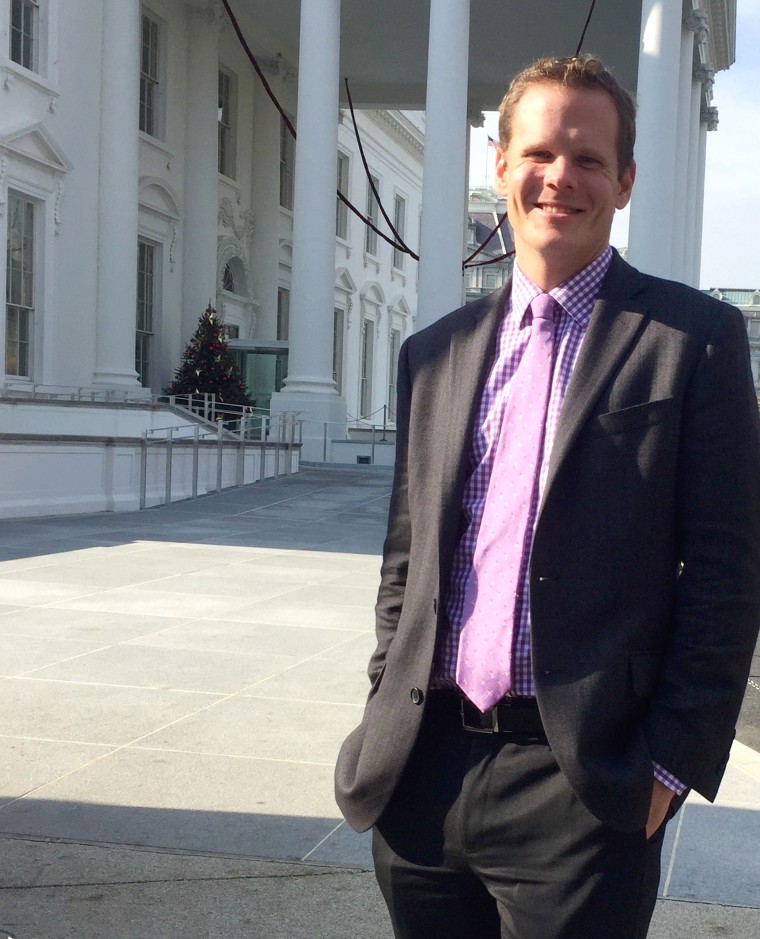 Poulos and other fair housing advocates will be closely watching the outcome of a lawsuit filed by Pacific Legal Foundation on behalf of several Seattle landlords in May 2018. The suit — which will come before the Washington Supreme Court in June — argues that Seattle's Fair Chance Housing Ordinance denies landlords their right to access public records and violates the due process clause of the Washington state and U.S. constitutions. The ordinance is one of the most far-reaching fair housing laws in the country.
"As far as we could tell, this law was the most progressive that had been passed by any jurisdiction in the country," said Nick Straley, attorney at Columbia Legal Services, which will be filing an amicus brief in the Washington state Supreme Court in support of the ordinance.
The making of the Seattle Fair Chance Housing Ordinance
One of the goals of the ordinance was to help address racial disparities in access to housing, as criminal background checks have the greatest impact on people of color. In 2018, African Americans made up 6.8 percent of the overall population and 36.8 percent of the prison population in Seattle's King County.
Michelle McClendon was one of the advocates behind Seattle's ordinance. She's passionate about increasing access to housing for formerly incarcerated individuals due to her own experience with the criminal justice system. While working full time as a medical assistant and going to nursing school, she got a DUI after taking a sleep aid to help with insomnia.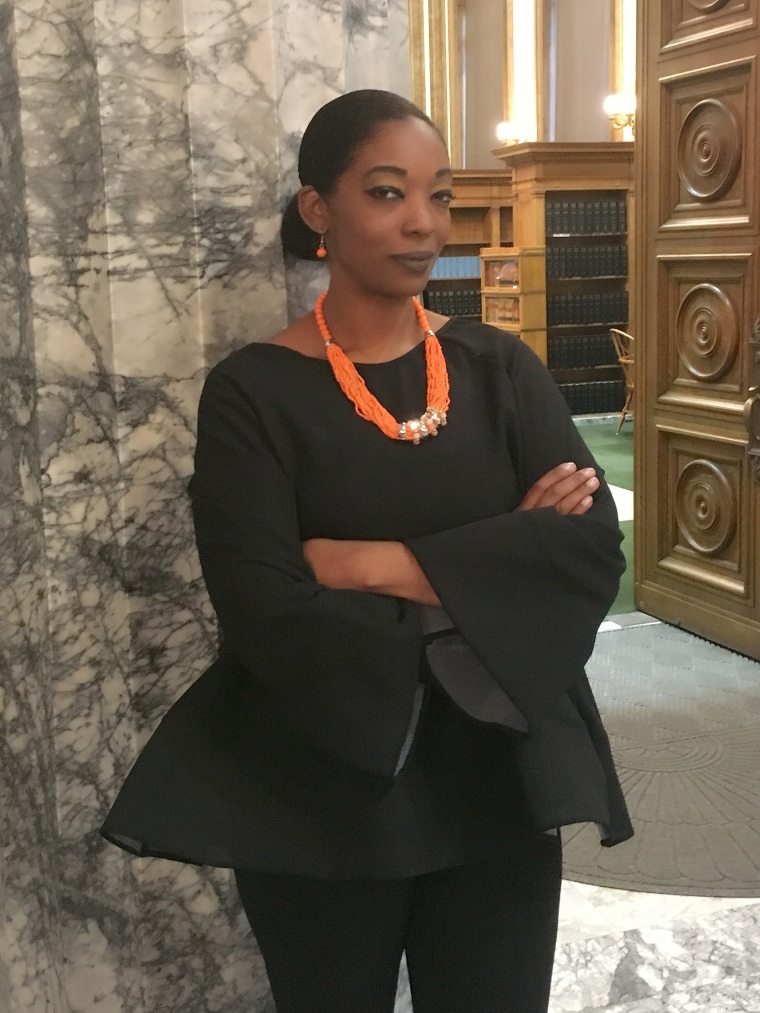 "That changed my entire life," McClendon, who works as a reentry specialist at a local community college, said. "I sat in jail for five months, so I lost everything."
Like Poulos, she was unable to find housing because of her criminal record. "There are laws and policies that are in place that prevent us from being successful people," McClendon said.
McClendon's answer to the problem? "Get the policies and the laws changed." She channeled her efforts into getting the Fair Chance Housing Ordinance passed.
"I had to figure out a way how to give back so that other people who don't necessarily have that voice might have something to stand on," she said. "I refuse to be labeled as anything other than what I am, which is a productive member of society."
Fair housing laws across the country
Removing obstacles to housing for people with criminal histories is seen by many advocates as crucial to helping formerly incarcerated individuals reintegrate in society and decreases the likelihood of them re-offending.
"There is an overwhelming amount of data, not only from Seattle, but nationwide, that shows that the obstacle to finding housing is one of the key barriers to reducing recidivism," said Kshama Sawant, who sits on the Seattle City Council that unanimously passed the ordinance in August 2017.
Several other cities and states have implemented housing-related "ban the box" initiatives, which removes questions asking about criminal history on the initial application. "Ban the Box" regulations have also been utilized in areas such as employment and education.
In Detroit, for example, a new "Ban the Box" policy prevents landlords from asking potential renters about their criminal background in the initial phases of the application process. Detroit City Council-At-Large Member Janeé Ayers convened a Returning Citizens Task Force to connect formerly incarcerated people with service providers. The city's new Fair Chance Housing Ordinance represents the task force's first major policy victory, which passed in February.
In April, the Cook County Board of Commissioners in Chicago passed the "Just Housing" amendment, which requires landlords and real estate agencies to assess whether a potential tenant has met other qualifications before considering criminal history. It also prevents landlords from having blanket bans on renting to people with criminal records. Commissioner Brandon Johnson was the amendment's main sponsor.
"I am proud to be a part of ending discrimination against families who have been haunted by the vestiges of Jim Crow," Johnson wrote in an op-ed in the Chicago Sun-Times.
Other cities such as San Francisco, Newark and Washington, D.C., also have restrictions on when and how landlords can do background checks.
But Seattle's fair housing ordinance goes one step beyond "ban the box." It doesn't allow landlords to consider criminal histories at all. However, landlords who share single-family residences with their tenants or who rent out an accessory dwelling unit (aka "mother-in-law apartment") are exempt. Property owners may continue to check the sex offender registry in some circumstances.
The Fair Chance Housing Ordinance comes on the heels of several other city laws aimed at making the city's rental market more equitable, including a "first-in-time" regulation that requires landlords to accept the first qualified tenant. A state court ruled in May 2018 that the first-in-time regulation was unconstitutional, but that case has been appealed and will be decided along with the suit against the Fair Chance Housing Ordinance. Another ordinance implemented in 2017 limits move-in fees and allows tenants to pay deposits in installments over six months.
Landlords are fighting Seattle's ordinance
Ethan Blevins, staff attorney at the Pacific Legal Foundation, represents the Rental Housing Association of Washington and other landlords in the lawsuit against the ordinance. He said that his clients recognize that people of color are disproportionately impacted by criminal records.
"That sort of discriminatory impact begins much earlier with racist or discriminatory law enforcement practices," he said. "The landlords shouldn't be the ones who are saddled with the burden of dealing with a problem that was actually created by law enforcement practices that need to be reformed."
Blevins added that landlords oppose the ordinance because they want to be able to thoroughly vet tenants by using all of the information publicly available to them.
"They just want to be able to get a full picture of rental applicants and they see criminal history as part of that whole picture," Blevins said.
Landlords are also concerned about the welfare of other tenants, as well as whether formerly incarcerated individuals, especially those with recent convictions, would be rearrested and unable to fulfill their lease terms.
In addition, the Rental Housing Association also provides background screening services to its members. According to Blevins, most landlords join the organization due to such services and there is a business impact if members aren't allowed to run criminal history background checks.
He also said the ordinance is discriminatory against private landlords as the ordinance still allows the city's public housing authority to do criminal background checks.
"The counter argument that we're making is that this is a reasonable anti-discrimination ordinance," Straley said.
The Seattle Office of Civil Rights has been charged with enforcing the city's ordinance. As of April 2019, 16 fair housing complaints had been filed with the city.
The Fair Chance Housing Ordinance removes some barriers for formerly incarcerated individuals to access housing, but it doesn't address the underlying issue of a lack of affordable housing in Seattle.
"One ordinance isn't going to solve all the problems. The housing prices in Seattle are such that, for many people with records, it's simply unaffordable to begin with," Straley said.
"Quite frankly, one concern of ours was that we would pass a really good law, but the only people that would really benefit are Google engineers who had a cocaine conviction. We really want to see if we can extend this beyond Seattle into more affordable communities where people coming from prison actually can afford a place to live."
Success with Seattle's Fair Chance Housing Law
The ordinance has already had a positive effect for some families seeking housing in Seattle's rental market.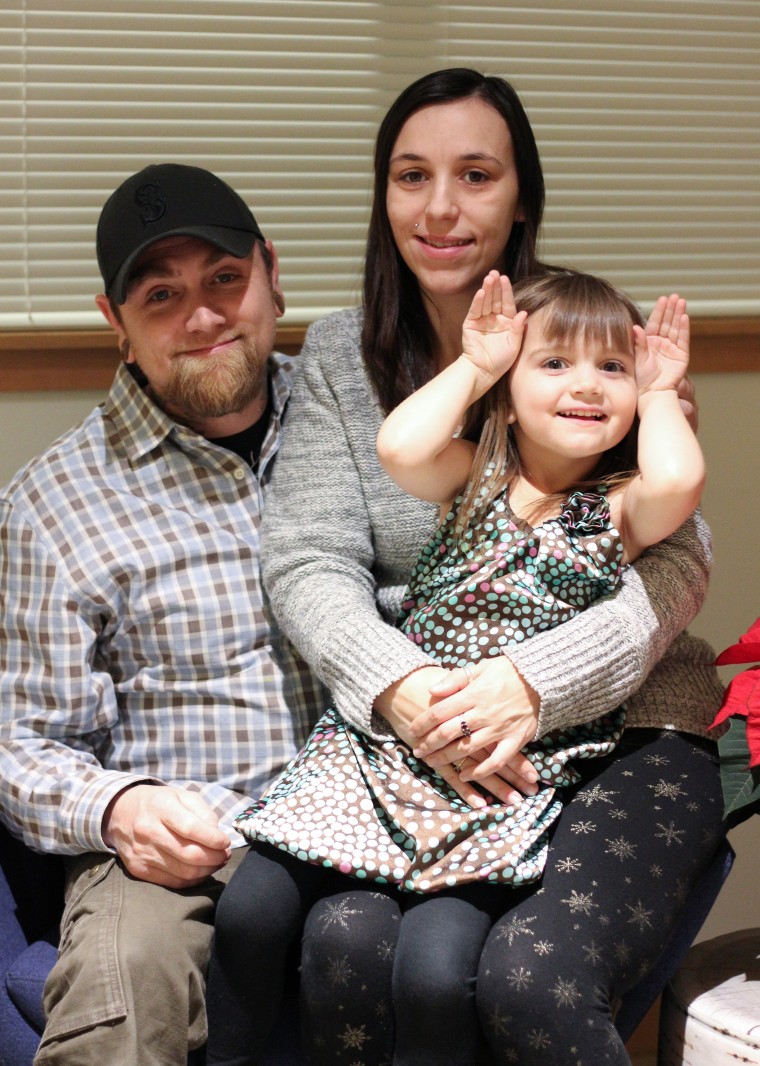 Prior to last year, Lisa Smith found it nearly impossible to find an apartment building that would accept them due to her husband's felony conviction from six years ago. The family already faced challenges in finding landlords who were willing to take a Section 8 voucher, which helps low-income families cover the difference between what they can pay and market rates.
Smith said the ordinance was the only reason her family was able to move into their current apartment. She submitted applications and paid a fee for two different apartments before she realized that they would be rejected because of her husband's criminal history.
She had even tried to call her current landlord, affordable housing developer Bellwether Housing, which did not accept tenants with a criminal history at the time.
Smith said her husband is currently working for Seattle Parks and Recreation and is doing well. "Since we've had stable housing, we're actually able to maintain a goal," she said. "We're not having to worry about surviving. We hope to own a house one day."
CORRECTION (May 20, 2019, 4:30 p.m. ET): An earlier version of this article mischaracterized the clearance held by Poulos. It was the top-secret eligible national security position clearance, not the top-secret clearance.