A second person pleaded guilty Thursday to hanging a rope and a confederate flag around an important Civil Rights monument at the University of Mississippi in 2014.
According to a plea agreement, Austin Edenfield, a former Ole Miss student, pleaded guilty to one count of aiding and abetting someone who was attempting to intimidate and interfere with black students and employees at Ole Miss.
A second ex-student, Graeme Phillip Harris, was indicted last year and was sentenced to six months in prison.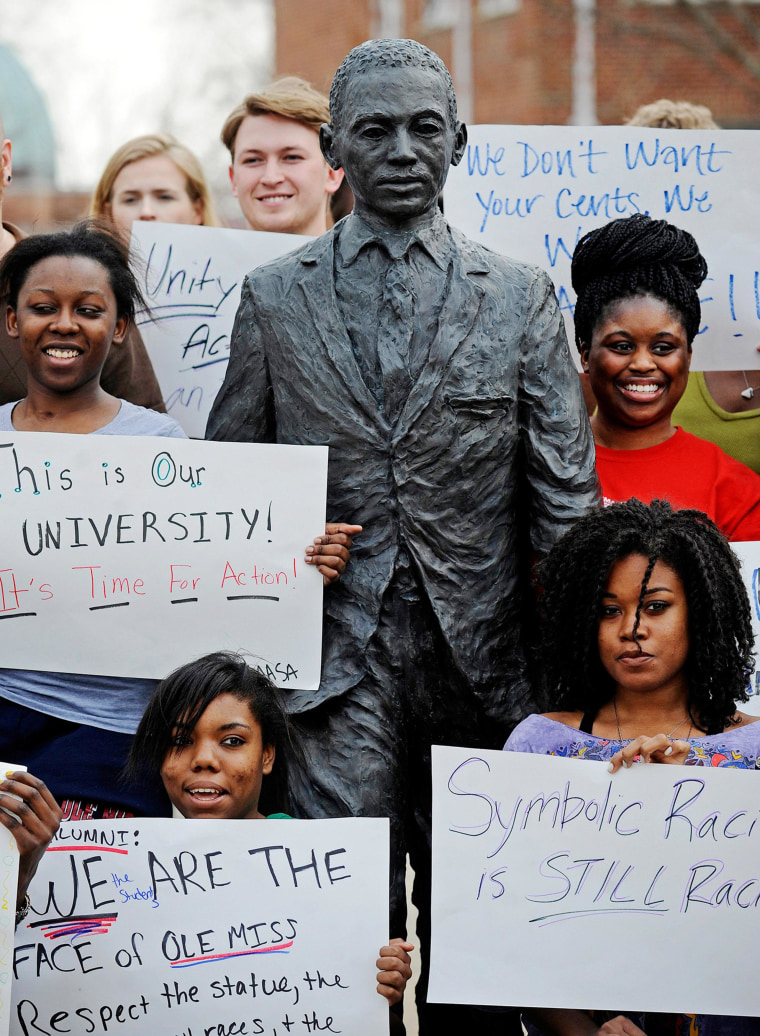 Edenfield, who was Harris' fraternity brother, admitted to helping place the rope and an old Georgia state flag — which prominently features the confederate battle flag — around the neck of James Meredith, the first black student to attend the university in 1962, according to federal court documents.
"Harris objected to living what he called a 'N-gg-r dorm,'" the documents say. So the pair — along with a third student — agreed to help Harris, who, according to the documents, said: "It's James Meredith. People will go crazy."
After placing the flag and the rope on the monument on the night Feb. 15, the students returned the next morning to see what it looked like in the daylight, the documents say.
The guilty plea comes as universities across the country have grappled with racial tensions on campus, protesting everything from the legacy of Woodrow Wilson at Princeton to a school administrator's handling of allegations of racism at the University of Missouri.