Financial illiteracy and financial insecurity are two common issues facing people of color today.
Julien and Kiersten Mitchell Saunders did not realize how common this problem was until they started considering their futures and what it would take to achieve their financial goals. In the process, they discovered a generation of older millennials sharing the life lessons they learned with others.
Following the birth of their first child, the Saunders launched the website rich & Regular, a project as a means of assisting other young, African-Americans in understanding the importance of financial well-being and wealth. After being under development for two years, it is designed to be a web-based platform where the two share tips on eliminating debt and personal finance through personal experiences.
"We launched the site because we wanted to serve as a relatable example to regular people like us," Julien, 37, told NBC News. "Often times, conversations about money are delivered in a way that feeds into the discomfort, shame, or fear people feel when talking about money."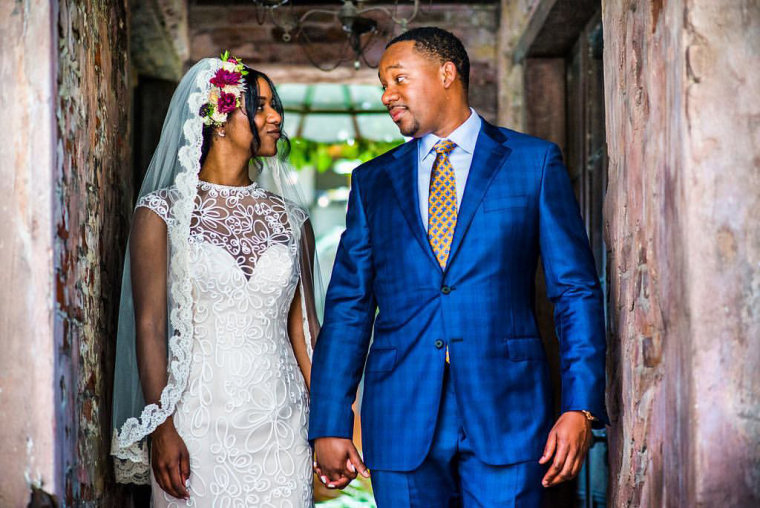 African-American household wealth, according to a recent report, is on a path to hit $0 by 2053. According to a 2016 U.S. Census Bureau American Community Survey, nearly 24 percent of African-Americans live below the poverty level.
"A lot of this is the lingering effect of Jim Crow, domestic terrorism and institutional racism that has held us back from making progress at the same rate as other groups," Julien said. "Black folk are far behind and in some cases, trending in the wrong direction concerning wage growth, unemployment, net worth, business ownership, graduation rates, homeownership etc."
By the time Julien turns 40 in the next few years, he and Kirsten will have paid off the mortgage on their home. Not long after that, if things go as planned, they hope to retire completely from the corporate world.
Bryant Eubanks, 24, did not have anyone teaching him about personal finance, saving, and debt when he was younger. However, he did have examples. An Atlanta native and Morehouse College graduate, Eubanks, remembers waking up on early Saturday mornings and finding his uncle sitting at the kitchen table with his glasses, shuffling through papers with his calculator.
"I really didn't know what he was doing and never seemed to ask," Eubanks told NBC News. "However, once I got older, I soon realized that he was budgeting and trying to find a way to manage the bills."
The first in his immediate family to attend college, Eubanks graduated with a degree in business administration with a focus in management. He quickly realized that prior to college, he didn't know much about accounting, marketing, and formulating a business plan.
"This made me think that if I, valedictorian of my high school, wasn't knowledgeable of this information; I could only imagine how many other African-American boys and girls were unaware," he said.
Since graduation, Eubanks has continued his work as a trainer for Chick-fil-A as well as working part time as a teller for Wells Fargo. He does not want to become a prisoner to the same paycheck-to-paycheck cycle his loved ones experienced, so he created a spreadsheet listing variable and fixed expenses as a way to manage his finances. He also entered into the Executive MBA Program in the Terry School of Business at the University of Georgia and hopes to help others achieve their financial goals.
"I believe that my initial reason to major in business led me to a greater purpose of mentoring and educating the next generation of becoming more financially literate and business savvy," he said.
Marcus Garrett and Rich Jones, founders of the podcast Paychecks & Balances, are also helping younger people through their life experiences. They describe the podcast as a personal finance and career advice resource geared toward millennials interested in the intersection of work, money, and life.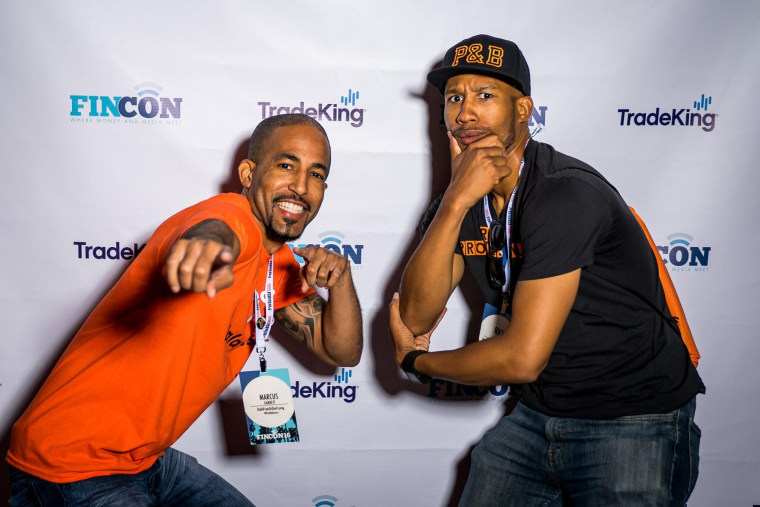 "We started this podcast because we couldn't find a show that made conversations about work and money fun, informative and relatable to people that look like us," they told NBC News via email. "We leverage our decade of professional experience as a Recruiter & HR Generalist and Certified Internal Auditor to provide entertaining insights and helpful tips on money management, professional growth, and other topics relevant to 20 and 30-somethings trying to get ahead."
Trial and error, said Garrett and Jones, is how they learned much of the information they share on P&B. Their misfortunes are what they believe draw their listeners to the podcast.
"It's easy to feel like you're the only one messing up. We make it clear that's not the case," Jones said. "We've each done some financially reckless stuff. But most importantly, we've learned from the mistakes."
Saunders, Garrett, and Jones said this is why they are doing what they can to help others not fall into the same traps.
"Understanding these topics is very important. You can't be financially free if you don't understand the components," Garrett said. "I've found that the millennials who are best with money often have a story that involves what they learned growing up. You don't know what you don't know and for many of us that's a lot."