She is the force behind "Selma," the drama about the bloody march for the African-American vote that has entered awards season as the film to watch.
The movie only came away with one Golden Globe on Sunday night, but it's one of the four nominations — Ava DuVernay as a contender for best director — that has Hollywood talking.
She has been celebrated, criticized and defended as the first African-American woman nominated in the directing category in the 72-year history of the Hollywood Foreign Press Association's highest honor.
"Ava you are a superhero. You used the arts to elevate us all and bring us together," said actor and hip-hop artist Common, who won best original song at the Globes for "Glory," with recording artist and producer John Legend.
"Selma" is a rare biopic about Martin Luther King Jr. That, plus David Oyelowo's remarkable interpretation in the role, is enough to get attention during awards season on its own. But the voice behind King was literally that of DuVernay herself. The rights to use Dr. King's original speeches were not permitted for use in the film and had to be rewritten. DuVernay, who came to the directing gig highly recommended by Oyelowo, re-scripted Dr. King's signature calls to action and prayers for strength, words that effectively inspired a nation.
According to The Center for the Study of Women in Television & Film, women direct top studio films only 4 to 6 percent of the time. And DuVernay's artistic choice to include the women of the movement as an essential storyline has arguably expanded both the race and gender criteria for directors hired in Hollywood.
DuVernay told NBCBLK that going into the Golden Globes she felt "we've already won."
"Selma" was shot for a reported $20 million, with a shooting schedule that resembled a no-frills independent feature and a speedy four months of post production. It proved more than satisfactory to the film's backers Pathé, Plan B Entertainment, Cloud Eight Films and Oprah Winfrey.
"When the film was finished, we were proud of what we were able to put on screen," DuVernay said.
For DuVernay, the film was personal. She spent her childhood summers with relatives who still live near the Edmund Pettus Bridge. Not only were her relatives able to wave at her on their way to work and visit the set, but civil rights leaders like Rep. John Lewis stopped by.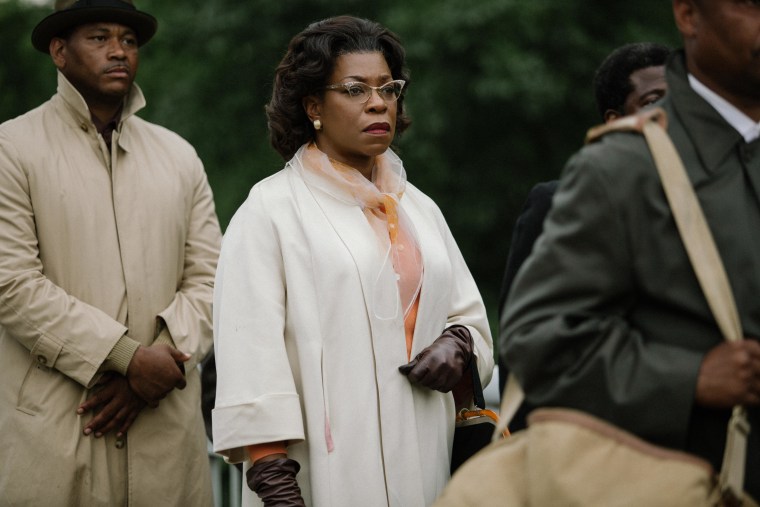 Even more special was access to Amelia Boynton, now 103, who was played with graceful defiance by Lorraine Toussaint. Boynton is credited as a matriarch of the movement, inviting Dr. King to Selma and being there — even providing the kitchen table — as the first draft of the Voting Rights Act of 1965 was written.
"Women make up half the population. How can you have a movement and the women are not there?" DuVernay said. "I knew of amazing women who may not have been amplified. They were the nurturers. There's no reason why we are made to be invisible."
Although Boynton couldn't stop by the set, DuVernay and Toussaint paid her a special visit.
"We brought the finished film," DuVernay said. "We brought her a TV and screened 'Selma' in her home."
DuVernay is still in awe.
"If I could get to that age where I could recall detail, dates, and the motivation behind a movement I would have started … it was just jaw-dropping to sit with her, at the feet of history," she said. "She's the reason why King and comrades went to Selma. It was such an honor that she was here."
In the film, DuVernay surrounded King with an ensemble of radical rule-breakers, in addition to President Lyndon Johnson, who frequently met with King and had tense conversations with Gov. George Wallace. Humanizing those historical figures was DuVernay's goal.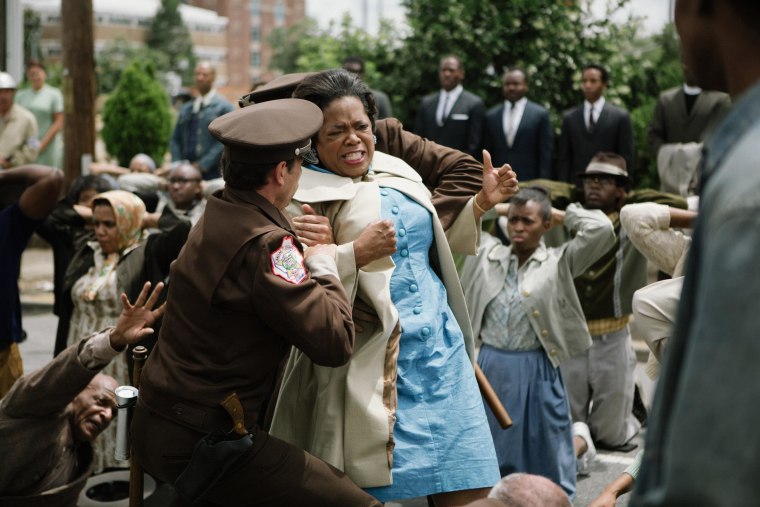 The advantage of having a black woman director achieve such a goal is evident in memorable scenes of Winfrey's portrayal of Annie Lee Cooper and Carmen Ejogo's Coretta Scott King. DuVernay spotlighted Cooper's intelligence as the threat to disturbing the peace in a county ruled by a racist sheriff, Jim Clark. DuVernay also crafted the most talked-about scene, in which Mrs. King, at her most vulnerable, manages to scale her charismatic preacher husband down to a mere mortal.
"Selma" took the extra step of including dates and interactions among King, civil rights leaders and the federal government, superimposing recorded logs on the screen. Still, Johnson's former colleagues and others have said LBJ and King were equal partners in planning the Selma movement. Former Johnson policy adviser Joseph A. Califano Jr. wrote in an op-ed piece for The Washington Post that the drama should "be ruled out this Christmas and during the ensuing awards season."
DuVernay told NBCBLK that she stands by the response she posted on Twitter two days later: "Bottom line is folks should interrogate history. Don't take my word for it or LBJ rep's word for it. Let it come alive for yourself. #Selma"
In the end, picking apart private conversations of history's decision-makers in order to smear a director's choices and bring negative publicity may not be wise when the director is DuVernay—a visionary who spent 15 years of her professional career as a Hollywood publicist.
The film's impressive showing during the Globes, and possibly in the upcoming Oscar nominations, should help it more than recover the $20 million production budget. Early box-office estimates have it at $13.5 million after its first weekend in wide release.
"Hopefully Selma acquaints people with the fact that our right to vote is not a given," DuVernay said. "As you see in the film with the next election, Jim Clark, who had been terrorizing them, was out. When the right to vote is used properly, you can create change."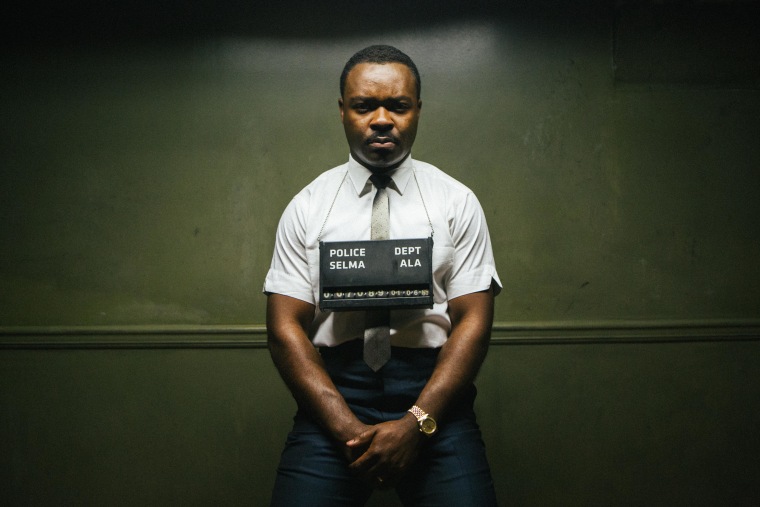 5 Things You May Not Know about Ava DuVernay:
First African-American woman to win Best Director at the Sundance Film Festival (2012) for her feature film "Middle of Nowhere", also starring David Oyelowo.
DuVernay was first introduced to the "Selma" script as a publicist.
"Selma" took 32 days to film.
DuVernay is the founder of the African-American Film Festival Releasing Movement, a film collective for the purpose of distributing Black independent films
In 2013, DuVernay won the Inaugural Heineken Affinity Award from the TriBeCa Film Institute. She donated the entire $20,000 monetary award to AFFRM.