Federal authorities in North Carolina will not pursue federal charges in the death of Shanquella Robinson, a 25-year-old woman found dead in Mexico during a trip with friends in October. 
From Robinson's family to Black social media users, many have demanded answers and prosecution consistently in the months since the Charlotte woman was found dead at a villa in Cabo San Lucas on Oct. 29. But on Wednesday, officials with the U.S. attorney's office in the Western District of North Carolina announced that, after a lengthy investigation with the Middle District of North Carolina, they "concluded that federal charges cannot be pursued." 
"As in every case under consideration for federal prosecution, the government must prove, beyond a reasonable doubt, that a federal crime was committed," authorities said in a news release. "Based on the results of the autopsy and after a careful deliberation and review of the investigative materials by both U.S. Attorneys' Offices, federal prosecutors informed Ms. Robinson's family today that the available evidence does not support a federal prosecution."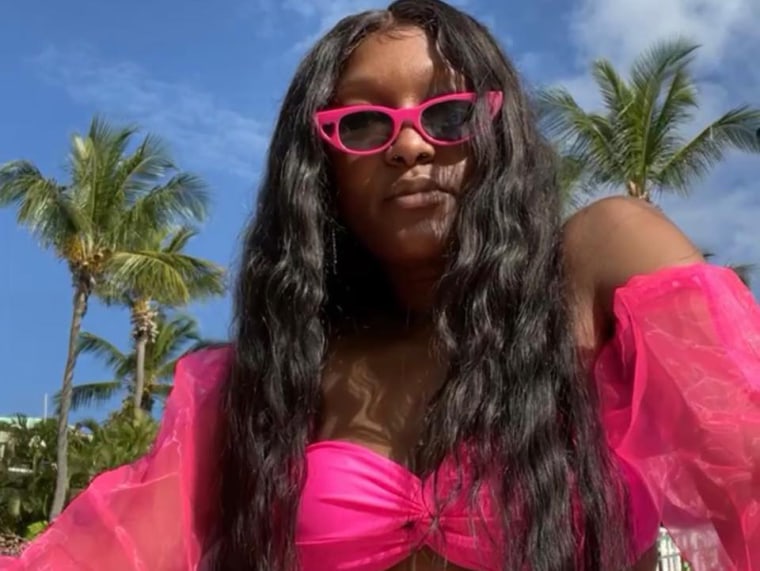 Attorneys for Robinson's family, Ben Crump and Sue-Ann Robinson, said in a statement Wednesday that there were differences between the U.S. and Mexico autopsies in Robinson's death. 
"These discrepancies can be credited to the delay in investigation by U.S. officials, who conducted a second autopsy once Shanquella's body was embalmed," the attorneys said. "When an investigation is delayed, the hard evidence to support prosecution diminishes, but in this case, that is due to the U.S. not considering this case to be a high priority."
The news comes weeks after Robinson's legal team urged the U.S. government in a letter to intervene in the case and expedite the prosecutorial process.
Robinson's relatives have long suspected foul play in her death. Robinson was vacationing with six friends at the Mexican resort, arriving on Oct. 28. She was dead less than 24 hours later with friends claiming she had alcohol poisoning, the family said.  Robinson's body had bruises and cuts, with knots present on her face. The necropsy report by the Baja California attorney general's medical examiner, made public by Ben Crump, one of the family's attorneys, labeled Robinson's death as "violent."
Posts about Robinson's death went viral on Twitter, Facebook, Instagram and TikTok. 
People have also shown their support beyond the social media outcry. A fundraiser for the family has brought in more than $363,000. Hundreds of family members, friends and supporters gathered for Robinson's funeral in November.
Federal authorities said Wednesday that they usually don't issue public statements regarding the status of an investigation, but due to the public concern and the circumstances of Robinson's death, they wanted to "reassure the public" that they extensively reviewed the available evidence.
"The death of Ms. Robinson has been incredibly difficult for her family and the community," the news release said.
As for the family, the attorneys said they haven't lost hope in the case.
"While it is discouraging for the loved ones of Shanquella that their own Department of Justice will not be pursuing charges against Shanquella's aggressor, it is our stance that justice is still possible for her death," they said in the statement. 
Robinson's family did not respond to a request for comment.
Salamondra Robinson said at a news conference last month that she was still struggling to cope with her daughter's death. "It's still like a nightmare," she said. "I don't know how anyone could have done her like that."