In the first season of "She's Gotta Have It," DeWanda Wise contends with the patriarchal lens as the fiercely confident and independent Nola Darling.
As an artist, she stands up against rampant street harassment in her groundbreaking piece, "My Name Isn't." She also reclaims control over her body and voice when she sits down each of her male jump-offs (Lyriq Bent, Cleo Anthony and Anthony Ramos). Nola lets them know that despite the fact that she has sex with them, they do not own her and don't even really know who she is. She has sexual agency, something that is woefully lacking on screen when it comes to black female characters. ("It's only like us and 'Insecure,'" Wise tells NBCBLK.)
But in season two, premiering May 24 on Netflix, Nola struggles to hold on to her identity in the midst of much change. She's in a monogamous relationship with girlfriend Opal (Ilfenesh Hadera), is becoming a maternal figure to Opal's daughter Skyler (Indigo Hubbard-Salk), and is considering what it means for her artwork to be commercialized in her increasingly gentrified Brooklyn neighborhood.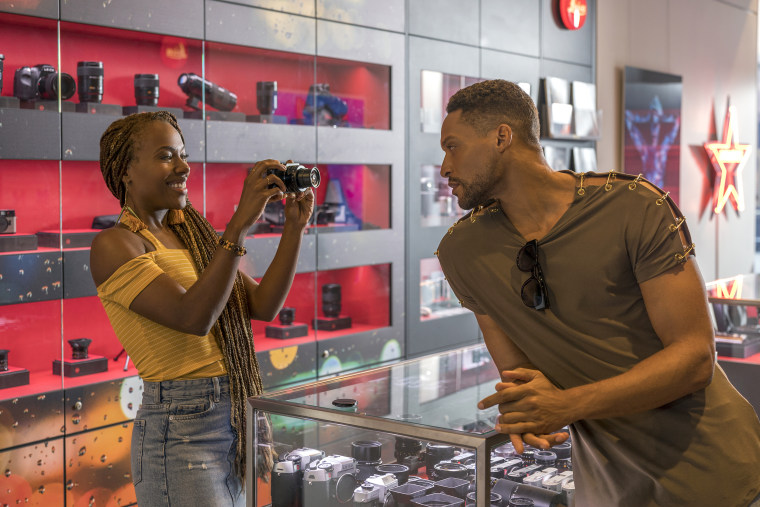 Grappling with new things that challenge her identity and assurance — such as how she wants her art consumed and by whom, being in a relationship with a single mother and finding art inspiration in Puerto Rico and on Martha's Vineyard — is all part of Nola's maturation in season two. Her evolution compelled Wise to reflect on her own journey.
"That was super tactile and familiar for me," Wise says. "As artists grow and evolve, so does everything else in their lives. Their friendships and relationships change. I think as strong and confrontational to the status quo as Nola was, there's something to be said about her at least giving some things a chance. [But] there is a real fear of influence and letting go of control."
That anxiety rings true for the actress as well, who works hard to curate an image of herself that is not dictated by Hollywood standards for black women.
"I made a choice years ago to gravitate toward women characters who could be cast aside or deemed difficult," Wise shares. "Everyone wants a wholesome Clair Huxtable type. In my opinion, we have been marred with a responsibility of representation. It's the racial burden of upward black mobility."
"So, I very intentionally decided to go, as I call it, the 'Rihanna path.' Because she came onto the scene and was disruptive. She made people uncomfortable. I chased that because I felt like there was more work and grit and interesting nuance there."
Wise makes a conscious decision to work with people who support that mission and don't stifle her as an artist. It's what's led her to characters such as Nola, the authoritative space flight commander Alexa Brandt on "The Twilight Zone" and the commitment-phobic lesbian Erin in "Someone Great."
"Now that there are more options, I am less likely to walk into a scenario where I know my voice won't be heard or respected, or where a certain creator is trash," she says, of working with potential collaborators. "I am not going to be in a situation if I know it's not going to be advantageous or it's hypocritical to who I am as a human."
It's also important for Wise to be part of a project in which female characters have real confrontations with each other and themselves that aren't always reliant on men.
We saw that in season one of "She's Gotta Have It" when Nola tries to discourage Shemekka (Chyna Layne) from getting butt implants. We see it in season two, as well, when Nola's corporate friend Clorinda (Margot Bingham) wants her to accept an opportunity to turn "My Name Isn't" into an ad that could make her look like a sellout to her fans.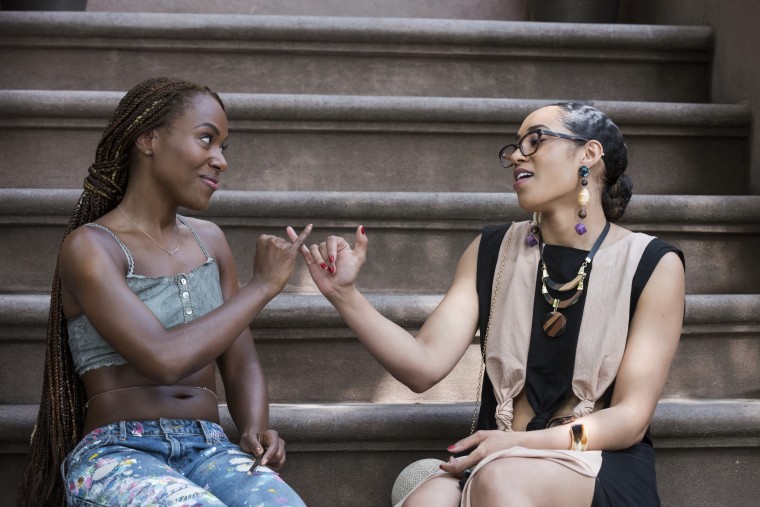 "As women, there are elements of season two that we wanted to make sure we got right," Wise said. "We really worked hard to get to the heart of what's at stake and what nerves are hit [between the characters]. Margot and I really wanted to make sure that it wasn't about Mars [Ramos]. It didn't have to be. There's enough conflict between friends that they don't have to create [something else]."
Having open and honest conversations is just one part of Nola's self-actualization this season. Another aspect, which speaks to Wise's own journey, is understanding how the image she projects connects with who she actually is.
"I found it fascinating because I have a reputation for being a pretty confident person," Wise said. "Part of that is just 'fake it til you make it,' as my mom always used to say. I spent a good portion of my 20s moving into what I liked about myself and making sure those weren't things that I would like for the next 10 years but not the next 50."
"So self-love for me, as well as Nola, has to do with negotiating who I am in my life and in my art and making sure that the Sasha Fierce voice I am putting out into the world is consistent with my actual human voice, and that I remain as authentic as possible so that I can continue to allow that to transfer into my work," she said.