While the growing national conversation around women's reproductive rights has been a plotline in television and movies, rarely do you see a character go through the hardships and the process of an actual abortion.
Some news outlets heralded 2016 as the year where the idea of an abortion became more "honest" and "destigmatized" but TV trailblazer Shonda Rhimes has been addressing this issue for the last decade on her shows. On Thursday, Planned Parenthood Federation of America announced that Rhimes would have a new role – as a member of their national board.
Related: Cecile Richards: GOP Health Care Bill 'Singles Out' Planned Parenthood
For Cecile Richards, president of Planned Parenthood, Rhimes was a natural choice for many reasons. Richards explained in an interview to Elle that Rhimes has always been a long-time supporter, already serving on the Board in Los Angeles, and she felt that the executive brought a valuable perspective.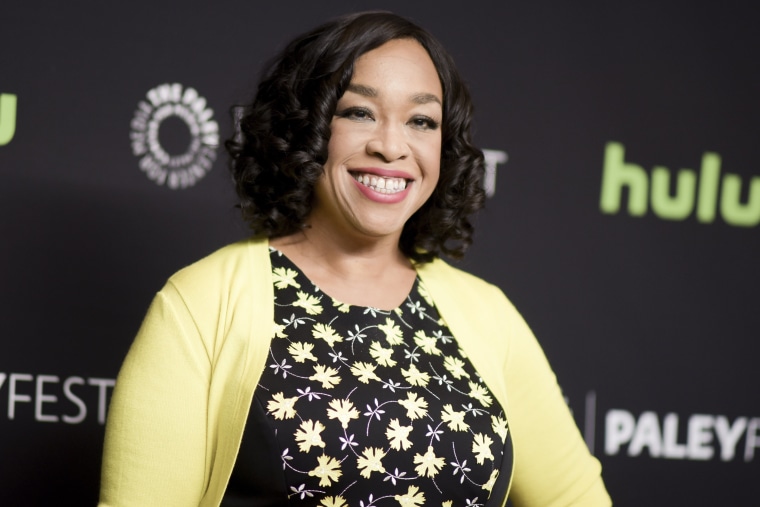 "But what she brings not only to this board, but frankly to the world, is her commitment to lift up the stories of people who don't always get heard, whether it's in the way she talks about LGBT issues or women's reproductive health care or [the way she] centers people of color on television," Cecile Richards told Elle.
Related: Opinion: Neil Gorsuch's Frightening Record on Protecting Women's Rights
Rhimes first dealt with the sensitive topic of abortion in her TV shows on Grey's Anatomy in 2011 when Cristina Yang, one of the main characters, felt that she could not have a child, because her whole life was dedicated to being the best surgeon she could be.
Later, in 2015, Rhimes would go further in her show Scandal with a scene that showed Olivia Pope going through the actual procedure of the abortion, a move that Rhimes did not find all that controversial.
"I'm constantly having the conversations; I had a lot of conversations when we did that scene in which I tried to explain that just like all the scenes I did on Grey's Anatomy, in this scene we were portraying a medical procedure that is legal in the United States of America," said Rhimes about the scene in Scandal.
Richards and Rhimes both felt this was a crucial time in the fight for women's reproductive rights. Recently, the Senate voted to allow states to withhold federal family planning funds from Planned Parenthood and other abortion providers, with Vice President Mike Pence giving the tie-breaking vote.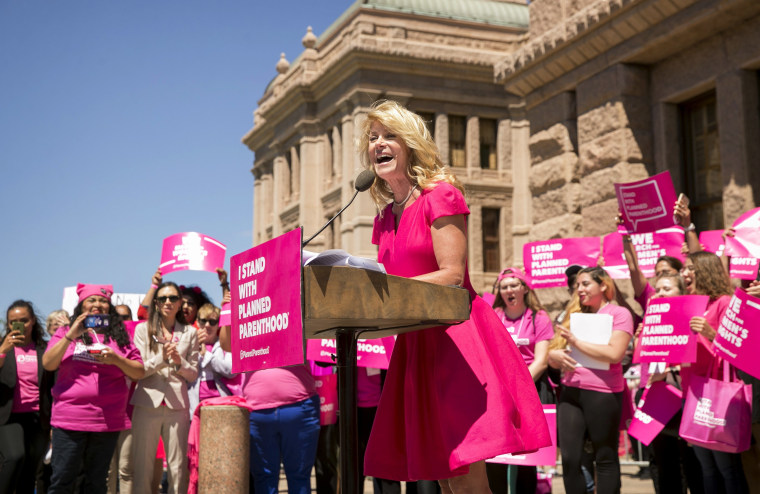 "I think the point of our country, our planet, the reason we're all here, one of the best things that we can do is be concerned about something even when it doesn't concern us," said Rhimes to Elle when discussing how some of the media is portraying this as only a "women's issue."
Related: Kentucky's Last Abortion Clinic Saved From 'Imminent Closure'
But Rhimes does not want to downplay the fact that Planned Parenthood is one of the few health care providers that is geared towards women and allows women to have a safe space for all types of health care, not only abortions. In fact, only 3 percent of the services that Planned Parenthood provides every year are actual abortions – from STI/STD testing and treatment, to cancer screenings, to contraception services and sex education. Patients pay for these services based on the Title X's discounted fee scale, but Title X does not apply for abortions.
Planned Parenthood points out that it's women of color who stand to suffer most if the organization were to be defunded. Half the patients served are people of color, 370,000 being black and 575,000 being Latino. In a recent study released by Planned Parenthood, 32 percent of black women and 42 percent of Hispanic women cited "cost of the test" as a reason why they do not get cervical cancer screenings as often as they should.
Rhimes' addition to the 31-person national board brings the diversity to 13 persons of color.