On March 3, 1920, a group of African American businessmen gathered for a meeting in Atlanta, to talk about baseball.
Just a month before, Andrew "Rube" Foster, the legendary pitcher and manager of the Chicago American Giants, had made history by forming the Negro National League, an association of black teams styled after Major League Baseball that would become the first professional league for black baseball players.
The businessmen in Atlanta followed suit, and the Negro Southern League was formed.
This month, the Negro Southern League Museum in Birmingham, Alabama, will celebrate the league's centennial anniversary, and in remembering the league and its triumphs, the inseparable history of segregation resurfaces, too.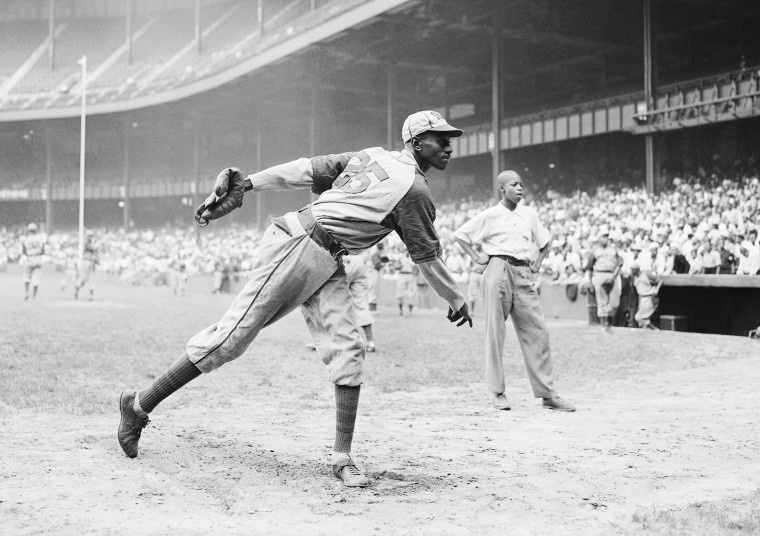 "I think the entire history of the league is caught up in recognizing both sides of the picture, and acknowledging that you can't talk about it without talking about segregation," Leslie Heaphy, a professor of U.S. history at Kent University who has studied the negro leagues for decades, told NBC News.
She emphasized that "the accomplishments of all those involved should be celebrated, should be remembered," but that it should be done within this context. "The only reason these leagues existed was because of our history of segregation," she added.
With Foster at the helm, the Negro National League became a success, giving black players and managers athletic and economic opportunity for years. In part because of this effort, Foster is widely known today as the "father of black baseball." He was inducted into the Baseball Hall of Fame in 1981.
The Negro Southern League, while successful in its own right, didn't reach quite the same degree of success. It served for decades as a minor league in the South, feeding players to the NNL and other national leagues until it folded in 1951.
Five former NSL players — Willie Mays, Leroy "Satchel" Paige, Hilton Smith, Norman "Turkey" Stearnes, and George "Mule" Suttles — were later inducted into the Hall of Fame.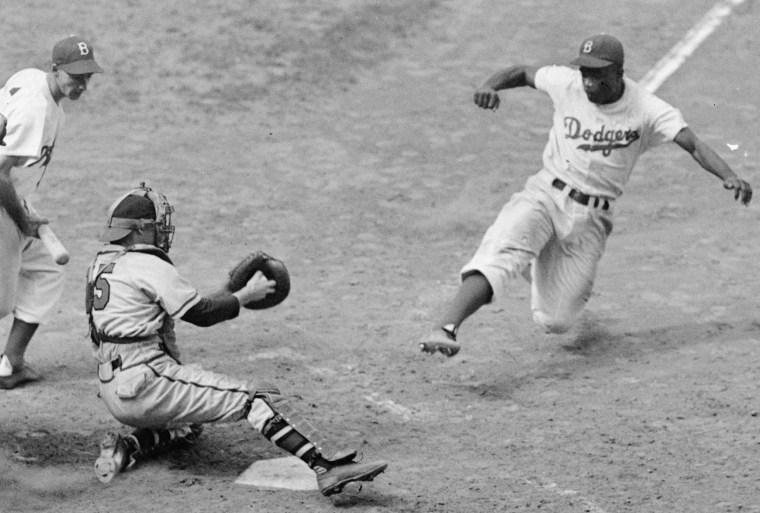 Until 1947, when Jackie Robinson signed with the Brooklyn Dodgers, breaking the color line, negro leagues were the only places black players could play. But while Robinson's signing is sometimes seen as the end of segregated baseball, Heaphy said it took a decade and a half longer for all major league teams to have even a single black player.
"It was a long, hard struggle. We fought so long to get equality in the MLB and, you know, it's still going on," former Southern Negro League player Ernie "Big Dog" Fann told the NBC News local affiliate WVTM 13 in Birmingham.
Though Robinson and a few others found success in the MLB, many black players were never given the chance. Fann, who devoted much of his life to the sport and played for several teams in the NSL, never got his shot in the MLB.
"I still have dreams about it," he said. "I still have dreams, and I think about how I could've been right there."

Heaphy said that many African American players never received as much recognition as minor league players did in white organized baseball leagues.
"It's broader than people even think," she said of this history of discrimination. "We're looking at not just baseball history, not just sports history, we're looking at the totality of American history and trying to understand all the different aspects of it. For a lot of people, I think one of the best ways to understand and see the importance of our past is through sports."
She hopes that the 100th anniversary of the NSL will be an opportunity for people to reflect on the country's history of segregation.
"This is why in recent years major league teams have taken their teams to visit the Negro leagues museum in Kansas City, in order to give them a sense of the past and whose shoulders they're standing on," Heaphy said. "I think that's what an anniversary like this gives us that chance to do, but we should be doing it in its totality."