Say what you want about Spike Lee but he gets the job done.
The Academy Award winning director of films like 'She's Gotta Have It', 'Jungle Fever', 'Do The Right Thing' and the Peabody and Emmy Award winning documentary 'When The Levees Broke: A Requiem In Four Acts' has a new cinematic masterpiece to his credit, 'Chi-Raq,' which hits theaters today. Despite the fact that the film has been mired in all sorts of preconceived misconceptions and controversy surrounding its subject matter -- and title -- it's a project that Lee completed against many odds.
The film, which stars Nick Cannon, Wesley Snipes, Jennifer Hudson, Teyonah Parris, Angela Bassett, John Cusack and Samuel L. Jackson, is a modern day adaptation of the ancient Greek play 'Lysistrata' by Aristophanes centering on a woman who goes on a sex-strike in order to end the war.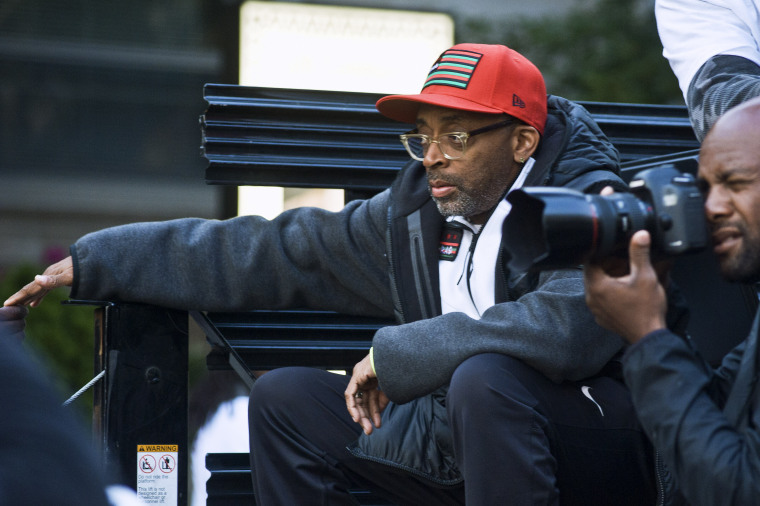 Crafted in the signature style of Lee's most beloved movies, 'Chi-Raq' is set in the treacherous environs of Chicago's South Side, which has become the real life killing fields of America due in large part to gang warfare. Co-written with Kevin Wilmott, the film is a satirical examination of the menacing mayhem juxtaposed with hip-hop music and all dialogue spoken in rhythmic poetic verses.
A lot of times we as a people underestimate our power and when you're in a position to give a qualified person a gig in an industry that's not set up for them to be in, you gotta do that.
Filmed in Chicago earlier this year, Lee had his work cut out for him; early backlash ensued over the movie's title, which is not just a play-on-words about the war-like murder statistics but also the name of one of the main characters. Embattled Chicago mayor Rahm Emanuel and his concern for the city's public perception didn't help matters either.
"The mayor told me that the title 'Chi-Raq' was going to hurt tourism and economic development," Lee told an audience of marketing executives and tastemakers at the Marriott Marquis in New York City in September. "He was only talking about one part of Chicago. There's no economic development on the south side. There's no tour bus on the south side. And I told the mayor that I was more concerned about lives than his so-called tourism and economic development."
"It is desperate times in Chicago … We started shooting Chi-Raq June 1st and we finished shooting on July 9th and during that time 331 people got shot and 65 got murdered," Lee explained, adding, "so it's out of control in Chicago."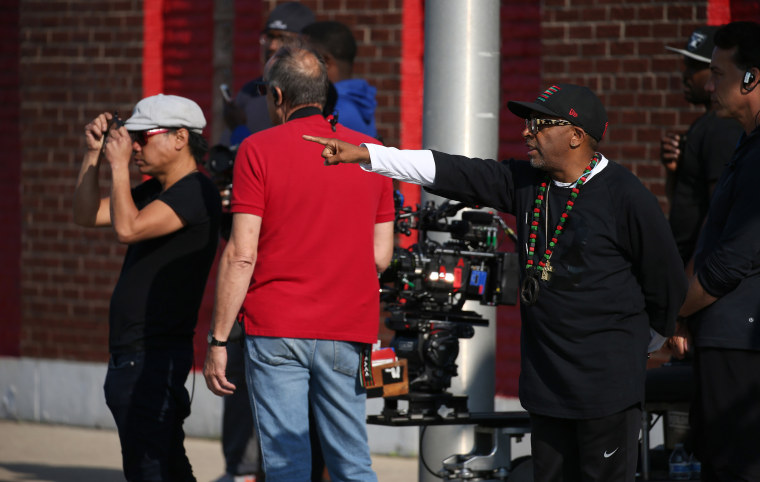 "New York City has three times the population of Chicago, yet they have more murders. L.A. has twice the population, still Chicago has more murders. It's basically young black men killing young back men and these young brothers don't see any hope so therefore they don't care about their lives and if they don't care about their lives they don't care about anybody else's lives. People get killed by just being in the crowd."
Since 1983, the Brooklyn-bred auteur has used film as a forum to tackle controversial subject matter impacting African-Americans in contemporary settings. A young woman's journey of her sexual liberation ('She's Gotta Have It'), the inner world of black fraternities and sororities ('School Daze'), and the trials and tribulations of interracial romance ('Jungle Fever') are just some examples of the type of complex storytelling he's done over the past three decades.
And city officials and political maneuvers be damned, Spike Lee succeeds at his tasks.
Even after becoming one-to-watch in Hollywood with a few noteworthy films under his belt and even on the heels of garnering an Oscar nomination (Best Original Screenplay) for 1990's 'Do The Right Thing,' Lee met resistance during the production of one of his greatest works to date, 'Malcolm X' starring Denzel Washington.
"We were getting ready to shoot 'Malcolm X' and so we were crewing up and I had my meeting with the teamsters," he revealed. "And the teamsters are the ones that drive the trucks. And I said, 'Do you have any black teamsters?' and they said 'No.' Well I said 'You know what, the Fruit of Islam will be driving the trucks and if you want to come down to the set and deal with the brothers, they wont just be selling bean pies to you.'"
"And a week later, miraculously, they found some black teamsters," Lee, 58, quipped. "So I think a lot of times that we as a people underestimate our power and when you're in a position to give a qualified person a gig in an industry that's not set up for them to be in, you gotta do that. So we were going to the mat with the teamsters. And we were not going to do 'Malcolm X' if we didn't have any black teamsters on the movie and we had the Fruit who was going to drive the trucks."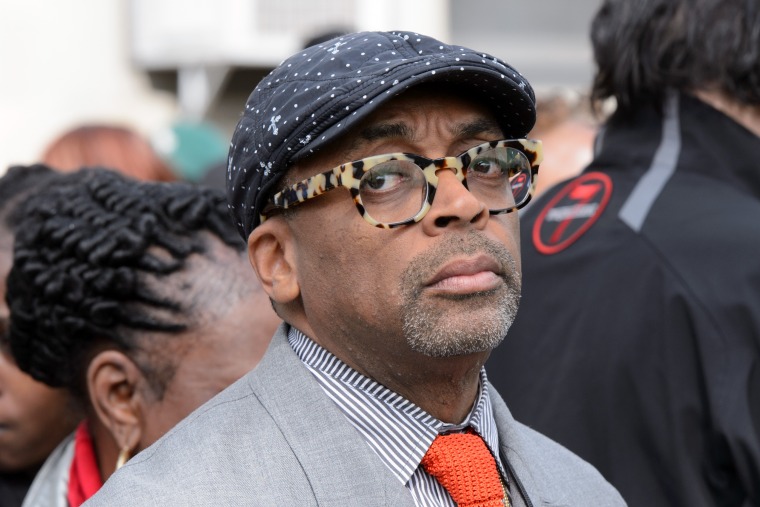 With his no holds-barred tenacity and "by any means necessary" attitude, he became the new (and unapologetically black) face of no-holds-barred filmmaking.
Long before crowd funding became the de rigueur of independent filmmaking, Spike Lee used credit cards and loans to finance his vision. With a resume of over 30 films to his credit, he's worked with every major Hollywood studio. But everyone told him "no" with his latest work.
Luckily Amazon took a chance and 'Chi-Raq' is the e-commerce giant's first foray into motion pictures to be released theatrically after enjoying success with streaming content online.
"I want everybody to understand that it only takes one yes," Lee encouraged. "No matter how many 'No's' you get, don't be discouraged."