Spike Lee's next "joint" will reportedly revisit the contentious protests on the University of Missouri campus this past fall, which led to a near boycott by the school's football team and the eventual resignation of the school's president.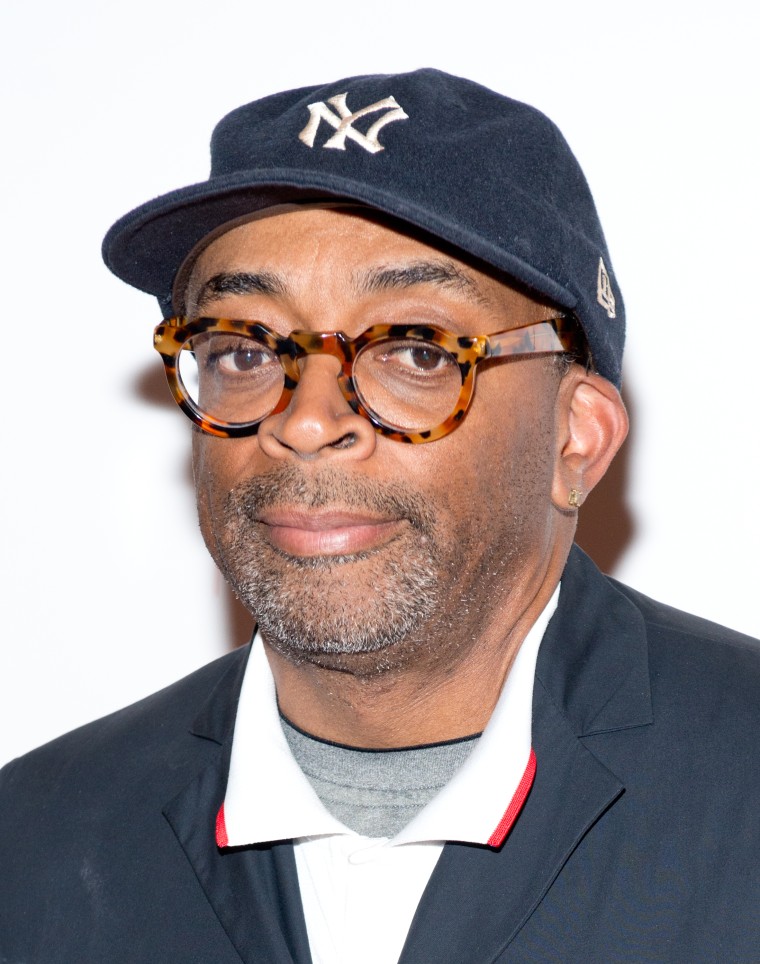 The events unfolded amid a series of alleged racial incidents on campus — including racial slurs hurled at minorities and the appearance of a swastika drawn in human feces on a campus bathroom wall — that left many black students feeling underwhelmed with the university's response. Student activists protested for months under the banner of Concerned Student 1950 (the year Mizzou integrated), but their efforts didn't gain real traction until a sizable portion of the school's football team threatened to sit out games. Had the team forfeited their next game, the school stood to lose $1 million.
Then-president Tim Wolfe stepped down ("It was the right thing to do," he said), but campus protests continued for several days afterward as activists insisted that their list of demands be met — demonstrations that culminated in one professor's infamous call for "muscle" to help keep reporters out. The protests inspired similar black student-led demonstrations (#BlackOnCampus became a popular hashtag) around the country. Meanwhile, conservatives lashed out at the protests, calling them"infantile" and "disgusting."
RELATED: #ConcernedStudent1950 Protest at University of Missouri Picks Up Steam
Director Spike Lee, who has made acclaimed documentaries about Hurricane Katrina, the 16th Street Baptist church bombing and the careers of Michael Jackson, Jim Brown and Kobe Bryant, plans to aim his lens at the Mizzou movement in a film for ESPN entitled "2 Fists Up."
According to the Columbia Daily Tribune, the film, which will be released digitally on May 31 as part of a new series of 15-to-30 minute mini-docs (or rather, "Spike Lee's Lil' Joints"), will be "an examination of how the Black Lives Matter movement sparked activism at the University of Missouri, its football team, and across the rest of the United States."
The "Do the Right Thing" filmmaker reportedly has been on campus conducting interviews with students and recently attended a screening of a 30-minute documentary made about Concerned Student 1950. The director also filmed a recent protest by student activists over the lack of racial progress on campus in the aftermath of Wolfe's resignation.
"The working group is working and the protest that happened on our campus today is unfair and might leave a wrong impression about the amount of progress we have made and the climate on our campus today," Chuck Henson, interim vice chancellor for inclusion, diversity and equity, said in a statement to the Kansas City Star. "We are dealing with issues that took more than 100 years to develop here, and it is certainly going to take more than 100 days and three meetings to address," he said.
"We try to reach out, and they shut the door on us all the time," countered Imani Simmons-Elloie, a member of Concerned Student 1950. "It's always portrayed that the black kids are crying wolf, but the media was here to see that they close the door on us."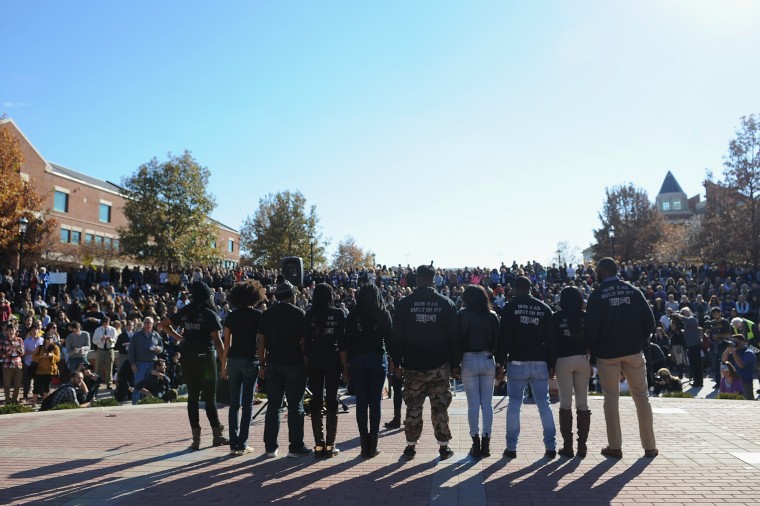 Lee has yet to comment publicly on his planned film. Nevertheless, he has been on a topical streak as of late. His last feature film, "Chi-raq," explored the gun violence epidemic in the city of Chicago. Although the film did receive some
strong critical notice
, it didn't perform well at the
box office
and it has its fair share of detractors, like hip-hop star and Chicago native Chance the Rapper. The artist, who appears prominently on fellow Chicago rapper Kanye West's new album, has
called
the film — which satirically portrays a sex strike waged to combat gun violence in the city — "exploitative," "offensive," "sexist," and "racist." Lee has
snapped back
, pointing out that Chance the Rapper's father works in embattled Mayor Rahm Emanuel's administration.
Meanwhile, Lee has also lent his outspoken voice to the 2016 election,
recording a robocall
to buttress Sen. Bernie Sanders' ultimately unsuccessful effort to win over African-American voters ahead of the South Carolina primary.