On the heels of its fortieth anniversary, the legendary Broadway musical 'The Wiz' is getting a new life breathed into it with NBC's presentation of 'The Wiz Live' premiering December 3rd.
Directed by Kenny Leon, the television event -- in rehearsals for the past several weeks at Bethpage, New York's Grumman Studios -- features a well-decorated cast and creative team tasked with shining a new light on the original 1975 production, which opened at the Majestic Theatre and went on to win a string of coveted awards -- making history as the first black musical to win 'Best Musical' at the Tony Awards (To date, it remains the only one.)
Stephanie Mills, who originated the role of Dorothy on Broadway and portraying Aunt Em in the telecast, is overjoyed about being a part of the revitalization of 'The Wiz' -- long considered the 'black version of The Wizard of Oz.'
"You know, it's a continuation of the journey," the Grammy Award-winner told NBCBLK. "And I'm so glad that they are adapting it from 1975, the original script so it's very much like the play. It's going very, very well. It's exciting and I know that Ken Harper, who was the producer and it was really his baby, and Geoffrey Holder and Charlie Small are really smiling to know that after 40 years, it's here and what a way to celebrate it."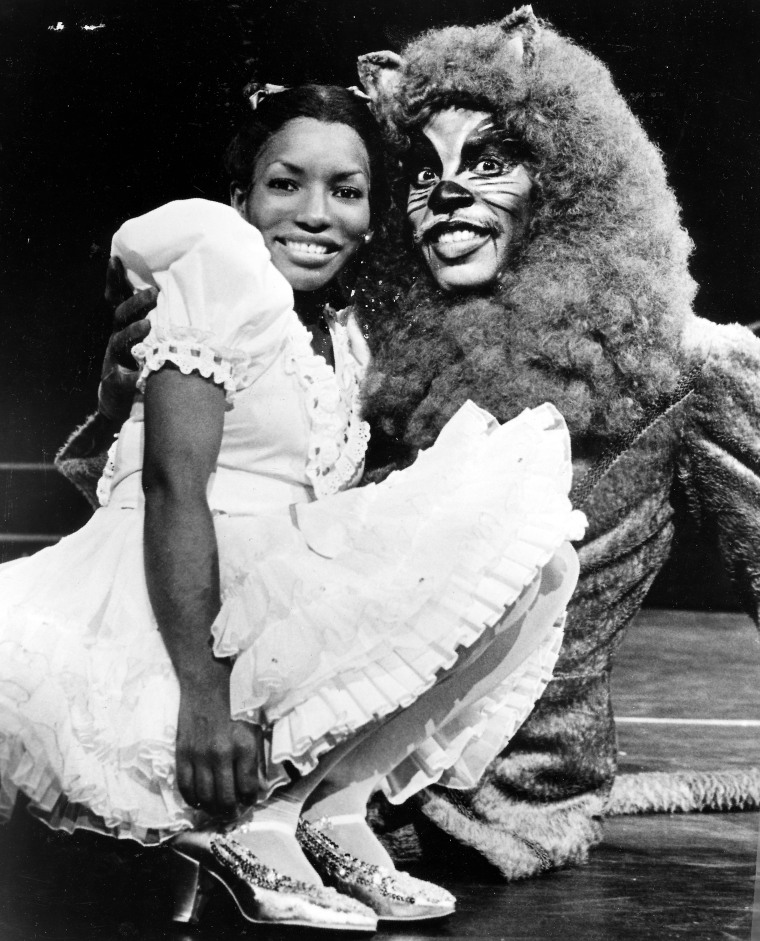 Adapted from L. Frank Baum's 'The Wonderful Wizard of Oz,' 'The Wiz's book was scripted by William F. Brown, with music and lyrics by Charlie Smalls. George Faison crafted choreography and Holder handled direction and costume design of the musical. With a cast that also included Hinton Battle, Tiger Haynes, Ted Ross, Mabel King, Clarice Taylor, Tasha Thomas, Phylicia Rashad, Dee Dee Bridgewater and Andre De Shields, 'The Wiz' -- officially titled 'The Wiz: The Super Soul Musical 'Wonderful Wizard of Oz' -- went on to become a massive Broadway hit, winning seven Tony Awards and playing more than 1600 performances over four years.
Mills, who won raves at age nine in the Broadway musical 'Maggie Flynn' and continuously beat out hopefuls for the top prize at the Apollo Theater's famed Amateur Night contest, almost didn't get the iconic role that would eventually change her life.
Have her tell it, she wanted no parts of the history-making vehicle.
"I was 17 years old and as a matter of fact, I didn't want to audition for 'The Wiz' because I had auditioned for a lot of things that I did not get," the Brooklyn-reared dynamo revealed. "And that's why I think people don't see me in a lot of things because I just won't audition."
"The audition process for me is just brutal, I can't do it, I don't like it," Mills furthered. "It's just painful for me to do it. I can't do the rejection. It was too painful for me and then, at the auditions; the people are just staring at you, looking at you like you're crazy. I didn't like so it didn't go up for a lot of things. But my mom went with me the first day and they liked what they heard and then I auditioned a second time at the theater and then the last time that I auditioned for 'The Wiz' I went to Geoffrey Holder's house and it was myself, Ken Harper and my mom and that's when they told me I finally got the role as Dorothy."
Luckily for the world, the pint-sized vocal powerhouse did seize the role. And owned it, too.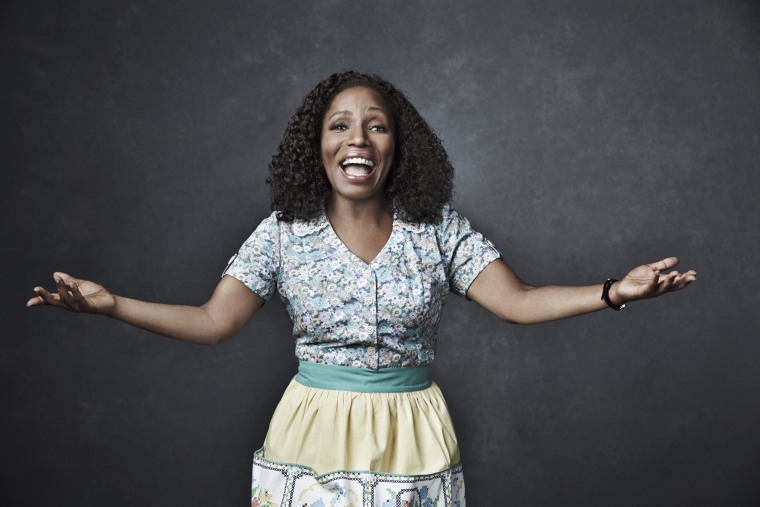 Mills rendition of 'Home' -- the musical's "11 o'clock number" -- has stood the test of time and became one of Broadway's quintessential show tunes. It's an enduring favorite of talent competition hopefuls. It's such a great song for singers; Whitney Houston used the tune to make her national television debut on 'The Merv Griffin Show' in 1983. Even Barbra Streisand tackled it for a recording in 1985 (later released in 2012). And Tony and Emmy Award winner Kristin Chenoweth sang it for the first season of 'Glee' in 2010.
But no matter who sings the song, it's Stephanie Mills'. She even re-recorded 'Home' as the title track for her 1989 opus on MCA Records.
Even with a string of R&B and dance chart-topping hits to her credit -- including 'What Cha Gonna Do with My Lovin,' 'Never Knew Love Like This Before,' 'Two Hearts' (with Teddy Pendergrass), 'The Medicine Song,' 'Something in the Way (You Make Me Feel)' and 'I've Learned to Respect the Power of Love' -- the Charlie Smalls-penned ballad remains her signature song.
"To this day, that's the first song everyone asks for when I first hit the stage. They yell 'Home' 'Home,'" she confided. "But what a wonderful song to be associated with and what a wonderful journey this has been. And I call it a journey because it isn't over yet. There's more to come."
As Aunt Em in 'The Wiz Live,' Mills, 58, is singing a different tune however -- literally.
"I feel like I'm making history all over again playing Aunt Em. With the song 'The Feelings We Once Had,' I've heard it a thousand times but I never sang it before and it's wonderful because now I am an aunt and I am a mother and I'm really, really proud because the story is so wonderful and beautiful."
"People always ask 'Well how is The Wiz is going to relate to this generation?' and I say it's because the aunt is taking care of her sister's child and who doesn't have an aunt who isn't taking care of them or someone's children? It's just a story that everyone can relate to."
An announcement is expected shortly that Mills will return to Broadway in the upcoming Leon-helmed revival of 'The Wiz' next year. But she's mum on that. Well sort of.
"I'm just so happy about 2016 because they are taking it to Broadway and they start rehearsals in August and people get to enjoy the journey and the yellow brick role all over again."
Until then, all eyes are on 'The Wiz Live,' which also stars Queen Latifah, Mary J. Blige, Uzo Aduba, David Alan Grier, Amber Riley, Elijah Kelley and Common. Newcomer Shanice Williams beat out hundreds of young women during open casting calls for the role of Dorothy.
She considers Williams the "wonderful princess" and is happy to have passed the torch to her.
"You know, I have never done anything like this for television so I'm like 'Wow' and I really don't consider myself an actress," she shared. "I mean I can do it but I really don't consider myself and actress but to work with the brilliant Kenny Leon and to be under his tutelage is just amazing because I think he's a gifted director and he has given us so much freedom to do what we need to do and work hard, and giving it all with love and compassion … what makes me very relaxed is that he's rehearsing it like a Broadway show. So we don't feel like it's TV, we feel like we're just rehearsing for a Broadway show, which takes some of the anxiety and nervousness a little bit away from it."
Before and after 'The Wiz Live,' Mills fans (old and new) can delight in the new song she released on Black Friday -- a duet with her cousin K-Ci Hailey (of Jodeci fame) entitled 'Afraid to Love' produced by Hiriam Hicks and Richard Williams-- via Apple Music.
"No one really knows that we're family and this is the first time that we've got a chance to work together," she explained, promising more for the future. "I'm working on new music. And there are some other things that we are working on that I cant really talk about right now but we are working on new music. New music is coming."