Racial and economic segregation costs the country billions of dollars annually, according to a new study by the Metropolitan Planning Council and the Urban Institute.
Analyzing data from 100 metropolitan cities including Chicago, Philadelphia, Atlanta, Dallas, and New York from 1990 to 2010, the report found that racial segregation affects Blacks the most economically and results in a higher homicide rate among Blacks. While Black-white racial segregation decreased over the years, Latino-white segregation increased. Latino-white segregation also resulted in a lower life expectancy for everyone.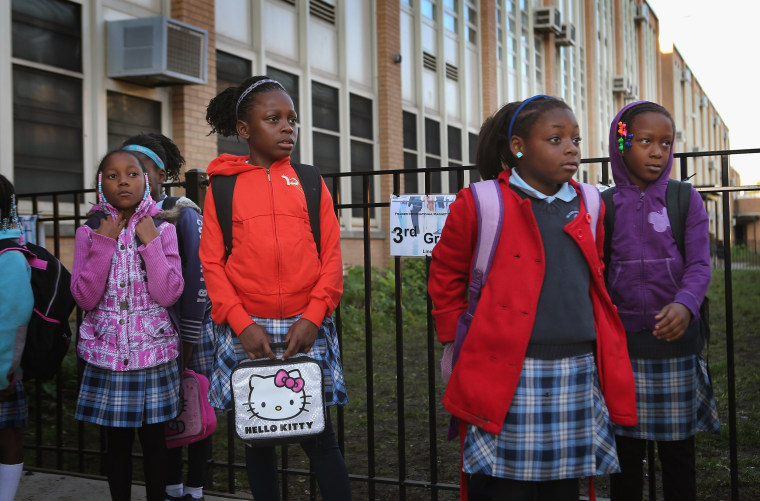 Taking a deep look at Chicago, the study ranks it the fifth most segregated metropolitan city in the country. Greg Acs, Director of the Income and Benefits Policy Center of the Urban Institute and co-author of the study, says the study is crucial for improving the welfare of the city.
"Our study documents the relationships between segregation and the incomes, educations, and safety of a metropolitan region's residents," Acs said. "Our findings suggest that efforts to reduce economic and racial segregation could deliver benefits all across metropolitan areas. Given the high levels of segregation in Chicago, the region's potential gains from reducing segregation are substantial."
According to the report, if the city could reduce Black-white segregation
Black people would earn close to $3,000 more per year

Homicide rates would be 30% lower. (In fact, if Chicago earnings had been at the national median level, 229 fewer lives would have been lost in 2016)

83,000 people would have bachelor's degrees, and out of that number 78% are white and 22% are black.
Racial and economic segregation in Chicago has declined, dropping 10 percent between 1990 and 2010, but in order to reach the national median level it would need to decrease segregation by 19 percent economically, 28 percent among Latinos-whites, and 36 percent among Blacks-whites.
Related: Chicago Trauma: Counting Broken Bodies, But Not Broken Spirits
If the city continues desegregation at the current rate, it wouldn't reach the national median-level of Black-white segregation until 2070.
Gary Orfield, UCLA Professor of Education, Law, Political Science and Urban Planning and Co-Founder of the Civil Rights Project says the study's findings are spot on.
This is an issue that's going to determine what kind of a society we're going to have and Chicago is a good case example that if you don't do anything you're going to have big problems, not just for Blacks and Latinos, but for everyone."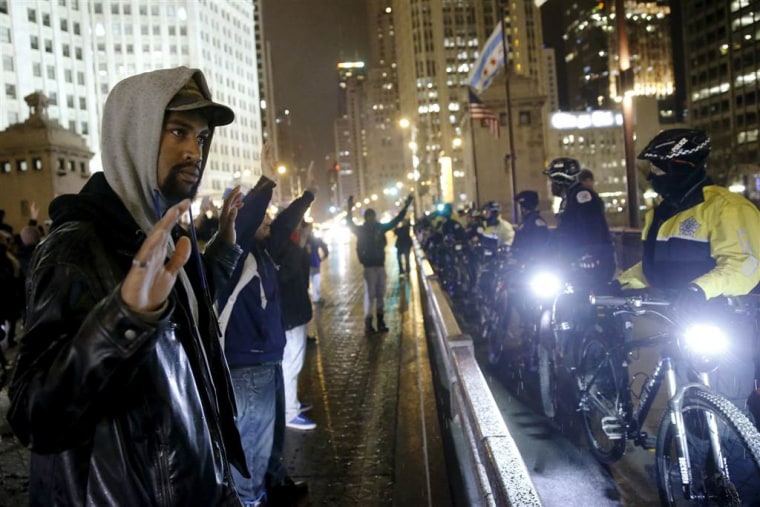 Chicago faced one of the "bloodiest" years in decades in 2016, with 762 murders that year alone. President Trump, who has repeatedly called for "law and order," threatened in January to "send in the feds" if the city didn't "fix the horrible carnage going on," referring to the heavy crime and deadly shootings. "It's a total failure, we need to think of different way of working on this," Orfield says. "Sounding tough and putting people in jail for a long time guarantees more problems for the rest of their lives."
Related: 'What Do You Have to Lose?': Trump Meets With Black Caucus
"Chicago crime maps are maps of segregation. It's no jobs there, the schools aren't very good, and there aren't positive [role] models. I do believe Chicago should get help, but I don't think it's going to get the right kind of help from the Trump Administration -- but the federal government should help.
Desegregation would not only boost the economy and lower the crime rate in Chicago, but would create a more diverse and inclusive culture.
"Whites would grow up knowing how to work and be citizens together across these racial and economic lines. To get anything done in a big way for the future of a big city you have to have some agreement, understanding, and some trust. As we saw in the last presidential election that doesn't exist very much in our society," Orfield said. "Being in a diverse society where everyone is separated and fears each other leads to underdevelopment, division, and ineffectiveness on many different dimensions. If you look at the different racial and economic groups in this society, they all have the same dream and they want the best things for their children, but they're fearful of each other and don't know each other."
Related: 'Pushout' Aims to Stop Criminalization of Black Girls in Schools
Orfield says the study is step in the right direction to addressing Chicago's problem, but more needs to be done and it's time action needs to take place.
"Use these choice schools differently, make sure they have a goal of being open to children of all backgrounds and reaching out to parents of all backgrounds. Make sure they have fair admissions policies and we don't just concentrate African American students in certain community colleges that don't have very good transfer rates. Really prosecute discrimination in mortgage lending. You need to realize, you've got a really costly and dangerous problem and you have to do something about it, it will not cure itself."