Just three weeks into the school year, Drake University students were confronted with a swastika carved into a campus elevator and the N-word scrawled on a whiteboard belonging to an African-American freshman.
The disturbing messages, which were discovered over the weekend, have sparked an investigation by the university and prompted officials at the Des Moines, Iowa, school to encourage students to work toward a more inclusive environment.
"Please take time to reflect on how you can be a more positive and active participant in making our community the powerfully welcoming and inclusive place that we aspire for it to be," the university's president, Marty Martin, said in a statement Sunday.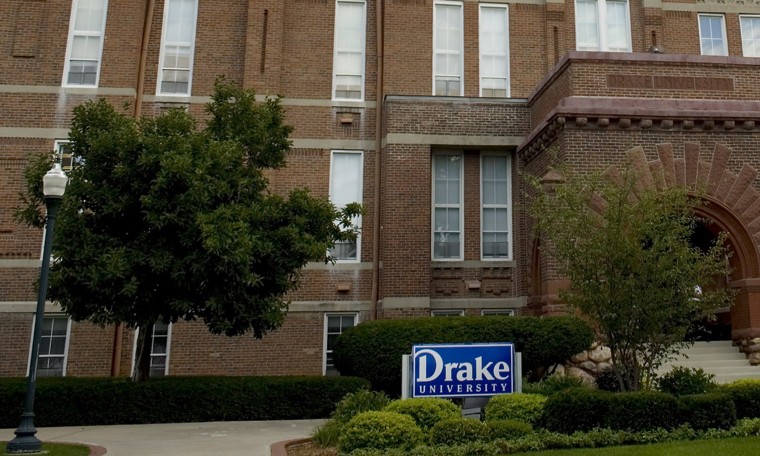 Drake's associate provost for campus equity and inclusion, Erin Lain, asked students in a statement Monday to do three things: talk to one another about the incidents; educate themselves about "the history of oppression and tools to combat it"; and seek counseling if they are angry, anxious or sad.
Forums were held for all of the university's students to discuss the recent events and brainstorm actions to educate groups across campus.
"We had two forums Sunday night and Monday night that were well attended with over 100 students at each," Lain told NBC News. "The forums started off with students expressing feelings such as anger and sadness, but the overall tone was, 'How can we come together as a community to strengthen who we are and condemn these actions?'"
According to College Factual, Drake University's ethnic diversity is below the national average.
White students make up 78 percent of Drake's population, while Hispanic, black and Asian students combined make up 10.9 percent, according to the site.