I wrote 'The Talk' the week of the back-to-back shootings of Alton Sterling and Philando Castile last summer. The song was my catharsis—my outlet for dealing with immense sorrow about more senseless killings of Black people.
It was also a vehicle to determine my own role among emerging voices of Black millennials who were saying, "Enough is enough." Music was my way to illustrate the realities of life and death in Black communities, in order to validate my own sentiments and to call others to action.
My approach to this song mirrors my approach to social change. Social justice should be rooted in empathy, but reflected by action. Two years ago, I founded the nonprofit, Service Never Sleeps (SNS), under the notion that, as long as social injustice never sleeps, service combatting it should never sleep either.
We promote "Allyship"—the idea that we can work together, and support each other, towards the common purpose of ensuring equality, opportunity, and inclusion for everyone. Our model is three-prong: We train community members to be effective allies for social justice, we host a yearlong Leadership Fellowship that pairs millennial professionals with local nonprofits to volunteer on a part-time basis, and we partner with companies to coordinate skills-based service opportunities for employee participation. Engaging with participants through SNS keeps me hopeful that
Engaging with participants through SNS keeps me hopeful that most of society is a proponent of human rights, and wants to figure out how to best support the movement. These young people are ready and willing to both work hard and take a stand.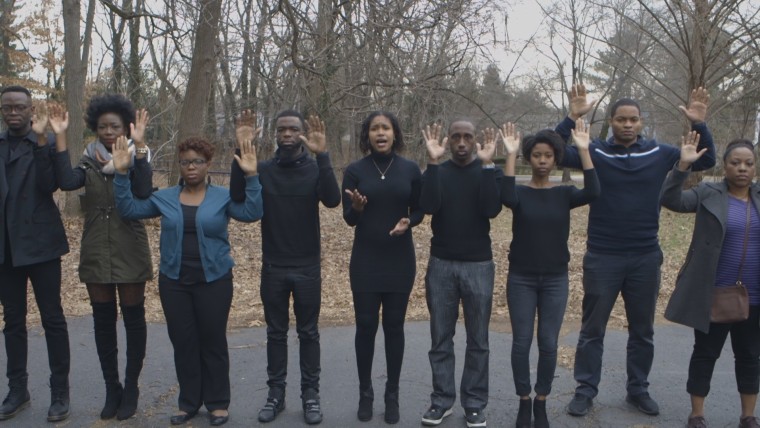 My own day job as a social entrepreneur was inspired by my upbringing as a "Foreign Service Brat." I grew up living in Latin America and West Africa. My exposure to both the richness of other cultures, as well as the suffering of some other people in various parts of the world, ignited a lifetime calling to promote a sense of shared humanity. We are all in this together.
So I developed the "8-Hour Dream" concept while attending college at Washington University in St. Louis. If I went to bed amidst the state of current social injustice, and just a fraction of society committed to serving in some small way, I would wake up after a full night's sleep to witness tremendous social change.
My purpose as a global citizen is clear. Yet, the lines sometimes blur as I maneuver my way through this same world as a Black woman. As I view implications through that particular lens, I constantly ask myself, "What more can I do? What more should I do?" I am realizing that these questions actually fall under two separate spheres, relative to various aspects of my identity.
RELATED: Commentary: A Spiral of Anger and Helplessness, My Search For Self-Care
I feel empowered to verbalize thoughts and feelings about my own community's experiences, as a means of inspiring action from others to work towards change; but I also recognize that certain matters require that I take the action as an Ally for other marginalized communities, relative to where I am privileged.
At the ripe age of 29, I am coming to terms with the notion that "Side A" of Whitney can affect community change as an activist; and, "Side B" of Whitney can run SNS as a mobilizer of Ally bridge-building. It is possible to be both without compromise.
RELATED: Essay: Faith Without Works is Dead
Black History Month is ending, but the issues of our community should continue to be addressed by the entire nation. The realities of our world often are not easy, but I believe that we could see huge impact if we all examined our personal abilities to empower, influence, and act, based on our own circumstances.
All of us can productively contribute to society using our own inherent talents. This is repeatedly proven as I watch our SNS volunteers commit tirelessly to issues in their local communities. The Talk project, in itself, exemplifies this same notion.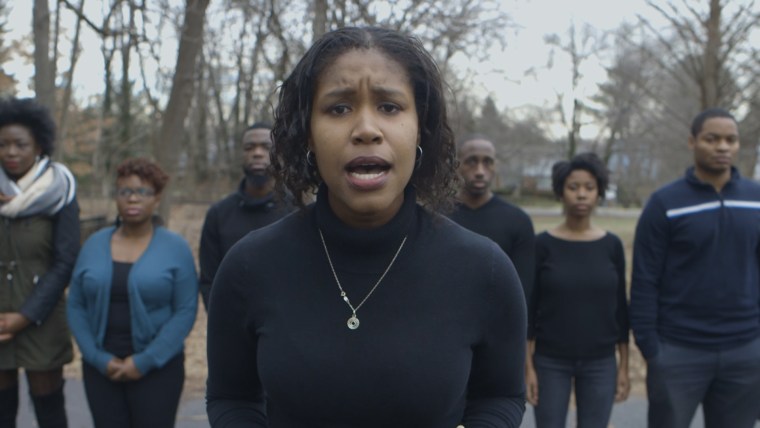 Two additional Black millennial social entrepreneurs contributed their talents to this cause, and I did not have to look very far to find them. The producer, Joshua Davies, is, both, my church's Musical Director, and also the founder of Netra School of Music—a company that partners with local schools to implement music programs that provide lessons to students and parents. I graduated college with the video director, Njaimeh Njie, who founded Eleven Stanley Productions last year, a multimedia company that prioritizes telling stories of people of color, women, and other groups not always represented fairly in the media.
Examples of this eager participation from my fellow church member and college classmate, along with the energetic SNS volunteers, provide me with daily encouragement that we can all collectively work towards creating positive change.
I go to bed every night (as much as a startup social entrepreneur can), hopeful that we are one step closer to making that "8-Hour Dream" a reality.