Officials in Tennessee's largest county, which includes Memphis, voted Wednesday to study reparations for descendants of enslaved people, adding to a growing list of local and state governments that are considering or are launching similar programs.
The Shelby County resolution will allocate $5 million to study and find "actionable items" addressing five key areas: increased access to affordable housing and homeownership, health care parity, criminal justice reform, enhanced career opportunities, and financial literacy and generational wealth.
The resolution was overwhelmingly approved with the support of all eight Black members of the 13-member Board of County Commissioners on the heels of widespread outrage over the beating death of Tyre Nichols, who was killed by Memphis police officers last month.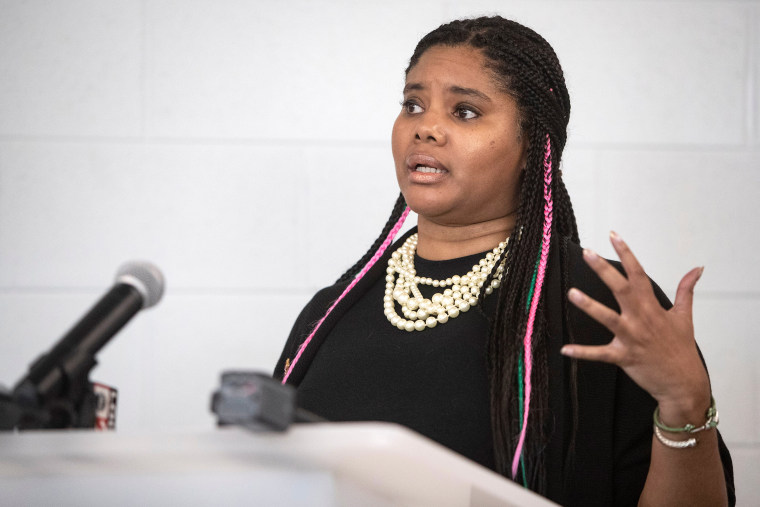 His name, which was repeatedly invoked during the lengthy commissioners hearing Wednesday afternoon, serves as a reminder of lingering racism and inequities, several commissioners said. 
"Five million dollars won't right the wrongs of the past," Commissioner Miska Clay Bibbs said. "My people are dying on the daily. That's why I support this."
But Commissioner Mick Wright, who voted against the resolution, said the county is short the $5 million to pay for the study and to develop a framework to implement it.
"We don't have $5 million available to us — we were actually in the negative in November," he said.
Boston officials this month appointed 10 members to its new Reparations Task Force, which was created to study the lasting impact of slavery in Boston. The city formally apologized in June for its role in the trans-Atlantic slave trade.
Evanston, Illinois; Asheville, North Carolina; St. Paul, Minnesota; and other municipalities are undertaking similar efforts. 
In 2020, California became the first state to adopt a law paving the way for descendants of enslaved people to receive reparation payments. The task force released a 500-page report last year detailing the harms suffered by descendants of enslaved people and how federal, state and local laws, public officials and the courts were active in sustaining systemic racism in all facets of life for African Americans.
The California Task Force to Study and Develop Reparation Proposals for African Americans, which Gov. Gavin Newsom created in 2020, recommended a long list of actions the state can take to address the racial wealth gap, including instituting housing reforms, reducing mass incarceration, creating a state-subsidized mortgage program for qualifying African Americans, and offering free tuition to California colleges and universities and expanding scholarship opportunities.