Terence Narcisse, a native of Crosby, Texas, in east Harris County, was a sophomore at the University of Houston when he got the phone call that would change his life.
"My mom called and said, 'Hey, one of your friends from school had a car accident and he's dead,'" Narcisse said. "I was thinking, 'What do you mean he's dead?' I didn't think that young people could pass away because we have tests and school work and books to read and didn't know that young people can pass away."
A week later, at his friend's memorial service, Terence heard people say nice and thoughtful things about his friend, and it got him thinking about legacy.
"I started thinking about what would I want people say about me when it was my turn," he said. "And so I started volunteering in my community."
What began as just a small group of friends volunteering is now Narcisse's full-time job and a dream come true – a 501(c)(3) nonprofit organization called the East Harris County Empowerment Council. The mission is simple: Make unincorporated east Harris County the best place to live, learn, work and play.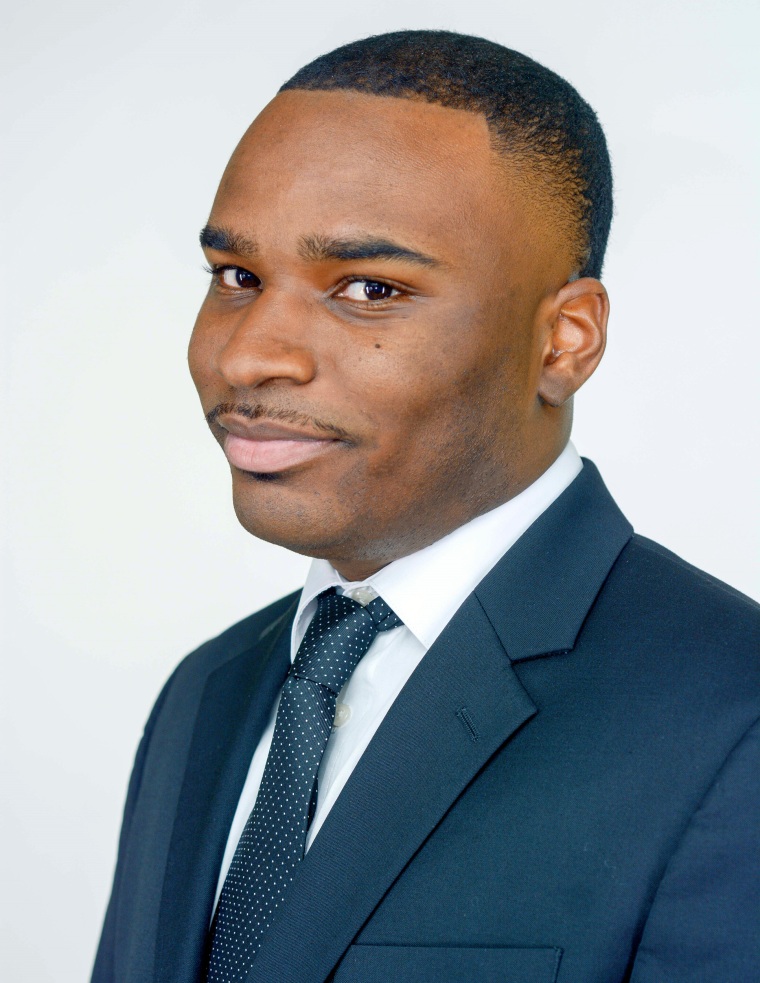 "Unincorporated essentially means there is no local city government, that we do not have mayors. We are just communities," Narcisse said. Specifically, the council serves five communities: Channelview, Crosby, Galena Park, North Shore, and Sheldon, all managed by Harris County.
Harris County, which includes Houston, has a population of approximately 4.7 million, according to the Census Bureau, making it hard to get help on the local level, resulting in a lack of resources people in the community desperately need.
"In these communities here, the whole idea is to get up and out," he says. "When you're always under the gun and told what your community is not, and doesn't have, and what it will never be, you kind of embrace that and then you immediately want to get out."
But when his friend died, Narcisse says he was thrown a curveball and he went back home to begin creating a legacy.
The East Harris County Empowerment Council acts as an intermediary to find programs, resources and knowledge to bring into the community. And when Hurricane Harvey hit in August 2017, the council's services were vital.
Narcisse says roughly 10,000-15,000 homes flooded in the five communities he serves. At that time, they did not have full-time operations, but the relationships he had built over time paid off, with national organizations reaching out and sending essential resources — from food to clothing to baby products — which were distributed in schools.
"Some of our partners like Walmart, they've given us 18-wheeler truckloads of merchandise that we gave out to neighbors," said Tonya Eaglin, who is the council's director of resource development. She is also a resident of Crosby, and after meeting Narcisse while volunteering, knew instantly that she wanted to get involved with the council. "One, because I live in one of the communities that her served and I saw there was a great need for people to receive resources," she said.
For example, school supplies are in great demand for students in the community, so the council organized a back-to-school backpack event. "We stuffed 2,500 backpacks and we had volunteers to come out and help do that," Eaglin said. The backpacks were then distributed to 11 schools.
ShaRhonda Hill volunteered for the council for five years before she came on board full time as the director of operations this year. She helps manage the grants from community, national and corporate partners to help implement programs, such as training residents with additional skills to get better jobs or find a new job. "We are in the process of looking for trainers, educators to help us facilitate those needs," Hill said.
By tackling their communities' needs head on, Terence and his team members want to empower individuals to achieve their full potential – leaving a positive legacy along the way. "As opposed to waiting for someone to jump in to do things for us, we've decided to jump in the game ourselves," Narcisse said. "Because we live here. We love it here. People typically live where they love and love where they live."
This story appears as part of coverage for "NBC News Learn Presents: Education Now Houston," a two-hour live community event supported by the Chan Zuckerberg Initiative. For more information, go to nbcnews.com/learnhouston.