Power Rising, a national summit that's been planned by, and for black women, has kicked off in Atlanta with a roster of celebs, elected officials and influencers slated to attend.
The four-day event, scheduled to run until the 25th, is sold out, organizers said. It is expected to draw upwards of 1,000 attendees from all 50 states and beyond representing various ages, faiths, sexual orientations, educational and professional backgrounds.
The goal of the event, organizers said, is helping African-American women leverage their political, economic and social power in order to move themselves, their communities and the nation forward.
"Black women own more than 1.5 million businesses. We are the largest users of social media and we know that we are cultural influencers," said co-convener the Rev. Leah Daughtry. "The summit will bring together black women from across the country and all different walks of life. It will focus on our political prowess, our economic power and our cultural influence."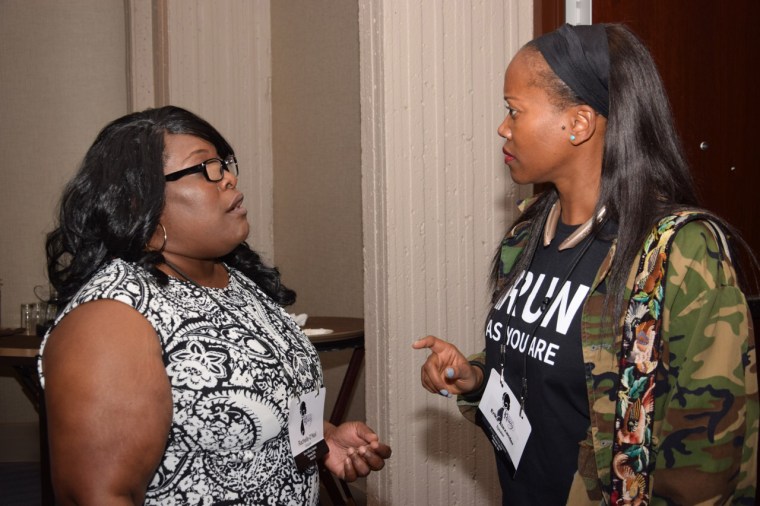 The idea for the conference arose from conversations that Daughtry, who served as CEO of the 2016 Democratic National Convention, had during a retreat hosted by female members of the Congressional Black Caucus following the presidential election. Officials asked her what steps could be taken to galvanize women for positive change.
In response, Daughtry and others reached out to dozens of high-profile political operatives, businesswomen, and community leaders to join forces and plan the summit. The committee includes lawyer and TV personality Star Jones, LaToia Jones, director of Strategic Partnerships and Community Engagement for Hustle, former Democratic National Committee COO Minyon Moore and Nakisha Lewis, founder of the social justice organization, SheWoke.org.
For co-convener Karen Finney, a political strategist and former spokesperson for Hillary Clinton's presidential campaign, planning the event has been "a labor of love."
"It's a real testament to how black women can come together," she said. "There are a whole range of issues — health care, access to capital — that impact black women that either aren't being discussed, or are sublimated to a larger conversation. We want to strategize and create an actionable agenda that people can take back to their communities."
The summit is organized around five pillars of activism and engagement: business and economic empowerment; culture and community; education, technology and innovation; health and wellness; and political empowerment. Planned panel topics include the issue of missing children and the benefits of physical activity for black women.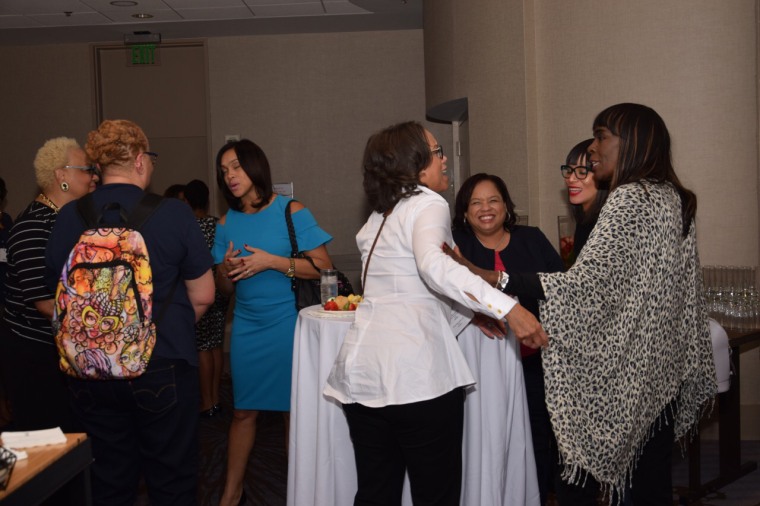 Black celebrities and thought leaders in America will participate, including Cicely Tyson, Chirlane McCray, the first lady of New York, author Luvvie Ajayi, Beverly Bond of Black Girls Rock, and political strategist Symone Sanders, among others.
While the summit is a non-partisan event, many of the African-American women serving in Congress have been supportive of the summit objectives and will speak and/or participate in panels. Other elected officials and politicos slated to speak include Stacey Abrams, the former Georgia House minority leader turned Democratic candidate for governor, and Keisha Lance Bottoms, Atlanta's newest mayor. Black women from Women's March national leadership will have a delegation participating in Power Rising, including Co-President Tamika Mallory. The DNC is also sending several representatives.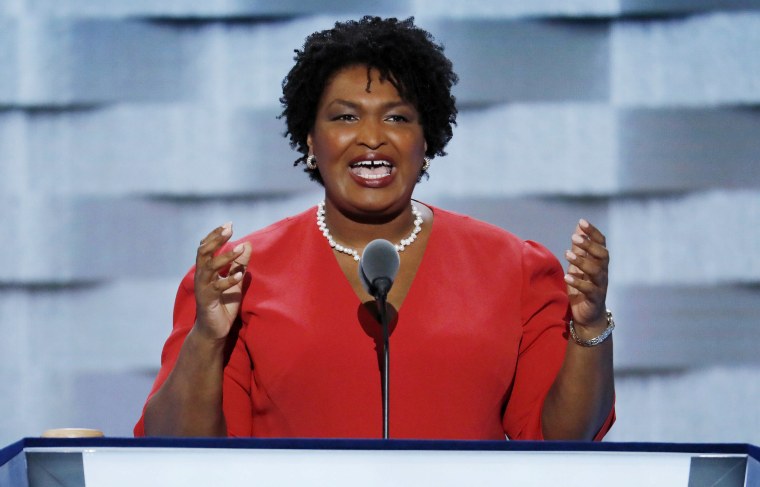 Muthoni Wambu Kraal — vice president for national outreach and training with Emily's List, which backs progressive women candidates — will also moderate a panel on running for office.
"The power of black women as candidates and as voters is evident at this moment when our nation is going through an unprecedented transformation when it comes to women and politics," she said. "We are excited that the summit is bringing black women together to build political power at a time when there is a dire need for leadership and action."
Many attendees cited the political strength of African American women, who voted in higher numbers than any other demographic in the 2008 and 2012 presidential elections, and played a pivotal role in the 2017 races that sealed wins for Democrats in Virginia and Alabama.
Aimee Allison, president of Democracy in Color, has been tapped for a session on political organizing in the digital age.
"As Alabama showed, we are a force and we come with receipts. …Back our leaders, elevate our issues, and put our voting strength in the center of a multiracial coalition that can take back our country. Ignore us and risk alienating the very voters needed to win," she said.
Allison added that she's excited about the prospects of Black women strategizing "how to come fully" into leadership roles. "History will be made this weekend."
CORRECTION: (Feb. 24, 2018 12:10 p.m.ET): An earlier version of this article misstated LaToia Jones' professional affiliation. She is director of Strategic Partnerships and Community Engagement for Hustle, not a member of Black Lives Matter in New York City.