There is no one size fits all when it comes to the definition of motherhood.
Yet, each year on Mother's Day — one of the biggest commercial holidays in the United States — many cards and other merchandise sold are often lacking in diversity or don't reflect the makeup of the country.
In an effort to change that, Forward Together, a national multiracial organization that works with community leaders for social change, started "Mamas Day". The annual event, now in its sixth year highlights women who are often overlooked in the mainstream celebration of Mother's Day.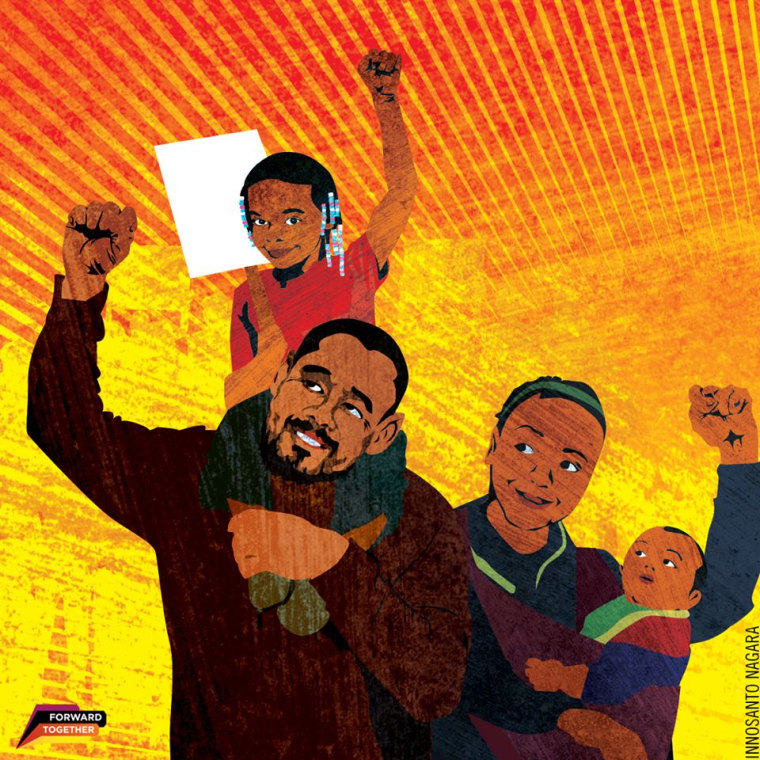 "Our goal with "Mamas Day" has always been to highlight mothers who are invisible in popular representations of motherhood, so we focus on lifting up single moms, queer families, incarcerated parents and immigrant mamas," said Forward Together's Policy Director, Kalpana Krishnamurthy in a statement about this year's celebration.
As a part of its Strong Families initiative, Forward Together is working with 28 partner organizations, including Black Alliance for Just Immigration (BAJI), to send 15,000 cards created by artists of color to these women in an effort to show them that they are loved and appreciated.
"I feel that the cards are reaffirming to a lot of mothers that are going through a lot of xenophobia across the globe, especially here in the United States where we are just berated with a lot of negative connations and imagery about women," Breena Nuñez told NBCBLK.
The artist, who illustrated two of the "Mamas Day" card designs added, "we have to remember that these women also have a lot of strength and beauty and we need to celebrate that. That's what this does."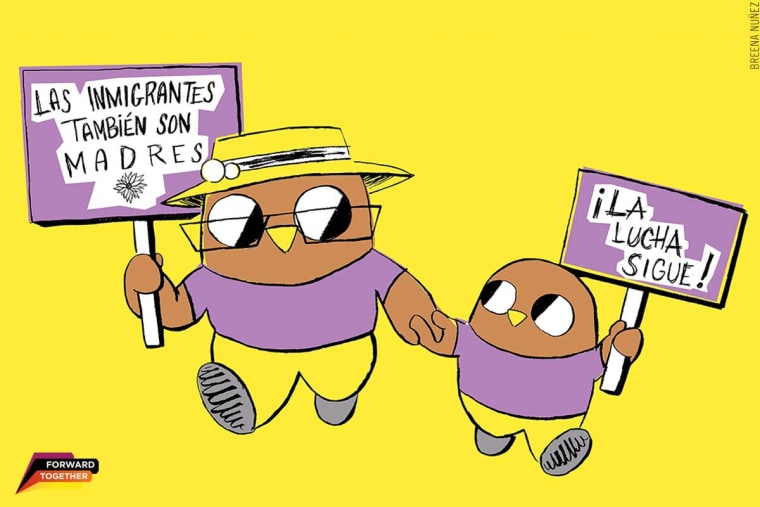 Several of the cards illustrate moms of all races and ages teaching and nurturing their children. Others don't feature people at all, but rather images that represent growth, love and strength.
All provide space for the sender to include a personalized message. Some cards will be sent as online e-greetings, while others will be hand delivered to women across the country over the Mother's Day weekend.
Related: Mass Deportation Would Cost Families, U.S. Billions: Study
This year, with the rise of attacks on immigrant and Muslim communities, including efforts to ban people from several Muslim majority countries from entering the United States and mass deportations, the annual initiative is centering on women from these communities in a show of solidarity.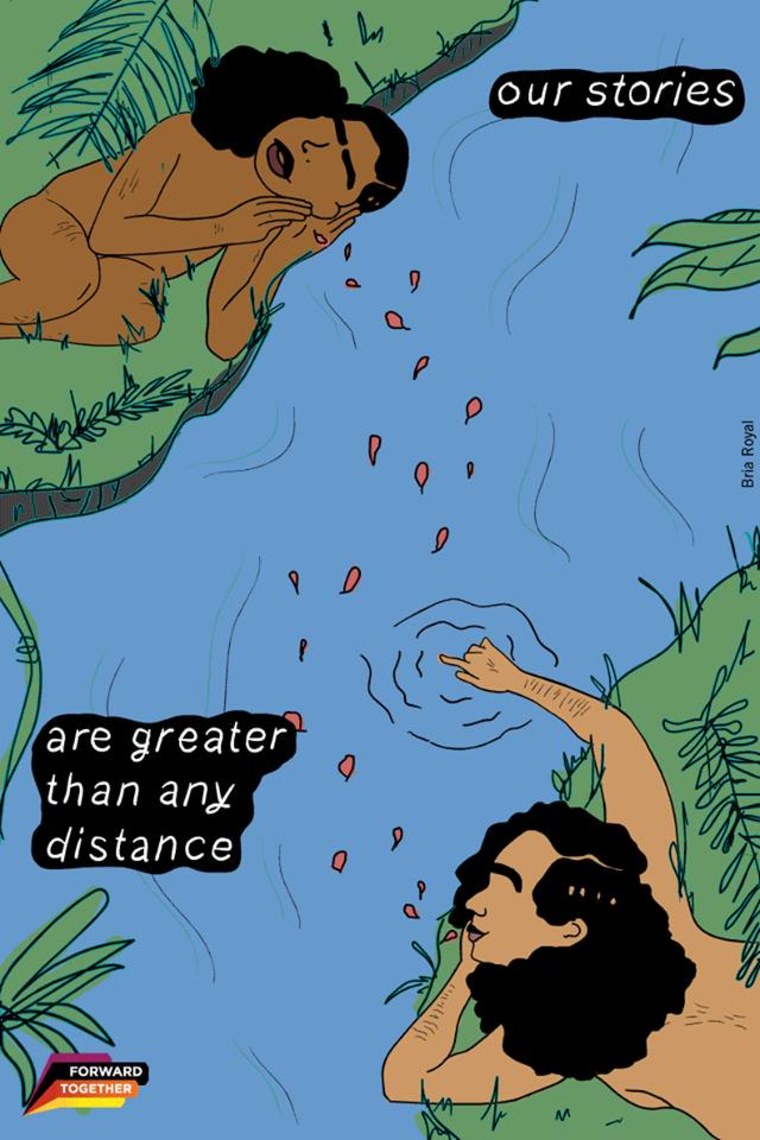 "Like so many other issues, when we talk about immigration we don't necessarily talk about immigrant women and their stories, issues and challenges that they face," said BAJI's National Organizer, Tia Oso. "Also, the work and the power of black immigrant women are things that are not really touched on a lot. One of our priorities as an organization is to begin to have a focus around them in our work. This is a part of that."
According to Oso, local chapters of Black Alliance For Just Immigration, which are located in cities including Los Angeles, New York and Atlanta, will coordinate deliveries of the cards to women in detention centers, those recently released as well as women who are fighting orders of deportation.
"This project in particular is so beautiful because so many of these artists are bringing their personal and cultural understandings of what it means to honor our mothers. The art we are making is the lifeblood of our peoples, and we hold that historical responsibility to observe, reflect and speak the truth on how we need to show love for the women and mother figures in our lives," said Nuñez.
The hope is that the collaboration of artists and activists across the country, will not only lift the spirits of these women, but also raise awareness about the many family structures in America often marginalized in media and policy discussions.