When Tom Joyner, once dubbed "the hardest working man in radio," turned off his mic in December and headed into semi-retirement, it set off a scramble for who would inherit his activist audience.
Listeners by the thousands have been known to respond to the entreaties of the first African American to have a nationally syndicated radio program to vote, go to the doctor or show their economic muscle.
Joyner often has been described as the voice of the black community, a perennial stop for candidates on the stump or celebrities plugging their latest venture.
Some radio industry experts say they don't expect another singular voice, like Joyner's, to rise now, given the fragmented nature of the listening audience.
With the growing popularity of streaming services and podcasts, which appeal to different audience niches, they expect to hear a variety of voices gaining volume.
"People have a lot of choices today," said veteran broadcaster Dyana Williams. "Back in the day... Tom was like the only game in town. [Today] we have a variety of voices … none quite as massive as Tom Joyner."
Joyner, 70, stepped up to the mic almost by accident in his youth, when a Ford dealer and radio station owner in his home state of Alabama agreed to allow soul music to be played at his station if someone would play records as the station's disk jockey.
Joyner raised his hand.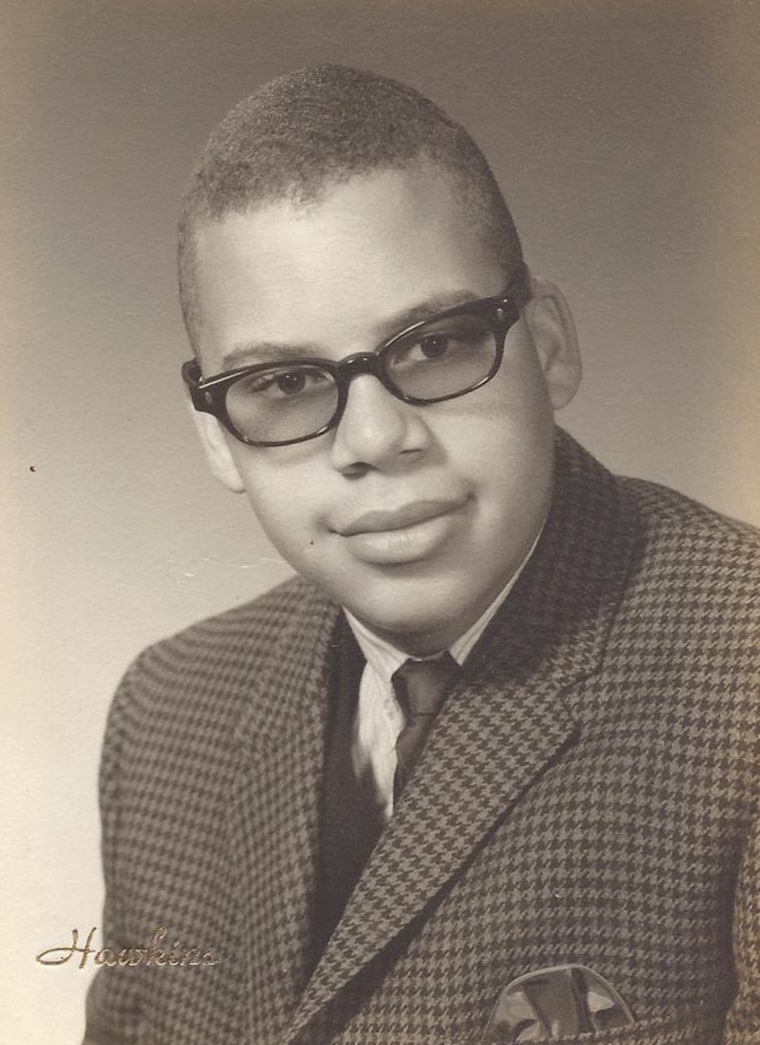 From 1985 to 1993, Joyner was known as the "Fly Jock", hosting a morning radio show in Dallas, then jetting to Chicago to host an afternoon program.
In 1994, Joyner was signed by ABC Radio Networks to host The Tom Joyner Morning Show. The nationally syndicated radio show would peak about 10 years later with his voice heard by 8 million listeners in nearly 120 U.S. markets.
Neil Foote is the former director of communications for the Dallas-based Reach Media, the media company Joyner formed in 2001. It is now majority-owned by Cathy Hughes' Urban One media company.
ABC executive David Kantor, who proposed syndication, wanted to "do something that no other ... African American radio personality had done really at that scale at that time," Foote told NBCBLK. The aim was to establish Joyner "as one of the most innovative and leading voices of the African American community," Foote said.
And often, Joyner's voice served as a call to action for African Americans from coast to coast.
Joyner worked with groups associated with the National Coalition on Black Civic Participation to set up programs, including 800 numbers, that allowed potential voters to register.
"In 2012, we were given credit for registering 100,000 new voters," said Oscar Joyner, the younger of Joyner's two sons, who served as executive producer of The Tom Joyner Morning Show and was president and chief operating officer of Reach Media.
"[Tom Joyner] doing that over and over, every election cycle built up to [former President Barack] Obama's second term," he said. "I think that was our most successful campaign."
Before a gathering last year of the National Association of Black Journalists, Joyner recalled learning that now-shuttered retailer CompUSA declined to advertise to African Americans. He said he asked his audience to mail in copies of their CompUSA receipts, to prove that African Americans were customers.
"So boxes of receipts were delivered … and the rest is history," he said, noting that the company changed its advertising policies.
Oscar Joyner recalled stories of listeners who learned of life-threatening health issues upon visiting a health fair as part of Joyner's "Take A Loved One To The Doctor," day.
Through outreach and input from regular guests and visitors, "I think that's why he got the moniker of being the voice," Oscar Joyner said.
"At the end of the day, the show gets the credit for telling you what was going on in the black community, what we need to be aware of."
But it's a new day.
The industry has seen steep declines in the size of the radio audience, particularly among younger consumers.
Joyner, who could not be reached for comment, told CBS recently that his morning show faced reduced advertising revenue which translated into a reduced paycheck. He now will focus primarily on his Tom Joyner Foundation, which has raised more than $65 million to support students attending Historically Black Colleges and Universities.
At Reach, Joyner was replaced by host Rickey Smiley, whose team includes former Top Model and 'Real Housewives of Atlanta" star Eva Marcille and actor and comedian Gary With Da Tea.
Beyond its home base of Dallas, major markets include Chicago, Houston, Atlanta, Philadelphia, Detroit, Miami and Orlando. Elsewhere on the radio dial, comedian Steve Harvey's syndicated program is heard in more than 100 markets. The New York-based Breakfast Club hosted by DJ Envy, Angela Yee and Charlamagne tha God, reaches nearly 90 markets, according to RadioFacts.com.
Kevin Ross, founder of RadioFacts.com, says today's DJs will have to go beyond the radio mic to get the word out.
"Charlamagne does a podcast, tapping into all of those [new] avenues, and video as well, on a YouTube channel," Ross told NBCBLK. "It's where we are right now and it's where the industry is going.
"DJs should be trying to do as much as they can in order to remain relevant in the next few years," Ross added. "Everything's about hustle today. Radio is a springboard, not a recliner."
Karen Robinson-Jacobs is a former reporter and editor with the Los Angeles Times. She is currently based in Texas.