Paris' Goutte D'Or neighborhood, nicknamed "Little Africa," is abuzz with activity on a Saturday afternoon.
On one street, Rue Dejean, vendors of spices, fruit, clothing, hair for weaves and other items vie for customers in a busy outdoor market. The smell of fish stacked up on display is pungent on the warm day.
"You can buy anything from Africa," says Soraya Abizanda, 36, a Little Africa resident of Spanish and Algerian descent who was born outside Paris. This day, she serves as a tour guide and translator for a group of American journalists.
Populated in part by a large immigrant population, Little Africa is set up to serve the people who live there, says T. Denean Sharpley-Whiting, Gertrude Conaway Vanderbilt Distinguished Professor of French and director of African American Diaspora Studies at Vanderbilt University in Nashville, Tenn.
"And so people naturally might go where they feel most connected and most wanted," Sharpley-Whiting says.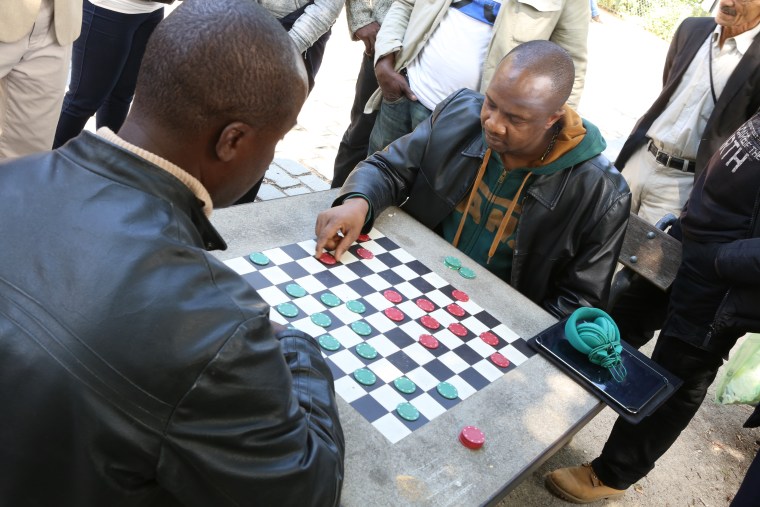 Located in the 18th arrondissement, or administrative district, Little Africa is home to a large immigrant population—mostly from North African countries, such as Tunisia and Algeria, and Sub-Saharan African countries that are former French colonies, such as Senegal, Cameroon and Benin. They have left their native countries, some of which were in conflict, in search of economic stability, jobs and good education for their children. Large waves of immigrants came in the 1950s.
The immigrant residents and their descendants face their share of challenges: barriers to employment, coping with misperceptions and fear about their culture, and identity struggles, says Thierno "Apollo" Balde, a social project manager for Foyer de Jeunes Travailleurs, a Paris social agency and residence for young workers, 25 percent of whom are immigrants.
"It is not the worst country, but people have to fight very hard for a better life," he says of France.
A melting pot of cultures that has sometimes boiled over, Little Africa used to be a volatile place where residents rioted over police abuses and crime was high, says a Little Africa resident of Malian descent, Mamadou Doucara, in French translated to English by Balde.
"Now we are quiet. They are thinking about moving us away," Doucara says in reference to the area's emerging period of gentrification.
Much like residents of New York's Harlem or Pittsburgh's East Liberty neighborhood, some Little Africa residents are finding themselves priced out of affordable housing as developers and the city invest in renovating properties and attracting commercial businesses to drive economic development, which lead to higher rents.
Goutte D'Or's poverty rate is 27 percent, compared to Paris' 11 percent, according to the Directorate of Digital Paris Department of Information and Communication. The district has a high percentage of deteriorating housing stock, with most homes having been built before 1948. Of Goutte D'Or's 22,000 residents, 36 percent are immigrants, compared to Paris' immigrant population of 18 percent, according to the directorate.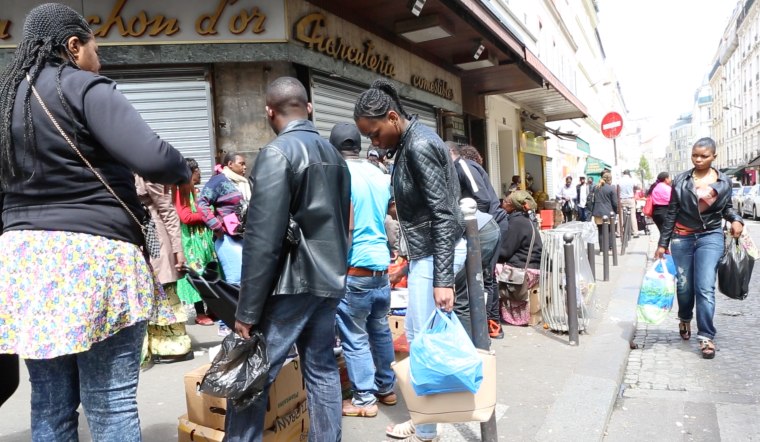 'I look into myself and see them'
Immigrants' challenges hit close to home for Balde, a native of Guinea, West Africa. His journey to Paris began when his father, who openly criticized the Guinea political structure, was assassinated and his family terrorized. To escape the threat, Balde's mother, Selma, moved to Senegal, where she found a job with the U.S. Embassy.
Desiring an even more stable life, by the early 1980s, she moved the family to Paris.
Twice an immigrant, Balde, as a young teen, felt alienated in his new space in France and found himself becoming a "troubled youth." He credits his turn-around to a caring "family" of concerned adults who showed him "love" and told him about his history. One social worker introduced him to the work and philosophy of Malcolm X, Marcus Garvey, Martin Luther King, and W.E.B. DuBois.
Soon, the young security guard finished college and set his sights on making a difference for people just like him: orphaned, disconnected immigrant youths who wanted a better life. "I look into myself and see them," he says.
Balde understands the power of social connections. He criticizes Paris for segregating its lower-income immigrant populations into underserved suburban "no-man-land" ghettoes.
Spend a day with him and you'll notice that he has easy relations with people on the street in Little Africa, where he works with deputy mayors in poor neighbors who provide social outreach to keep children off the street.
From its location in the 13th arrondissement, Foyer de Jeunes Travailleurs – connected to and supported by a more-than-century-old private foundation – serves 160 young adults between the ages of 18 and 25. They are the children of the former immigrants who became French citizens, or they are the new immigrants escaping struggle in their home nations and trying to restart a new life in France, the "so-called the country of human rights," Balde says.
The youth he serves come mainly from West Africa (40 percent), North Africa (35 percent), the French countrysides (15 percent), and Europeans and those from other continents (10 percent).
The youth, who pay a low rent, have the opportunity to live with the agency for two years. They have to be motivated to be there, demonstrating willingness to work, to receive vocational training, and to be responsible with rent.
Balde has done this work for 20 years, and his chief goal is to integrate the youth into larger, supporting networks. He wants the students to have broad connections, to be open-minded and, as much as possible, to be connected to the Paris mainstream through their jobs and where they live.
He says integrating youth—helping them access their rights, find employment, vocational training and housing, and gain citizenship and financial support—is a way to improve society across the generations.
"It's a matter of coaching the youth so they can catch the opportunity to become adults and develop their full potential as responsible and grown citizens," he says. "Someone did it for me and I want to pass it on."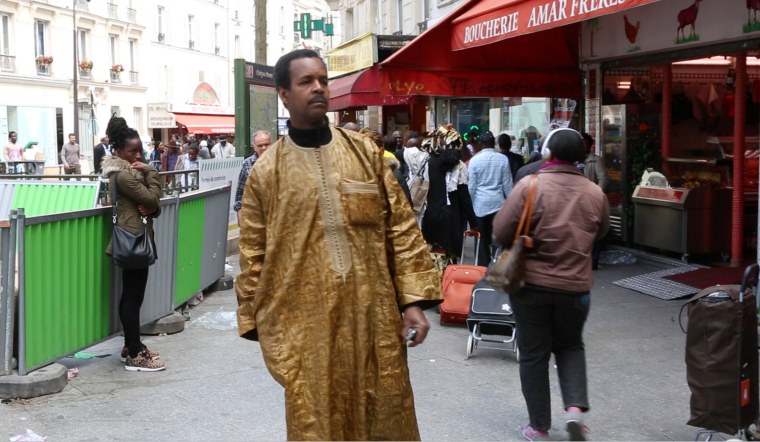 [This story is the third of a three part series written by journalists from the Pittsburgh Black Media Federation reporting from Paris on the black diaspora. You can follow their trip on tumblr. Read part one here: Part I: Traveling Noir: Walking in the Footsteps of Black Americans in Paris . Read part two here: Part II: Traveling Noir: Deep Jazz Roots in the Heart of Paris's Montmarte]