When Cecilia Gentili first heard about the brutal attack in Harlem that would lead to the death of Islan Nettles, a black transgender 21-year-old woman, she was horrified.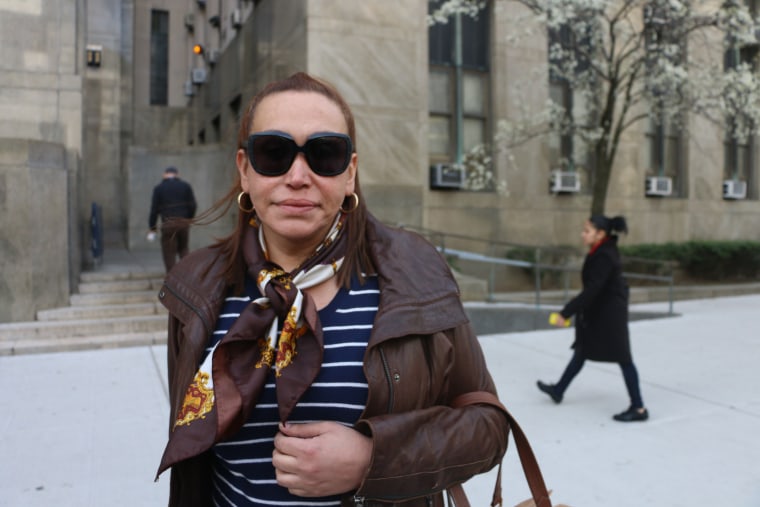 "It was a moment of reflection of how vulnerable we are as trans people and how much danger we face on a regular basis," said Gentili, a Latina transgender woman who works as a trans health program coordinator at the Apicha Community Health Center.
The pretrial hearing began on Thursday to determine the evidence to be used in the prosecution of the 25-year-old man charged with the 2013 killing.
Gentili was surprised the trial was even happening.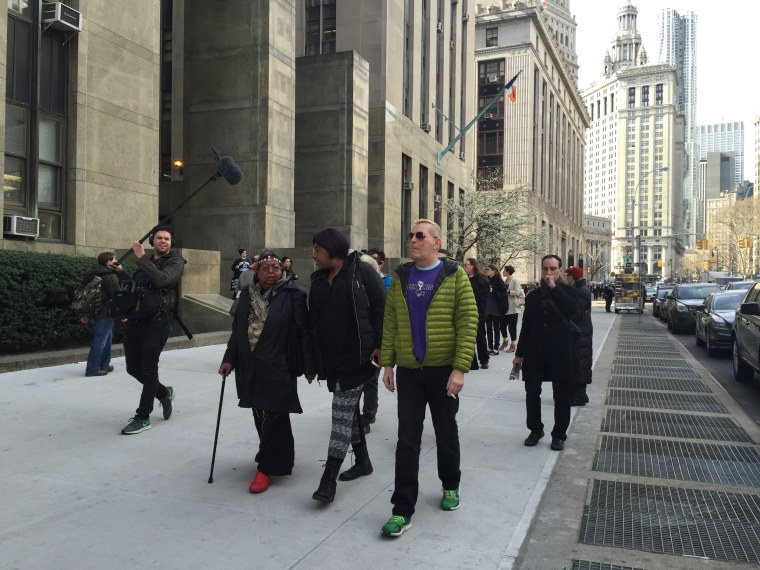 "I thought he was going to get away with it," Gentili said, in part given the timeline. "And I'm glad he didn't."
Four days after Islan Nettles was hospitalized, Brooklyn resident James Dixon was taken to the 32nd precinct, read his Miranda rights and interviewed by detectives, according to Detective Heriberto Vasquez's testimony in court on Thursday.
Dixon's written statements, read in their entirety by Vasquez in court, contradicted one another when it came to what instigated the violence, but a key confession remained the same: in both, Dixon said he punched Islan Nettles so she fell to the ground, slamming her head on the pavement.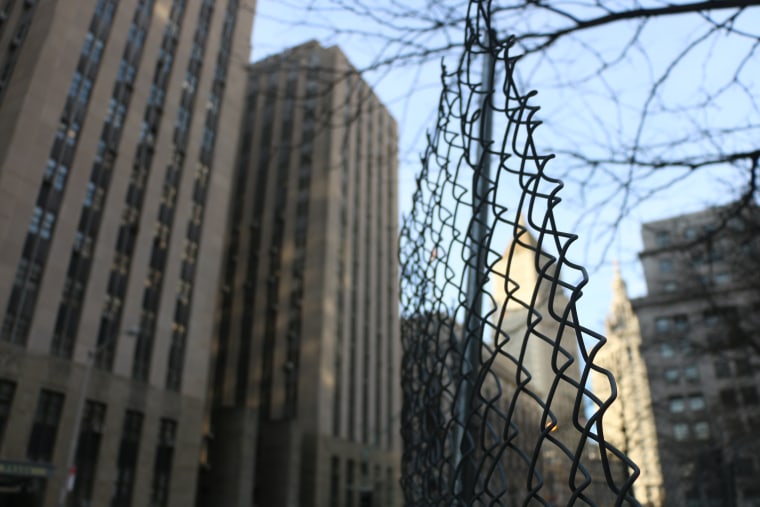 Despite the existence of these statements, recorded just one day before Islan Nettles was taken off life support, it took 18 months before Dixon was arrested and charged with first-degree and second-degree manslaughter as well as assault in the first degree.
Before the hearing began, more than a dozen people, including transgender women, LGBT advocates and employees from the New York City Anti-Violence Project gathered in front of the Criminal Courts Building, later filing into a courtroom at 111 Centre St. to show solidarity with Islan Nettles.
"To me, it's more than just a verdict. It's about putting visibility out there that New Yorkers aren't going to stand for folks doing violence against us," said one of the organizers of the rally, Lala Zannell, stressing the importance that the judge and community see that Islan was not alone. "I could be Islan. Any of us could be Islan at any given moment."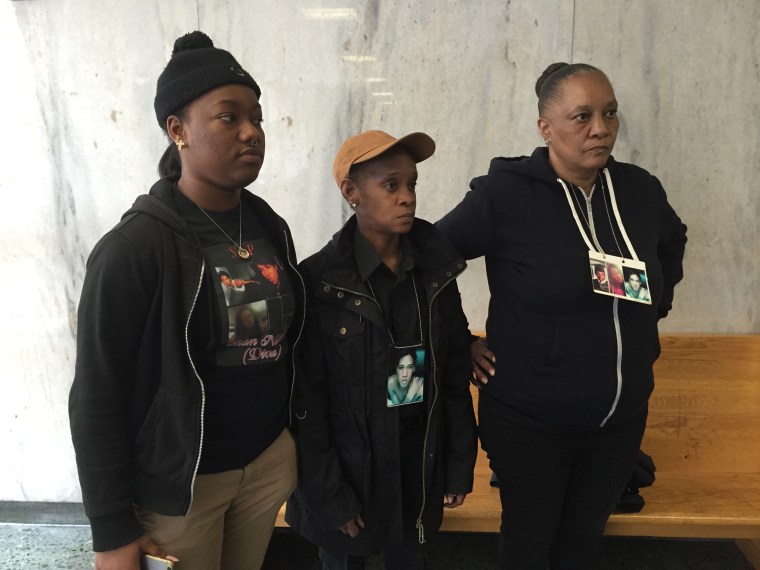 RELATED: NBCBLK28: Cherno Biko: The Trans Activist
For Jennifer Louise Lopez, a Latina transgender woman and another organizer of the pre-hearing gathering, Islan's attack at 2770 Eight Ave. in Harlem hit too close to home.
"It could have been me," Lopez said, who lives nearby the site of the incident.
Lopez said she hopes Dixon gets the maximum sentence of 25 years. Dixon opted to exercise his right to go to trial after turning down a plea deal in March. Had he accepted the deal, he would have served 12 years in prison for pleading guilty.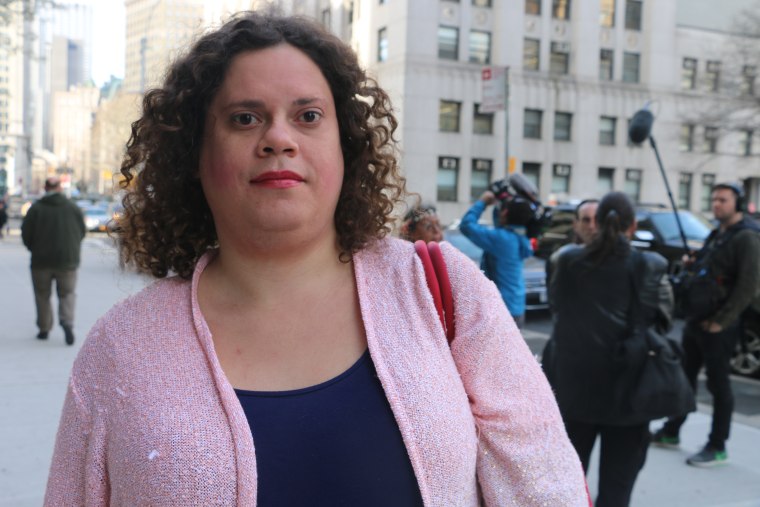 Before 2015 even came to a close, a report by the Human Rights Campaign marked it as the year advocates recorded the most transgender victims of homicide. At least 21 people were killed, and nearly all were transgender women of color.
Members from Islan Nettles' family, including her mother Delores Nettles, came to the courthouse for the pre-trial, wearing photos of Islan on clothing and in chains around their necks.
"She wasn't afraid to live her life," Delores Nettles said of her daughter, who worked at H&M and was trying to make a name for herself in the fashion world.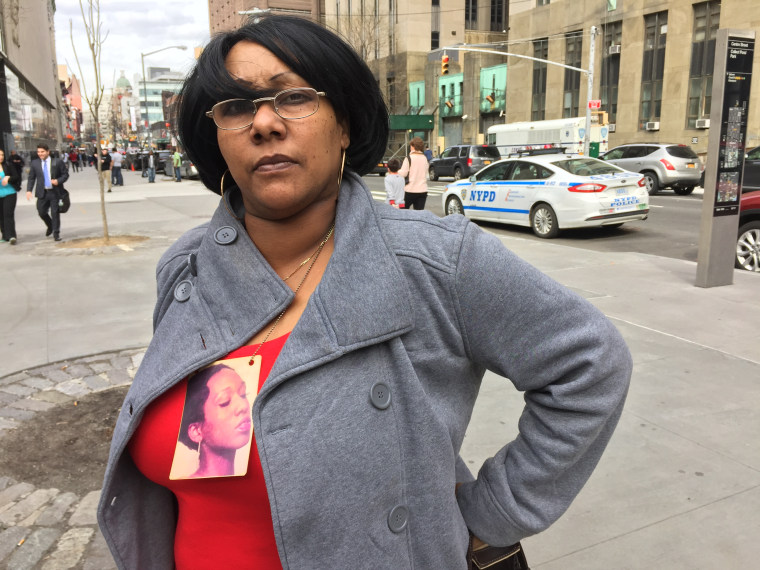 As the executive director of Everything Transgender in New York City, Lopez said her organization would utilize all resources available to ensure that all transgender people killed in New York City have their attackers brought to justice.
"We're going to send the message that says, 'You murder a transgender person in New York City, you're going to be found, prosecuted and do time," Lopez said.
The pre-trial hearing wrapped up on Friday and according to New York County Supreme Court Justice Daniel Conviser, the jury selection process will begin on Monday.