From Kenny G to the Notorious B.I.G. — the range of recording artists signed and nurtured by Clive Davis over his 50-year career is quite vast.
This and much more is revealed in the documentary "Clive Davis: The Soundtrack of Our Lives," which was the opening film of the 2017 Tribeca film Festival (April 19-30).
Chris Perkel's documentary is essentially a story with an astonishing musical track about a little Jewish boy from humble beginnings in Crown Heights who done good. Very good. Davis went to Harvard Law but would soon find his nonmusical self in the music biz, head of a music label. First Columbia, then Arista Records, then RCA Music Group - which included Arista - and now Sony Music Entertainment.
"The Soundtrack of Our Lives" is an exhilarating trip down musical memory lane. Be prepared to laugh, cry, stomp your feet and applaud much as the audience did at its world premiere at Radio City Music Hall.
Those who've seen "Motown: The Musical" will see parallels, for both entertainments take one back, spawning myriad reminisces and highlighting the genius of one man.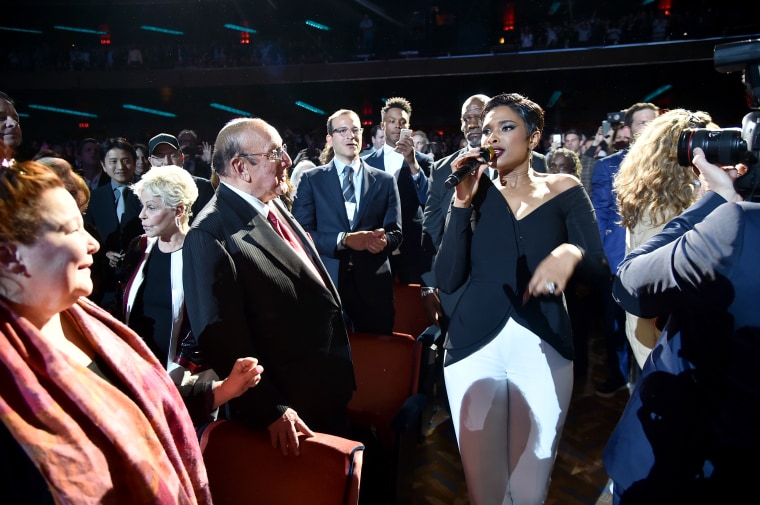 "The Soundtrack of Our Lives" casts Davis in a positive, almost angelic light. Not surprising, since it was made with his participation and that of his family and industry friends. Detractors who accuse him of ironfist ruthlessness and being an exploiter of black talent, among other things, will be disappointed. The film does not, however, shrink from some of his setbacks: his ouster from Columbia Records under an ethical cloud, being pushed out of Arista, a label he founded, before getting it back in spades.
The first artist the preppy, slightly geeky studio chief signed was Janis Joplin. She was so over the moon about her break that she suggested that she and Clive, (who a few years ago came out as bisexual), celebrate between the sheets. He declined.
The artists Davis signed had a certain je ne sais quoi. Like Supreme Court justice Potter Stewart, who famously opined that he knew pornography when he saw it, Davis knew when he'd met an artist who had that IT factor. That special talent that could spawn hit records and albums.
Joplin, of course, had it as did many of the artists Davis signed: Miles Davis, Earth, Wind & Fire, Alicia Keys, Busta Rhymes, Barry Manilow and Dionne Warwick. In Davis' estimation, Warwick was the female equivalent of Manilow.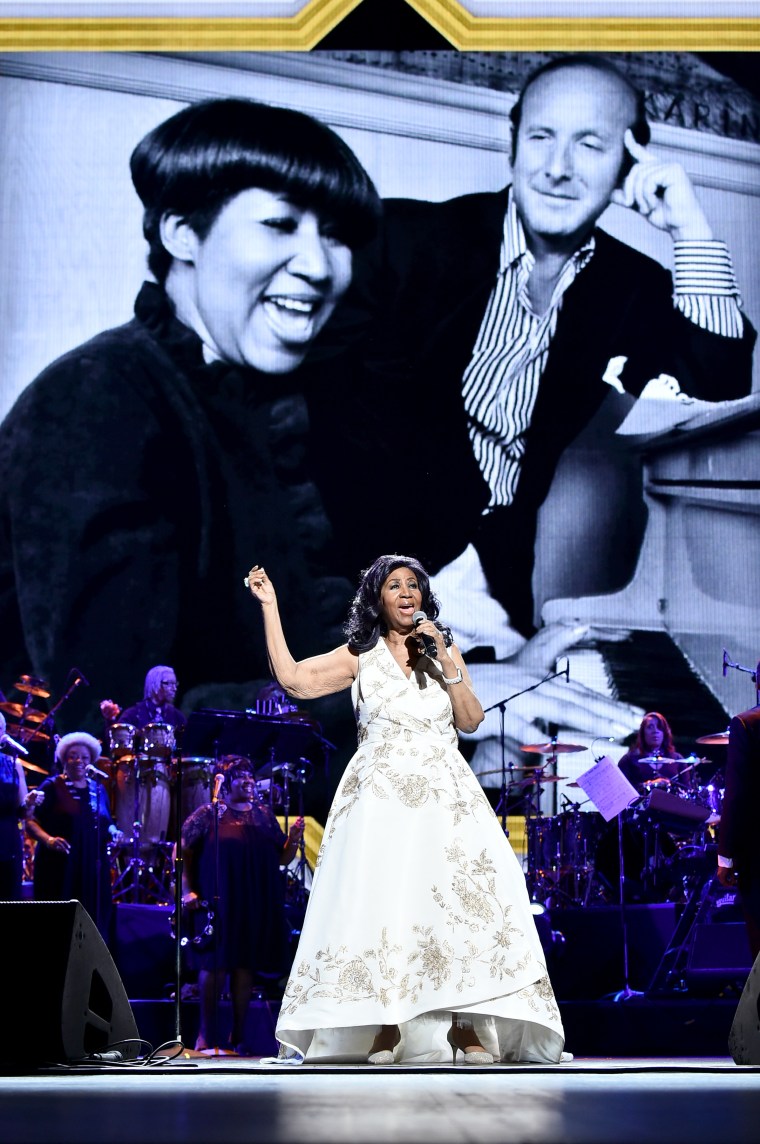 Both performed during a spirited post-screening, concert along with Earth, Wind & Fire, Jennifer Hudson, Carly Simon and Aretha Franklin.
Franklin is among the artists who turned to Davis when their careers needed a reboot. He put the Queen back on the map in 1985 with the platinum-selling "Who's Zoomin' Who?" The first hit from the album was the Grammy-winning "Freeway of Love," which Franklin performed, along with "A Natural Woman."
Another artist who needed a reboot was Carlos Santana and he got it in 1999 with the multiple Grammy-winning and multiple platinum "Supernatural." As Ahmet Ertegun, the late president and co-founder of Atlantic Records wryly observes in a clip, if Davis can take a 50-year-old artist who is not even a singer and help him make a hit album, he can do practically anything.
Not surprisingly, Davis did not always have the Midas touch - we know about the hits, not the misses. And then there are the artists he didn't sign who would make it big. John Mellencamp, for instance. Davis deemed him too much like another artist in his stable: Bruce Springsteen.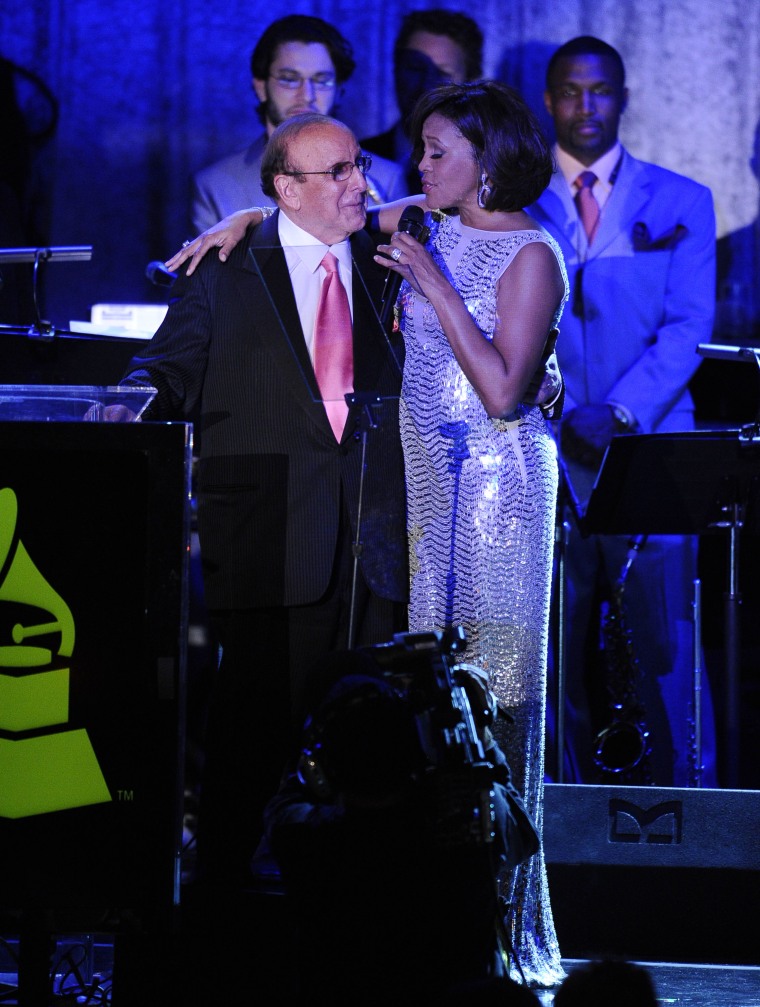 Amid all of the fun and joy of viewing "The Soundtrack of Our Lives" is a restlessness, latent anxiety, for a shoe that's about to drop—and it does about two-thirds of the way through the film. It has a name: Whitney. The man's greatest success to date.
Clive Davis made Whitney Houston a household name and Whitney Houston made Clive Davis a household name.
There are glimpses of the early days, when Clive is shopping around this young, beautiful model with a voice to die for. They visit "The Merv Griffin Show," select clubs - building the buzz that would make Houston a superstar.
Though some assert that Davis knew about Houston's drug abuse from the very beginning, he is portrayed as being a bit more in the dark than that. An observer notes that he doesn't get involved in the personal lives of his artists. Houston was different, however. She was like a daughter to Davis. He made overtures and Houston assured him that she was not in trouble. Of course that was not true. She succumbed to the strong pull of drugs like so many artists before her.
Near the end of the film, footage of Houston singing "Greatest of Love of All" is juxtaposed with that of those singing the praises of Davis. That would have been an excellent note on which to end "The Soundtrack of Our Lives." It far eclipses the actual ending.
That shortcoming, notwithstanding, the film is utterly engaging and entertaining.