Trinnette Morris' initial reaction to the coronavirus pandemic was not to panic.
"I went into innovation mode," she said.
Translation: The owner of Trindy Gourmet restaurants in West Palm Beach, Florida, reinvented her business. Her second location, in the Pleasant City section of town, was not due to open for a few weeks.
But driven, she said, by a desire to provide quality meals for her community, keep her employees working and sustain business in the wake of crippling operating restrictions, Morris created daily pop-ups at the unfinished space.
There, she hosts these "semi-unplanned food events," Morris explained. "We're not open for business as usual, but we pop up each day for a short time with different food options."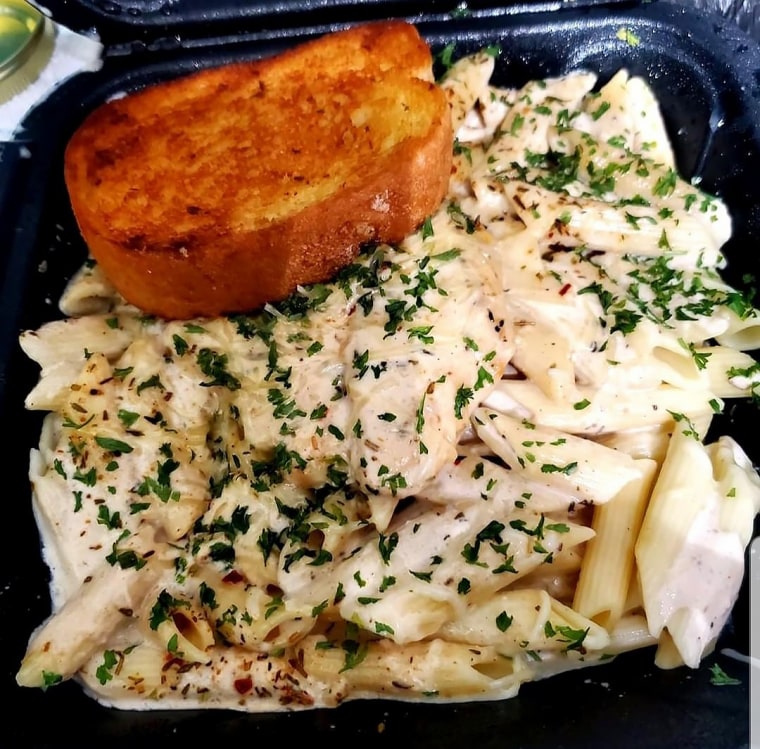 Daily she offers an entrée or item from her new menu and serves it at discounted rates via pickup, curbside or free Uber Eats delivery.
"Through all of what's happened in this changed world, people still need to get a quality meal," Morris said. "The responsibility I take is not to just stay above floating as a business, but to be of service in any way I can. So, that's why, even though we were not ready to open the doors, the doors are open."
Morris' pop-ups work like this: She posts on social media each morning that day's specials, takes orders online or on the phone, and delivers to customers upon pick up or delivery. Usually, she would promote milling about and socializing among her clients. But she has implemented strict safety guidelines in cleanliness and maintaining social distance.
Last week she featured blue cheese and bacon mussels. When they sold out, she knew her innovative idea was working.
Next up was her Island Burger, which is flavored with oxtail and jerk seasoning and is complimented by sweet peppers, pepper jack cheese, red onions, plantains, slaw and jerk ketchup and mustard.
"It was a big hit," Morris, 46, said.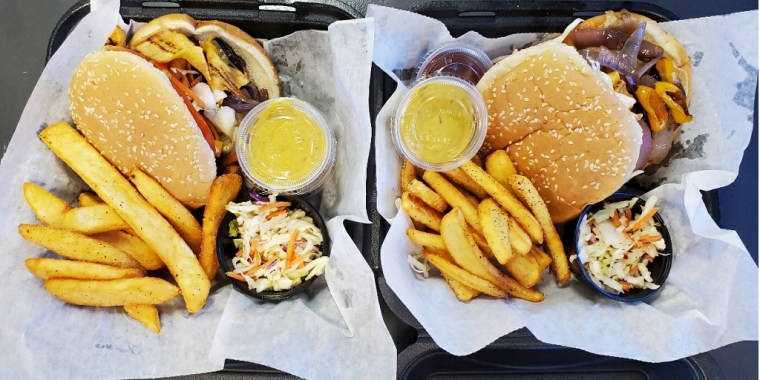 She's also offered a Jerk Alfredo that went fast and a "Boozy Peanut Butter and Jelly" sandwich (for adults only) that has crunchy peanut butter infused with Crown Royal Apple bourbon, strawberry jelly on cinnamon bread drizzled with Crown Royal Honey and cinnamon sugar.
"This has been a way to sample items from the upcoming menu and serve people at the same time," she said.
Morris said she has five employees and has not laid off anyone, so far, although she has cut back on their hours.
She's charging customers $3 less than normal for each entree and appetizer. Morris said she is suffering losses from corporate catering, which makes up 60 percent of her revenue, or $3,500 per week. She's lost about $25,000 in catering for March and April from cancellations because of the coronavirus and needs $16,000 monthly to cover bills and salaries.
Her first location in the northwest section of town is a breakfast-only spot, so many of her staff move on to part-time jobs after leaving Trindy's. But she's using her pop-ups as a way of assuring her staff "can continue to receive a paycheck if their other jobs are phased out," Morris said. "These are different times. I'm grateful that we have the capacity to do this."
Morris' is one of the 2.5 million black-owned businesses in America that has been forced to be creative to generate business or close its doors -- perhaps never to reopen.
A Goldman Sachs survey of 1,500 small-business owners indicated that 96 percent have been affected by the coronavirus, with more than half only able to operate for up to three months.
For black-owned businesses that number is far lower. A report by the Black Economic Council of Massachusetts said that many of them would suffer long-term consequences without financial assistance.
"Black businesses were already in a precarious position prior to the start of the COVID-19 pandemic," a report by the Black Economic Council of Massachusetts states. "The current crisis has devastated an already hampered business community."
Morris has saved for the proverbial "rainy day," she said, "but this is something different. It's tough. But we're facing it head on."
She is a former teacher, principal and executive, but food in general and restaurants in particular have been in her life all of her life. Her grandmother and mother cooked for a living, and her father owned a catering company.
"They didn't want me in this industry, especially my father," Morris said. "It's a hard business on a black man, and he didn't want me to face it as a black woman. If he had his way, I would be superintendent of schools in Palm Beach County. But he supports me in this. Every morning he brings in the lemonade and tea to the restaurant that my mom makes."
Morris' efforts go beyond supporting the community with affordable, tasty meal options. She has brought along other black-owned businesses in her pop-ups as a way of generating income for them as well.
She called in Nikki Moore, owner of Nikki's Jazzy Sweets, to sell her desserts. Moore creates her product out of her home and sells them at restaurants or private functions.
"Because there is no dining in because of the coronavirus, most restaurants have cut back on their dessert orders," Moore said. "People are canceling or postponing parties that we were going to be involved with. … So, it's a challenge to make up for the larger orders we're missing.
"This pop-up helps. It gets you in front of people and helps you make sales. And patronizing small businesses, especially now, is really important because we are taking a bigger hit."
Because of the nature of the coronavirus, Morris, a self-described germophobe, stresses that she has redoubled her efforts for cleanliness at her pop-ups.
"We have someone in charge of executing the severe cleaning procedures. There is no hugging—I like to hug and greet my customers—or standing around talking and enjoying each other," Morris said. "We are vigilant about keeping people safe. And unfortunately, when we come out of this, a lot of small businesses won't be around.
"We're trying to stay above floating while helping other small businesses stay afloat, too. So we will continue to have our pop-ups until we're told we can't—or this whole thing ends," she said. "Whichever comes first."